Reese Witherspoon can't seem to shake a major mistake she made while auditioning for Robert De Niro.
"I remember one of the very first auditions I ever had was with Robert De Niro and Martin Scorsese," the actress shared on "Jimmy Kimmel Live."
It was for the movie "Cape Fear," and she clearly did not get the part.
"I'm not in that movie, because I got so scared when I walked in the room," she explained. "I didn't know who Robert De Niro was, so I was standing outside talking to the receptionist. She was like, 'You know he's the most important actor of our time, right?'" Witherspoon then re-enacted her look of terror at the woman's comment.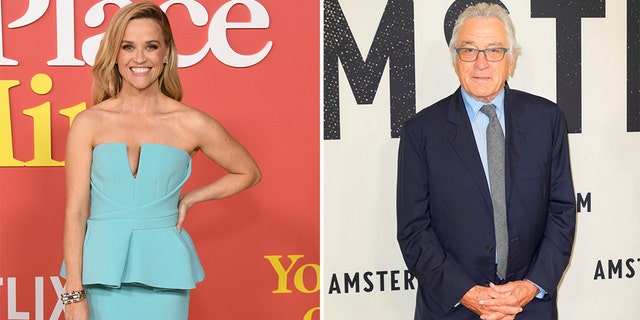 Reese Witherspoon admitted she completely screwed up a big audition with Robert De Niro when she was 14 years old.
(Getty Images)
"I was 14 like . . . I'd never seen 'Goodfellas.' I'd never seen 'The Godfather.' So it totally got my nerves, and I went in there, and I couldn't remember, there was like one word I couldn't say, and he had to say the word for me . . . he had to finish the lines for me," the "Big Little Lies" actress confessed.
REESE WITHERSPOON REVEALS SHE WAS CAST FOR 'WALK THE LINE' AT A WEDDING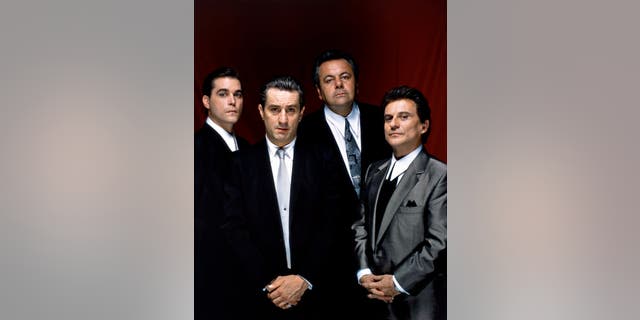 Ray Liotta, Robert de Niro, Paul Sorvino and Joe Pesci on the set of "Goodfellas," directed by Martin Scorsese.
(Photo by Sunset Boulevard/Corbis via Getty Images)
While the Oscar winner couldn't remember what the exact word was, she likened it to "supercalifragilisticexpialidocious" from the film "Mary Poppins."
Witherspoon's story didn't end there. She then remembered auditioning for De Niro 10 years after the embarrassing incident occurred.
"I thought, 'He's never gonna remember that I bricked that audition,'" she told the talk show host.
"And he was like, 'I remember you,'" she said mimicking De Niro pointing at her. "I was like, 'Me?' He's like, 'Oh yeah. You're the one who couldn't say the word.'"
"Oh, my God! This is so bad," Witherspoon said, expressing her embarrassment by covering her face with her hands.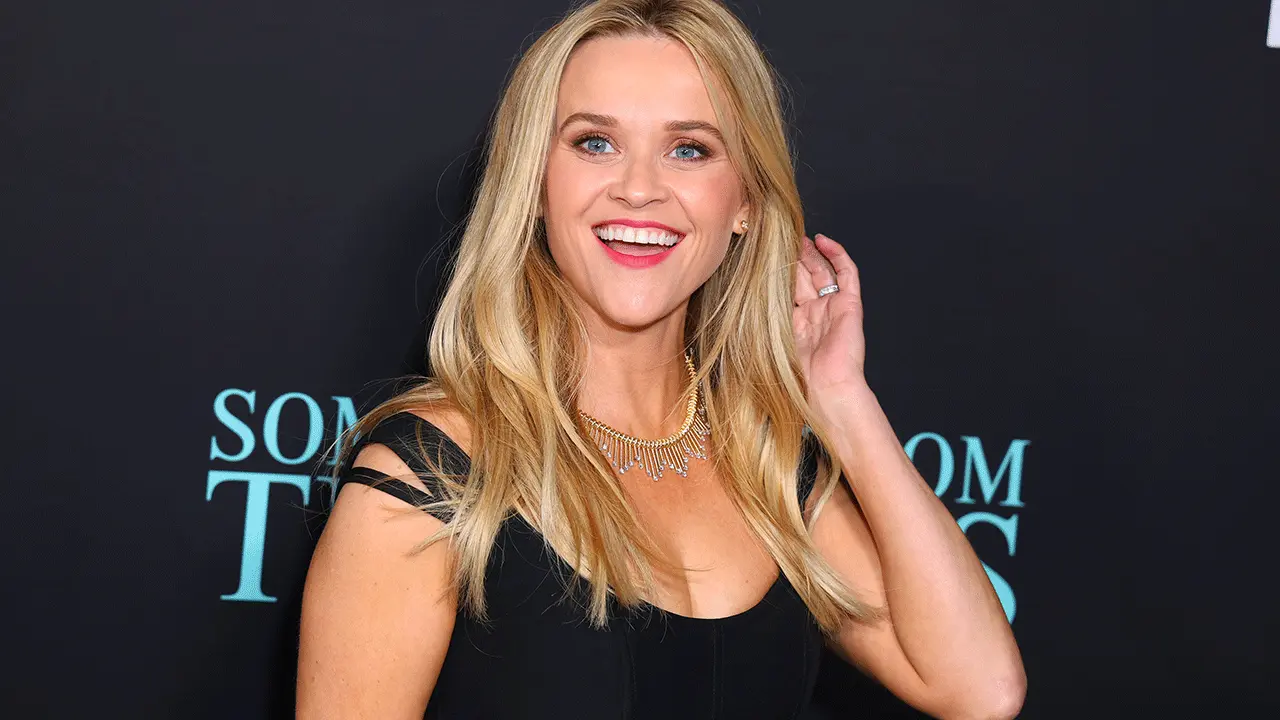 Reese Witherspoon revealed Robert De Niro still remembered that she had forgotten her lines during an audition, 10 years after the fact.
(Leon Bennett/WireImage)
JUDGE JUDY WANTS REESE WITHERSPOON TO PORTRAY HER IN A BIOPIC
Turns out, the "Legally Blonde" star has had more than one embarrassing moment with a Hollywood legend.
Witherspoon also reminisced about being an intern for the movie "Devil in a Blue Dress," starring Denzel Washington. One of her duties was to park Washington's car, a Porsche, when he arrived, which Witherspoon says was "not a good idea for a 17-year-old kid with a brand-new driver's license."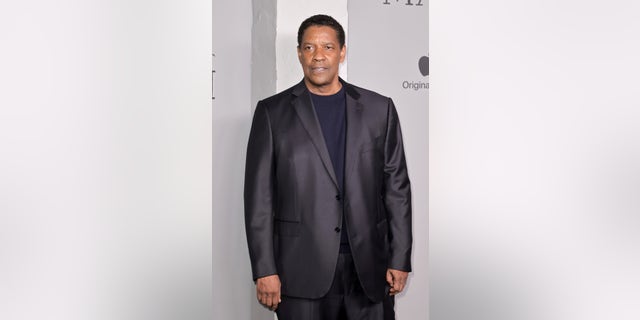 Reese Witherspoon reminisced about having to park Denzel Washington's car when she was an intern on the movie "Devil in a Blue Dress."
(Photo by Kevin Winter/Getty Images)
When Kimmel asked whether the car had a manual transition, she revealed it did and that she'd had a bit of trouble driving.
"Oh, my God! I stripped all the gears, it was terrible," she revealed.
"The funny story is, I saw him a few years ago at a wedding, and he's like, 'I've heard you tell this story about how you used to park my Porsche.' And I was like, 'Yes, I did.'"
CLICK HERE TO SIGN UP FOR THE ENTERTAINMENT NEWSLETTER
Washington then asked Witherspoon whether she knew who had taken her costumes in and out of her trailer for her film "Water for Elephants," which she starred in alongside Robert Pattinson.
Witherspoon admitted she had "no idea," to which Washington replied, "my daughter."
The "Legally Blonde" actress said she loved that it was a full-circle moment and joked that one of her kids may now have to intern for Washington.
Witherspoon's past missteps didn't seem to have any effect on her career. She's gone on to win an Oscar for her role in "Walk the Line" and an Emmy for "Big Little Lies."
Her latest film is a romantic comedy alongside Ashton Kutcher, "Your Place or Mine."
She called the Netflix movie "kind of a love letter to single moms everywhere," when speaking with People. Witherspoon also praised her co-star, saying, "I think he's so funny. We have a very similar sense of humor and timing."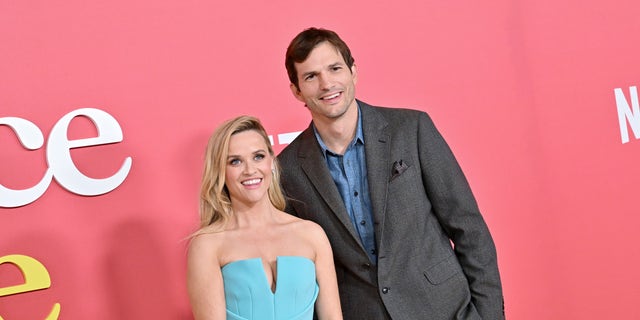 Reese Witherspoon and Ashton Kutcher star in Netflix's "Your Place or Mine," which begins streaming on Feb. 10.
(Photo by Axelle/Bauer-Griffin/FilmMagic)
CLICK HERE TO GET THE FOX NEWS APP