The son of the late famed Italian director Franco Zeffirelli, Pippo Zeffirelli is supremely unhappy with the $500 million lawsuit brought upon by "Romeo and Juliet" actors Leonard Whiting and Olivia Hussey, who claim they were subjected to doing nudity as teens under the direction of Zeffirelli.
"It is embarrassing to hear that today, 55 years after filming, two elderly actors who owe their notoriety essentially to this film wake up to declare that they have suffered an abuse that has caused them years of anxiety and emotional discomfort," Pippo told The Guardian in a statement.
Last week, Whiting and Hussey, now 72 and 71 respectively, filed a suit in Los Angeles County Superior Court against Paramount Pictures, claiming sexual abuse, sexual harassment and fraud after a nude scene was included in the 1968 film.
At the time, Whiting, 16 and Hussey, 15 say Zeffirelli assured them their bodies would be obscured by flesh-colored undergarments and camera framing, however later, upon filming the scene, Zeffirelli allegedly told the actors' nudity was need "or the Picture would fail."
OLIVIA HUSSEY RECALLS CONTROVERSIAL 'ROMEO AND JULIET' ROLE AT 16, REVEALS PERSONAL TRAGEDIES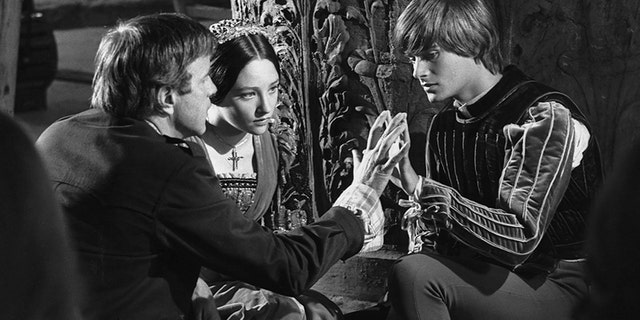 Franco Zeffirelli served as director on the set of "Romeo and Juliet." 
(Hulton-Deutsch Collection/CORBIS/Corbis)
"Zeffirelli himself was accused of being reactionary precisely because, over and over again, he spoke out against pornography," Pippo noted of his father. "The nude images in the film express the beauty, the transfer, I would even say the candour of mutual giving and do not contain any morbid feeling."
Tony Marinozzi, business manager for both actors, says the stars were put in a difficult position, per Variety. "What they were told and what went on were two different things…They trusted Franco. At 16, as actors, they took his lead that he would not violate that trust they had. Franco was their friend, and frankly, at 16, what do they do? There are no options. There was no #MeToo."
In an interview given to Fox News in 2018, Hussey claimed that because the shooting was "done very tastefully," she was at ease on set.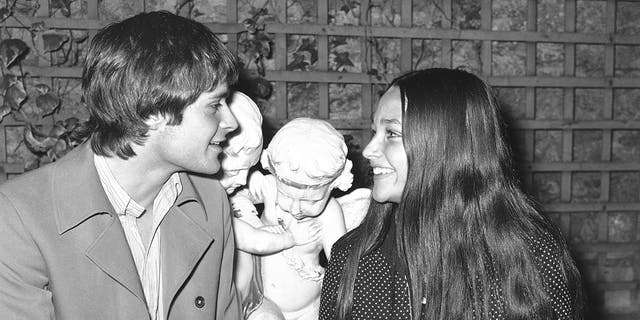 Olivia Hussey and Leonard Whiting sued Paramount Pictures for more than $500 million on Dec. 30, 2022.
(AP Photo/Jean-Jacques Levy)
CLICK HERE TO SIGN UP FOR THE ENTERTAINMENT NEWSLETTER
"In Europe, it was very different. In America, it was very taboo. But in Europe a lot of the films had nudity. Nobody really thought much of it. But it was just the fact that I was 16 that got a lot of publicity… The large crew we worked with was whittled down to only the very basic people, a handful of people. It was done later in the day when it wasn't busy. It was a closed set," she described.
"It appears to me that in all these years, they have always maintained a relationship of deep gratitude and friendship towards Zeffirelli, releasing hundreds of interviews about the happy memory of their very fortunate experience, which was crowned with worldwide success," Pippo said of Whiting and Hussey.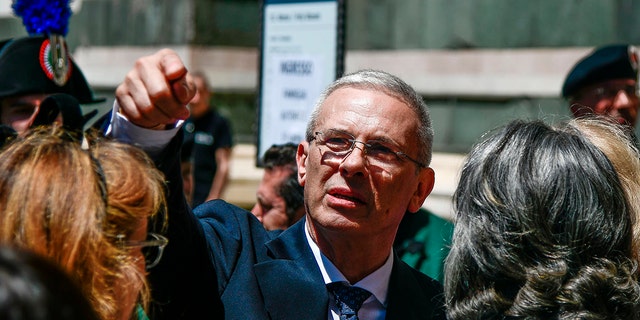 Pippo Zefirelli slammed the new lawsuit against Paramount Pictures and the statements made about his father.
(FILIPPO MONTEFORTE/AFP via Getty Images)
CLICK HERE TO GET THE FOX NEWS APP
Pippo also highlighted that Hussey worked with his father again in "Jesus of Nazareth" while Whiting attended Zeffirelli's funeral in 2019.
Fox News Digitals' Lawrence Richard and Stephanie Nolasco contributed to this story.