close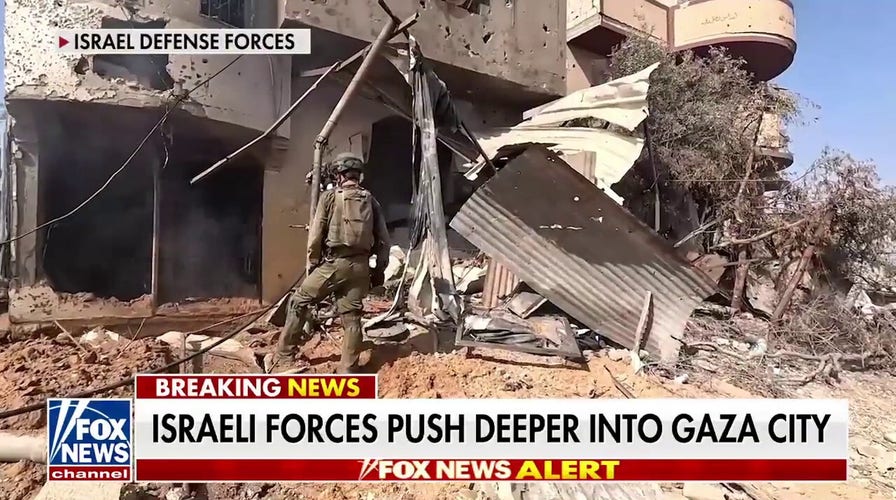 Video
IDF says it destroyed a Hamas command center, recovered missiles
FOX News' Trey Yingst provides updates on Israeli forces' efforts to press into Gaza and ramp up pressure on Hamas after Prime Minister Netanyahu rejected calls for a cease-fire. 
Singapore is warning residents and travelers that they could face a six-month jail sentence if they are caught wearing "apparel and paraphernalia with foreign national emblems related to the Israel-Hamas conflict."
The country's Ministry of Home Affairs said this week that it is aware of such items being sold online and worn or displayed by members of the public.
"Unless expressly exempted, the public display of foreign national emblems without a permit is an offense under the Foreign National Emblems (Control of Display) Act 1949. If convicted of the offense, the individual may be liable to a fine of up to $500 or imprisonment for a term of up to six months, or both," it said in a statement.
"The ongoing Israel-Hamas conflict is an emotive issue. We would like to advise against the public display and wearing of articles in relation to the conflict, given the heightened sensitivities," the Ministry added. "All travelers using our checkpoints are also advised not to display or wear such articles. The authorities will take firm action against those who refuse to comply, including denying their entry into Singapore."
LIVE UPDATES: ISRAEL AT WAR WITH HAMAS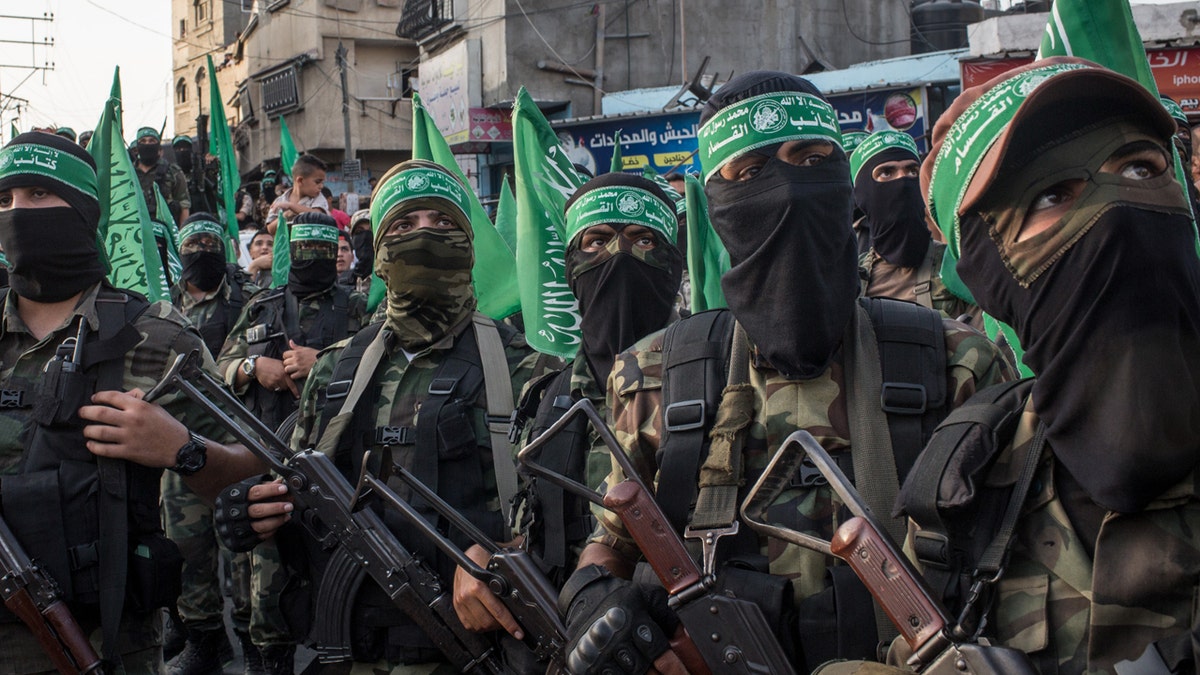 Palestinian Hamas terrorists are seen during a military show in Gaza City in 2017. Singapore warned Monday against residents and visitors from wearing symbols related to the group's ongoing conflict with Israel. (Chris McGrath/Getty Images)
The statement specifically warns against "promoting or supporting terrorism through the display of apparel or paraphernalia that carry logos of terrorist or militant groups, such as HAMAS or its military wing Al-Qassam Brigades," noting that it "will not be condoned."
"The peace and harmony between different races and religions in Singapore should not be taken for granted, and we must not let events happening externally affect this peace and harmony we have in Singapore," the Ministry of Home Affairs' statement concluded.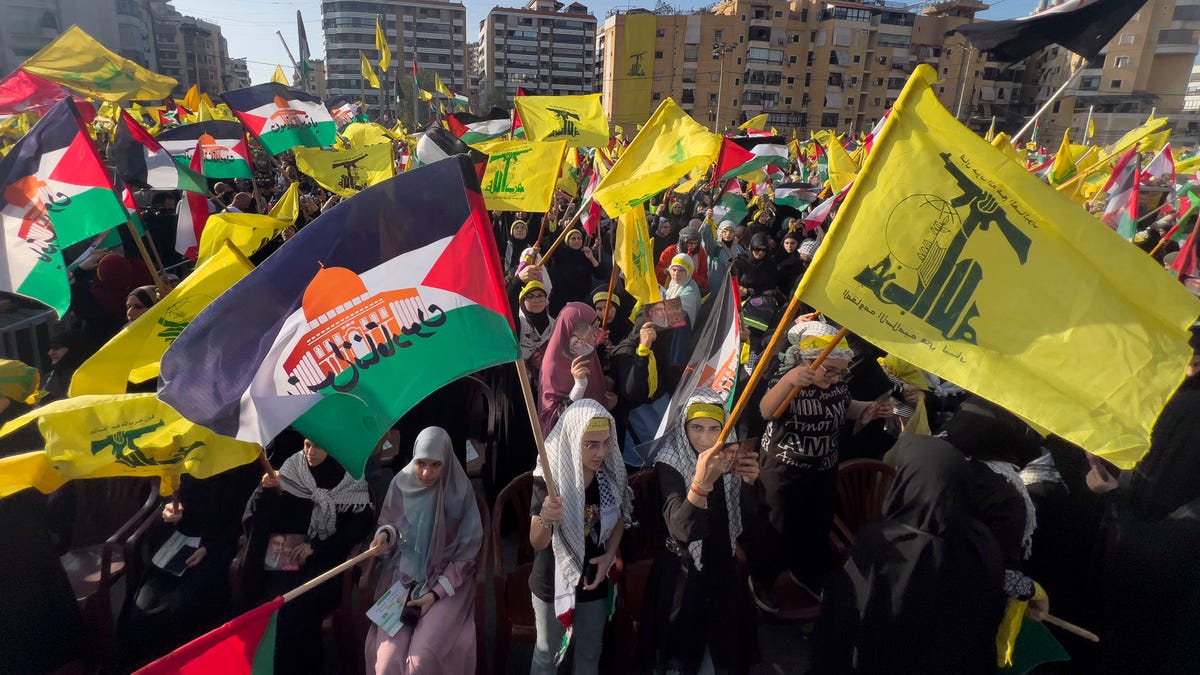 Supporters of the Iranian-backed Hezbollah group wave Palestinian and their group flags in Beirut on Nov. 3. (AP/Hussein Malla)
PRO-PALESTINIAN PROTESTS TURN VIOLENT ACROSS EUROPE
Meanwhile, some pro-Palestinian demonstrations across Europe have turned violent in recent days.
At least 29 demonstrators in London were arrested on Saturday, according to London's Metropolitan Police.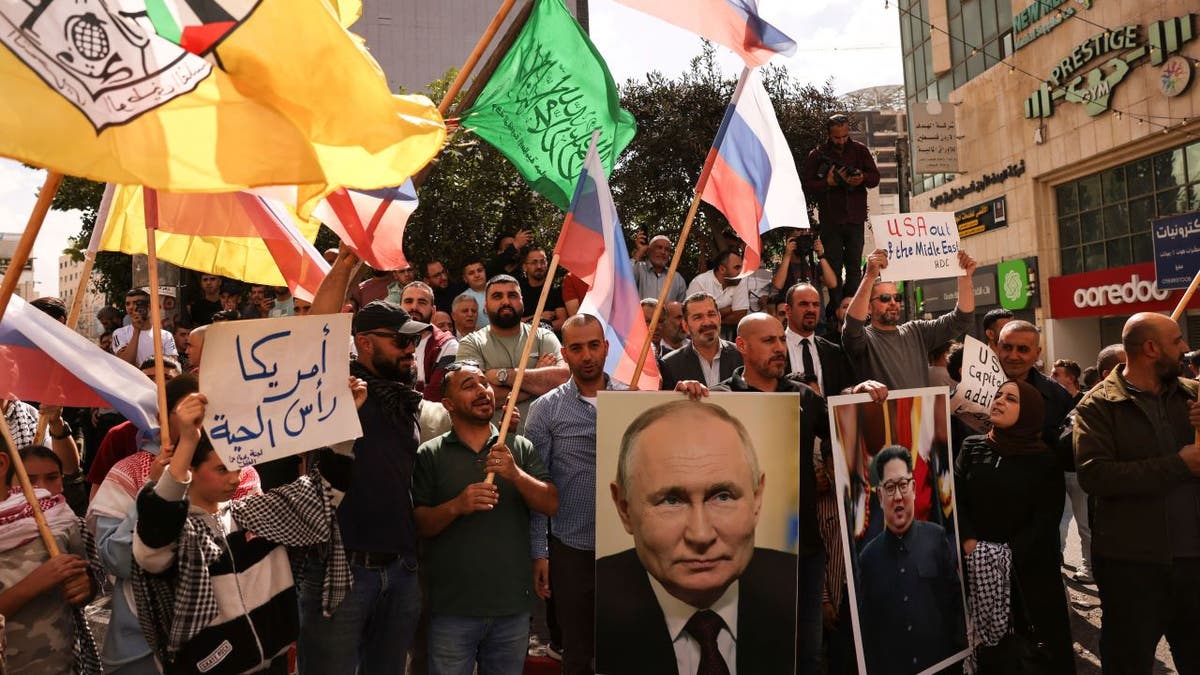 People wave Russian, Palestinian, Fatah and Hamas flags and carry portraits of Russia's President Vladimir Putin and North Korean leader Kim Jong Un as they take to the streets of the occupied West Bank city of Hebron on Oct. 20. (HAZEM BADER/AFP via Getty Images)
CLICK HERE TO GET THE FOX NEWS APP
"Today, a total of 29 arrests have been made for offenses including inciting racial hatred and racially aggravated public order," the police agency said on X.
Fox News' Sarah Rumpf-Whitten contributed to this report.
Greg Norman is a reporter at Fox News Digital.