If you have ever parked your car on the street and returned to find a parking ticket on the windshield, you know how frustrating and expensive that can be. It usually involves a hefty fine.
Well, the Better Business Bureau is now warning of a new scam known as "ticket fraud." Scammers create fake parking tickets and leave them on unsuspecting drivers' cars.
The fake tickets often generated from portable printers look legit and ask for payment of a fine to a bogus agency. It's similar to the scam we told you about in 2022, where hackers used parking meters to steal your money.
CLICK TO GET KURT'S CYBERGUY NEWSLETTER WITH QUICK TIPS, TECH REVIEWS, SECURITY ALERTS AND EASY HOW-TO'S TO MAKE YOU SMARTER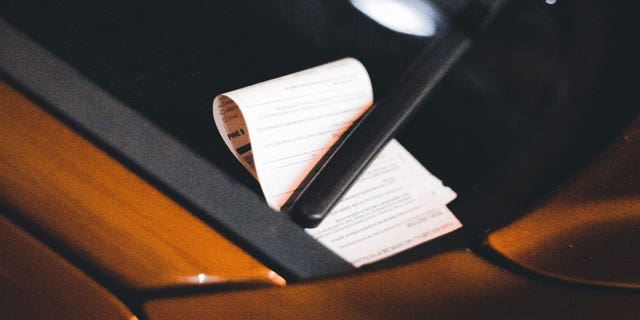 Photo of a parking ticket which is part of scam in which fake tickets prompt victims to scan a QR code and pay.
(Fox News)
How does the Parking Ticket Scam happen?
Parking scammers are hoping that you won't pay that much attention to a ticket you find on your windshield and are hoping you just pay the fine.
The fake ticket will prompt you to scan a QR code which will then take you to a payment website that end up sending your cash to crooks. These websites will ask you to give away personal and financial information so that hackers can get money out of you.
GET THE BEST TELEVISION DEALS IN TIME FOR THE SUPER BOWL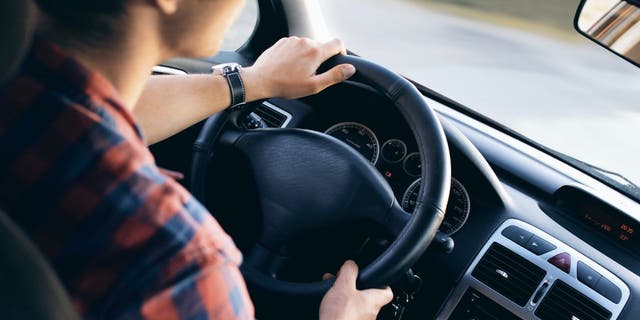 A person driving their vehicle who will fall victim to a parking ticket scam.
(Fox News)
Another version of this scam is when a hacker sends you an email claiming you have a pending parking ticket.
Scammers typically include official-looking logos and warn that there will be dire consequences if you don't pay immediately. They may include a link and prompt you to click it to pay the fake fine, and this link could potentially install malware on your device.
WHY YOUR PHONE GETS SO HOT DURING CALLS, AND HOW TO PREVENT IT
How can I avoid falling for a parking ticket scam?
Pay attention to where you're parking: If you receive a ticket, look up the local parking laws for where you received it to make sure you're parked in an illegal area.
Look carefully at any ticket or citation you receive: Scammers will imitate official logos to make them look legit. Do an internet search on your own to check what the ticket website is for the area. Make sure you're not falling for a fake website that doesn't end in .gov.
If you're being asked to send a check, make sure you're looking carefully at who it says your ticket should be made out to. Any real parking tickets will require checks to be made out to specific government departments or divisions.
If you do receive a ticket that you're sure is legitimate, if possible, pay it with a credit card: This will make it easier to report fraudulent charges if you do end up falling for a scam.
If in doubt, contact your local parking authority or police department for verification.
HOW TO ADD YOUR CREDIT CARDS AND LOYALTY PASSES TO YOUR IPHONE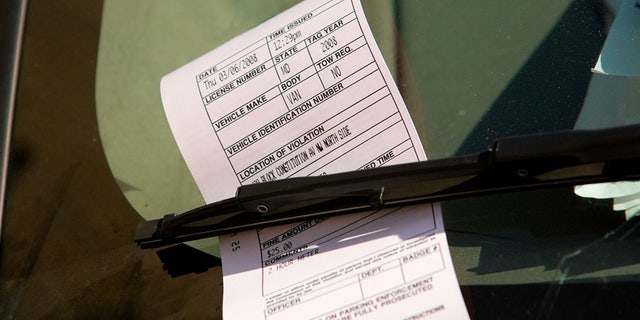 A parking ticket on a car windshield in Washington, D.C. A plan recently introduced in the District of Columbia Council calls for officials to train 80 residents on how they can use their smartphones to take pictures of vehicles illegally parked in locations such as crosswalks, bicycle lanes and in front of hydrants. 
(iStock)
Find out how scammers are also tricking people in scams with parking meters by heading over to CyberGuy.com and searching "parking" by clicking the magnifying glass at the top of my website.
Have you fallen for a parking ticket scam? I want to hear your stories.
CLICK HERE TO GET THE FOX NEWS APP
For more of my tips, subscribe to my free CyberGuy Report Newsletter by clicking the "Free newsletter" link at the top of my website.
Copyright 2023 CyberGuy.com. All rights reserved. CyberGuy.com articles and content may contain affiliate links that earn a commission when purchases are made.