Erik Finman thought his latest venture was an instant success: the tech entrepreneur's Freedom Phones raked in $3.5 million in sales in just the first week.
"When I saw the money come in, I'm like 'oh, I made it," Finman told Fox News. "This is an American success story."
"And that's about where the glorious story ends," he said.
In July 2021, Finman debuted the Freedom Phone, a device featuring an app store free from censorship and targeted conservative users frustrated with Big Tech's banning decisions. Then, maybe ironically, his business was slapped with a suspension of its own.
"PayPal and other payment processors, they ended up … freezing that money for what was almost a year," Finman said.
STARTUP FOUNDER BLAMES PAYPAL FOR DESTROYING HIS BUSINESS. WATCH: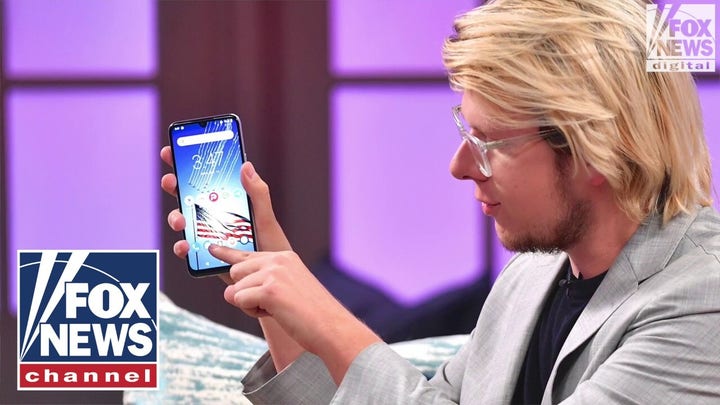 Video
WATCH MORE FOX NEWS DIGITAL ORIGINALS HERE
Over $1 million of Freedom Phone's $3.5 million in sales had been processed through PayPal. But then the tech giant suspended the company's account, tying up that money for nearly a year, according to Finman.
"Do you know how tough that was for them?" he said. "They just scroll, click and my life's ruined for a year. That is what happened."
"You're basically three and a half million dollars in debt instantly," Finman told Fox News. He added that two other payment processor's also limited access to his funds.
Finman had already become a millionaire as a teenager through his Bitcoin investments. He said he had to liquidate Bitcoin assets to keep his Freedom Phone business afloat after the PayPal suspension.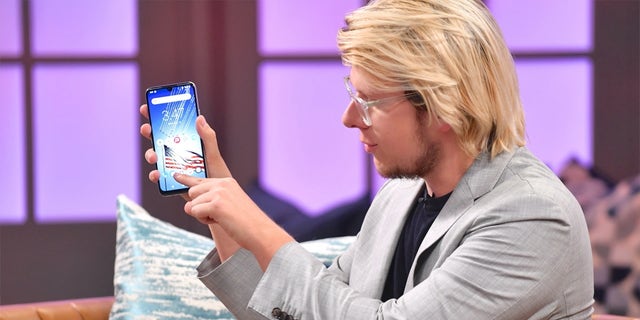 Finman says his freedom phone could have been the next iPhone if his funds weren't tied up by PayPal and other payment processors. 
(Photo by Jason Davis/Getty Images)
Freedom Phones' anti-Silicon Valley branding appeal was an instant draw for conservative customers. But the device faced harsh reviews, with critics scrutinizing the Chinese-manufactured phone's quality and security.
PayPal's risk and compliance department told Finman that his company's account was permanently suspended due to a changed or risky business model. The email Finman was sent also said he wouldn't be able to conduct further business with PayPal and that his company's funds would be held for up to 180 days before sending another message on how to access the cash.
PAYPAL HACKER ATTACK EXPOSES CUSTOMER NAMES AND SOCIAL SECURITY NUMBERS
Finman told Fox News that PayPal forcibly refunded $800,000 to Freedom Phone customers. The tech company held another $450,000 for nearly a year out of concern for Freedom Phone's lack of credit history. Finman said that violated PayPal's pledge in its terms of service not to hold cash for more than six months.
"At PayPal we have a responsibility to keep our customers' money safe," a PayPal spokesperson told Fox News in a statement. "We can't comment on a specific account, but in order to protect customers from fraud or risk, PayPal can place certain limitations on accounts where seller performance indicates a high risk to the company or customer, such as an unusually high number of buyer disputes or refund requests."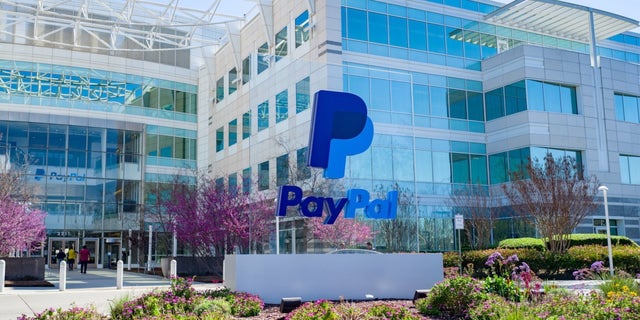 PayPal has previously defended their platform for some banning decisions as attempts to eliminate hate speech. 
(Getty Images)
"We appreciate that customers trust us with their hard-earned money and in the event that an item never arrives or arrives significantly different than described, PayPal customers are protected," the statement continued.
But Finman told Fox News that PayPal's suspension significantly slowed the company's ability to make a profit. He said PayPal purposely targeted Freedom Phone due to its dedication to free speech.
"Countless conservative companies get screwed over by these payment processors," Finman said.
Critics accused PayPal of targeting conservative-leaning organizations after working with groups like the Southern Poverty Law Center in 2019. PayPal CEO Dan Schulman, meanwhile, has defended his platform for combating hate speech.
The Electronic Frontier Foundation's legal director, Corynne McSherry, previously told Fox News that numerous users have claimed PayPal targeted their accounts based on content, though not just conservatives. Her organization, along with other civil liberties groups, sent a letter to PayPal and Venmo in June 2021 urging for clarity behind banning decisions, but they never received a response.
WATCH TO HEAR MORE FROM A DIGITAL PRIVACY ADVOCATE ON PAYPAL CENSORING USERS: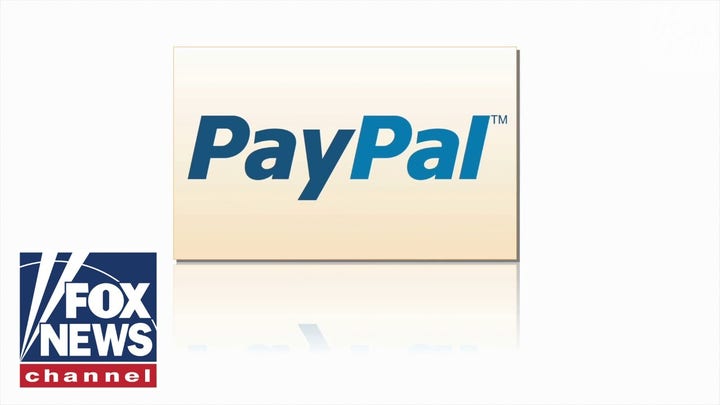 Video
NEW 'BIG TECH SCORECARD' SHOWS MOST FIRMS THREATEN FREE SPEECH
Finman alleged that PayPal and other payment processors targeted him and other users to make money. PayPal's terms allows it to collect interest on any cash it holds.
"It's not a bug," Finman said. "It's a feature."
"This is a big fat cash cow," he continued. "They are making money by not giving you your money."
Finman sold Freedom Phone in 2022 and has filed a lawsuit against PayPal, Amazon Pay and Shopify for $100 million in damages. He hopes the suit will force Big Tech companies to make their censorship decisions more transparent.
CLICK HERE TO GET THE FOX NEWS APP
"I don't think it was ever as good as it was going to be," Finman told Fox News. "I firmly believe Freedom Phone could have been the next Apple."
"That died when they froze the money, and that was their intent from the beginning," he said.
To hear more from Finman on how PayPal's banning decision impacted his business, click here.
Ramiro Vargas contributed to the accompanying video.