close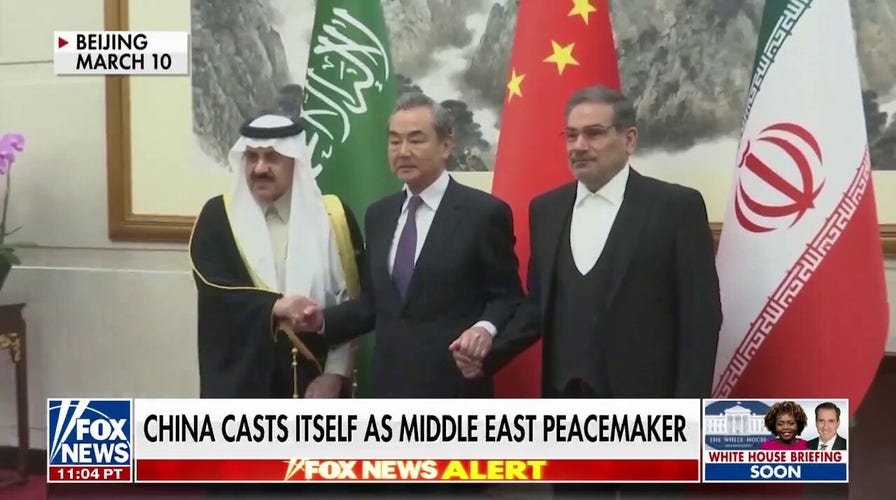 Video
How China's brokering of a deal between Iran and Saudi Arabia surprised US diplomats
Fox News chief national security correspondent Jennifer Griffin has the latest on relations between Iran and Saudi Arabia on 'America Reports.'
After a landmark agreement to restore ties with Iran, Saudi Arabia is looking to do the same with Syria after more than a decade of hostilities, according to a new report.
Several sources close to the matter told Reuters that talks between Riyadh and Damascus gathered momentum in the weeks after Saudi Arabia and Iran agreed to reestablish diplomatic ties and reopen mutual embassies in a deal brokered by China.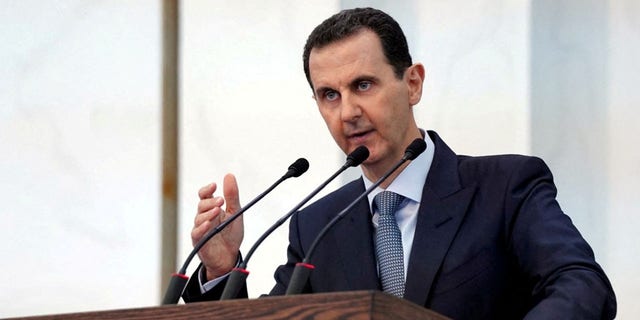 FILE: Syria's President Bashar al-Assad addresses the new members of parliament in Damascus, Syria in this handout released by SANA on August 12, 2020.  (Reuters)
Regional sources said both governments were preparing to reopen embassies after Eid al-Fitr, a Muslim holiday, later in April.
The re-establishment of ties between Saudi Arabia and Syria would signify a major new development in the balance of power in the Middle East. Syrian President Bashar al-Assad has been widely ostracized by Western and Arab states since Syria's Civil War began in 2011. Syria has also been subject to crippling U.S.-led sanctions.
BLINKEN SAYS 'SEVERAL AMERICANS' REMAIN DETAINED BY TALIBAN IN AFGHANISTAN
Earlier this month, Saudi's foreign minister Prince Faisal bin Farhan Al Saud said resuming talks with Assad could potentially lead to Syria being readmitted to the 22-member Arab League, which it was suspended from in 2011.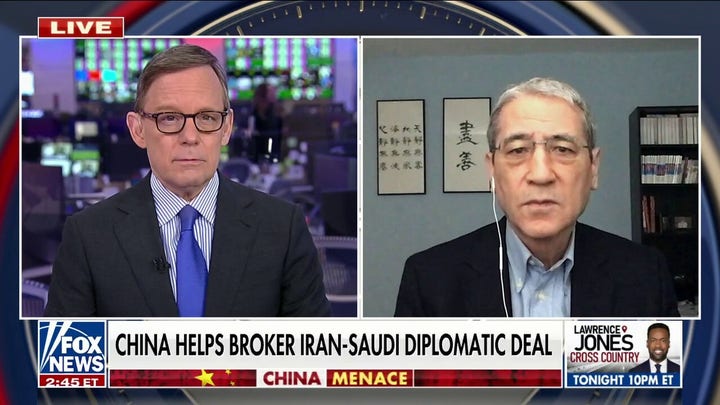 Video
Restoring ties could also have a huge impact on other regional conflicts fueled in part by the Riyadh-Damascus rivalry. The U.S. and Saudi Arabia, for instance, have been major supporters of the Syrian rebels fighting Assad's government in the Civil War.
Still, U.S.-led sanctions against Syria remain a hurdle for the beleaguered country to expand commercial ties.
IRAN ENRICHING URANIUM ABOVE 60% COULD PROMPT ISRAELI STRIKE: OFFICIAL
Assad and his wife, Asma, and a delegation of Syrian officials were received by United Arab Emirates President Sheikh Mohammed bin Zayed Al Nahyan over the weekend, marking the continuation of the ongoing thaw of relations between Syria and other Arab countries.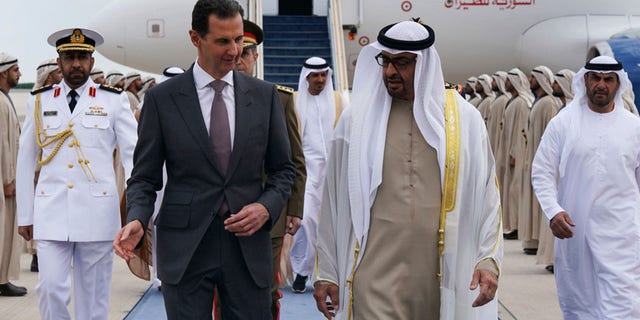 Syrian President Bashar Assad, left, speaks with UAE President Sheikh Mohammed bin Zayed Al-Nahyan, in in Abu Dhabi, United Arab Emirates, Sunday, March 19, 2023.  (Syrian Presidency via AP)
Iran and Saudi Arabia agreed on March 10 to end years of hostility and re-engage in diplomatic relations following previously undisclosed talks in Beijing between top security officials from rival powers.
CLICK HERE TO GET THE FOX NEWS APP
The two nations announced the deal following four days of meetings, saying they would "resume diplomatic relations between them and re-open their embassies and missions within a period not exceeding two months."
Fox News' Peter Aitken and The Associated Press contributed to this report.
Bradford Betz is a Fox News Digital breaking reporter covering crime, political issues, and much more.