close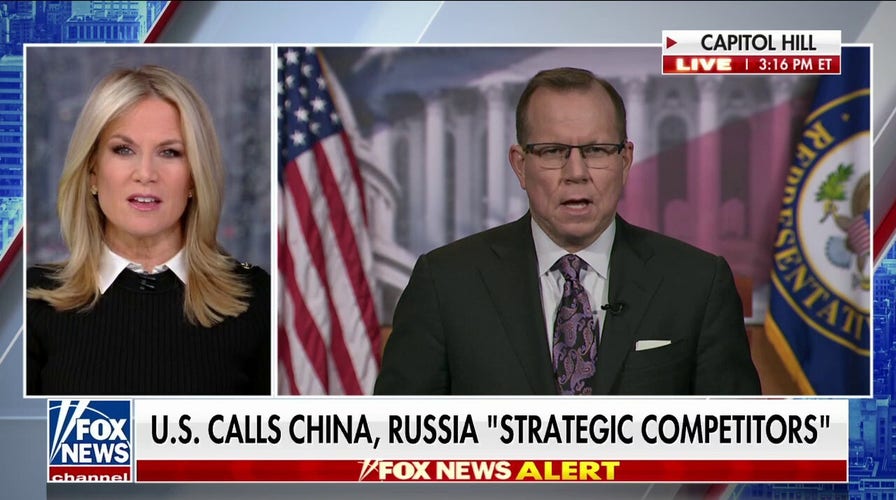 Video
US officials call attention to new alliance between Russia, China in post-Cold War world
Fox News senior congressional correspondent Chad Pegram reports on lawmakers' warnings as Russia and China forge an alliance during meetings in Moscow.
NATO chief Jens Stoltenberg on Thursday said the alliance needs to buckle down for a prolonged war in Ukraine as Russian President Vladimir Putin is showing no signs of edging toward any peace deal.
"President Putin doesn't plan for peace, he's planning for more war," Stoltenberg said in an interview with The Guardian, pointing out that Moscow is looking to extend the war by "reaching out to authoritarian regimes like Iran or North Korea and others to try to get more weapons."
"The need will continue to be there because this is a war of attrition; this is about industrial capacity to sustain the support," he added in reference to Ukraine's enduring need for defensive aid.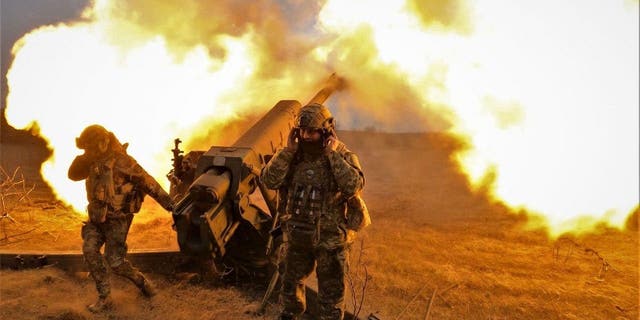 A Ukrainian artillery crew fires on Russian positions near Bakhmut in Ukraine on March 21, 2023. (Sergey Shestak / AFP via Getty Images)
RUSSIA LOSING STEAM IN BAKHMUT, KYIV SAYS; UKRAINE READIES FOR 'OPPORTUNE' TIMING
But even as NATO members continue to provide support for Ukraine and nations like the U.S., U.K., Poland, Germany and France continue to send significant amounts of aid to Kyiv, only a quarter of the alliance has actually fulfilled their defense spending pledge to NATO.
In 2014, following Russia's invasion and subsequent annexation of Crimea, NATO allies agreed to spend 2% of their GDP on defense spending for NATO by 2024.
Only seven of the 30 nations have already met their spending pledge, including Lithuania, the most recent nation to hit the spending marker.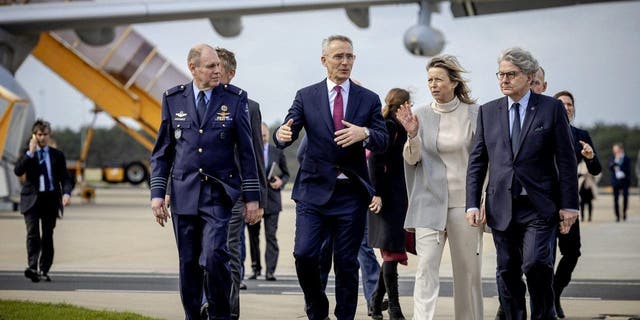 NATO Secretary-General Jens Stoltenberg, second left, Netherlands Defense Minister Kajsa Ollongren, second right, and European Commissioner for the Internal Market Thierry Breton, right, are seen at Eindhoven Air Base, Netherlands, on March 23, 2023. (Robin Van Lonkhuijsen / ANP / AFP via Getty Images)
RUSSIA SENDS ROCKET AND DRONES AT UKRAINIAN APARTMENT BUILDING AND DORM, KILLING STUDENTS AND OTHER CIVILIANS
The Baltic nations that neighbor Russia, including Lithuania, Estonia and Latvia, have reached their spending agreements, along with the U.S., U.K., Poland and Greece.
But Stoltenberg said he would like to see more nations hit this goal this year and noted this week that this will be a major focus of the alliance in the upcoming July summit in Vilnius, Lithuania.
"While I welcome all the progress that has been made, it's obvious we need to do more. And we need to do it faster," Stoltenberg told reporters Tuesday from Brussels.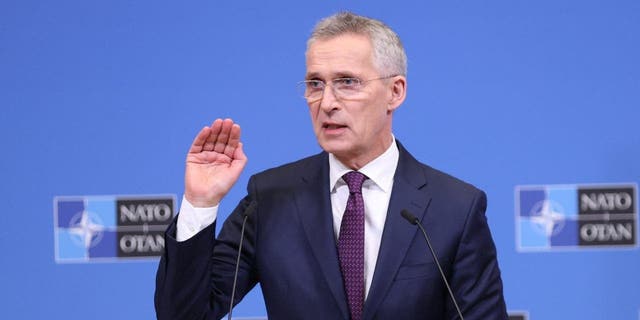 NATO Secretary-General Jens Stoltenberg speaks at a press conference at NATO Headquarters in Brussels on March 21, 2023. (Dursun Aydemir / Anadolu Agency via Getty Images)
CLICK HERE TO DOWNLOAD THE FOX NEWS APP
Stoltenberg said the 2% spending budget is the minimum that member nations should be spending on defense, not the limit.
"At our summit in Vilnius in July, I expect allies to agree to a more ambitious, new defense investment pledge – with 2% of GDP as a minimum to be invested in our defense," he said. "In this new and more contested world, we cannot take our security for granted."
Caitlin McFall is a Reporter at Fox News Digital covering Politics, U.S. and World news.