A proposal from San Francisco's reparations committee that would give $5 million each to longtime Black residents is unrealistic under the city's current budget, according to city supervisors.
The idea was pitched earlier this month as a means of compensating Black Americans for the evils of slavery, but as of now it appears that even if officials wanted to do this, the money is not there.
"I wish we had this kind of money in San Francisco's general fund but if we want to maintain the services that exist today, we do not," San Francisco Supervisor Hillary Ronen told the San Francisco Chronicle.
Supervisor Joel Engardio also said that there "may not be feasible under current budget constraints," even though he is in favor of "finding bold, meaningful, and creative ways to address the injustice of slavery and systemic discrimination suffered by generations of Black Americans."
CALIFORNIA LAWMAKER WANTS REPARATIONS PROPOSAL TO BE A NATIONWIDE 'BLUEPRINT,' BEYOND 'FINANCIAL COMPENSATION'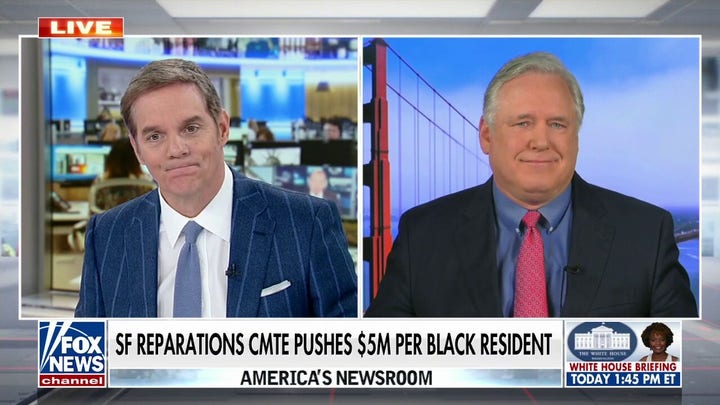 Video
Another official, Supervisor Shamann Walton told the newspaper that some San Franciscans had suggested using revenue brought in by the city's Cannabis Business Tax to help fund reparations. That tax, which had been suspended for years, and was recommended for another suspension through 2025, would not come even close to covering it. The San Francisco Standard reported that according to the city's budget office, the tax would only raise about $10.25 million annually.
SAN FRAN'S REPARATIONS COMMITTEE PROPOSES $5 MILLION TO EACH BLACK LONGTIME RESIDENT, TOTAL DEBT FORGIVENESS
Yet another, Supervisor Dean Preston, did not rule out the reparations, but said the city would have to reexamine its budgetary priorities. One change that he proposed: decreasing the police budget.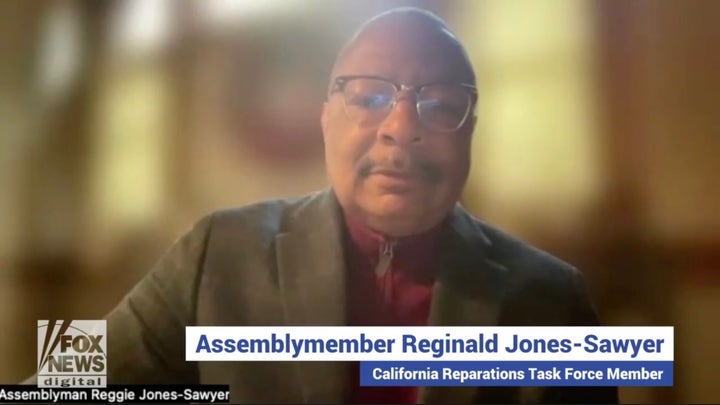 Video
"We can take a hard look at some of the things that are contributing to the disparities in the city but that we consider untouchable in city government," Preston suggested. " Certainly that could mean decreasing the police budget and using money to fund some of the committee's recommendations."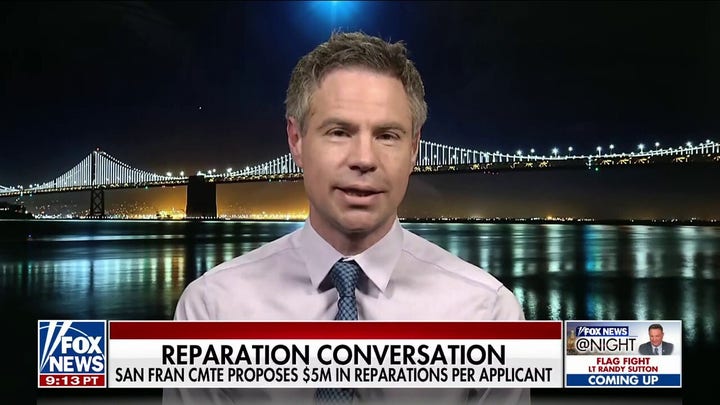 Video
CLICK HERE TO GET THE FOX NEWS APP
In addition to the $5 million payments, the proposal also called for debt forgiveness. To be eligible for the proposed program, an applicant must be 18 years old and have identified as Black or African American on public documents for at least 10 years.
They must also prove at least two of eight additional criteria, choosing from a list that includes, "Born in San Francisco between 1940 and 1996 and has proof of residency in San Francisco for at least 13 years," and/or, "Personally, or the direct descendant of someone, incarcerated by the failed War on Drugs."
Fox News' Jessica Chasmar contributed to this report.