Manhattan District Attorney Alvin Bragg began presenting evidence to a grand jury Monday regarding former President Donald Trump's role in providing hush payments to adult film star Stormy Daniels prior to the 2016 election, a legal source confirmed to Fox News Digital.
Bragg's investigation is one of several into Trump that may result in criminal charges, and his decision to impanel a grand jury–first reported by the New York Times–indicates he will soon decide whether to charge the former president. Bragg began calling witnesses before the jury Monday, including former National Enquirer publisher David Pecker, who allegedly played a role in facilitating the payments to Daniels.
Pecker was present at the building where the grand jury met Monday, the source confirmed to Fox.
Bragg has also contacted a number of others to testify, including Dylan Howard, the Enquirer's former editor, and two of Trump's own employees, Jeffrey McConney and Deborah Tarasoff.
WHITE HOUSE REFUSES TO SAY IF BIDEN WOULD SIT FOR INTERVIEW WITH SPECIAL COUNSEL IN CLASSIFIED RECORDS PROBE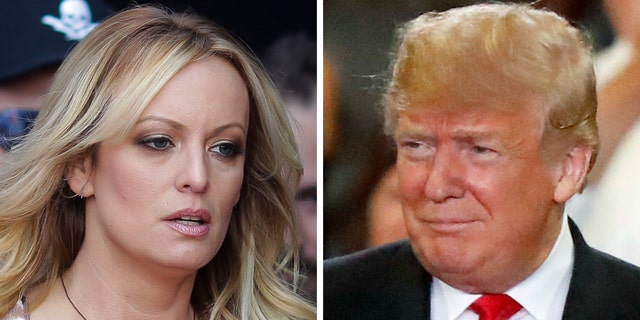 Stormy Daniels and Donald Trump
(AP)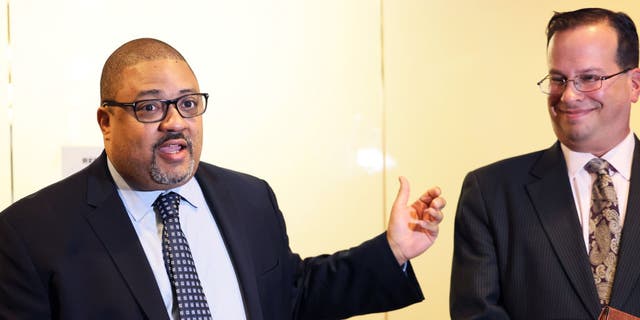 Manhattan District Attorney Alvin Bragg speaks at a press conference after the sentencing hearing of the Trump Organization at the New York Supreme Court on January 13, 2023 in New York City. (Michael M. Santiago/Getty Images)
Fox reached out to Trump's legal team for response. Trump lawyer Susan Nechele responded with "no comment."
The news comes days after Trump dropped two lawsuits against New York Attorney General Letitia James, who has her own investigation into Trump and his business dealings.
GEORGIA DA ASKS JUDGE TO KEEP TRUMP CRIMINAL PROBE REPORT SEALED, CITING CONCERN FOR 'FUTURE DEFENDANTS'
Trump's lawyer, Alina Habba, said the appeal in Manhattan federal court "was voluntarily withdrawn for strategic purposes," according to The Associated Press.
"I am pleased that Donald Trump has withdrawn both of his pending actions against my office," James said in a statement last week. "As we have shown all along, we have a legitimate legal case against him and his organization, and we cannot be bullied or dissuaded from pursuing it."
Trump is also facing a special counsel investigation into his handling of classified documents. The FBI raided his Mar-a-Lago home last year after he declined to return classified material to the National Archives.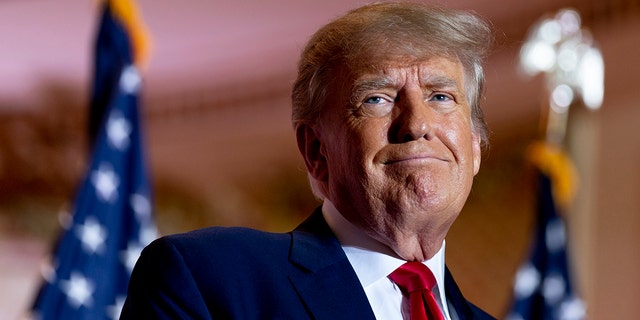 Former President Donald Trump.
(AP Photo/Andrew Harnik, File)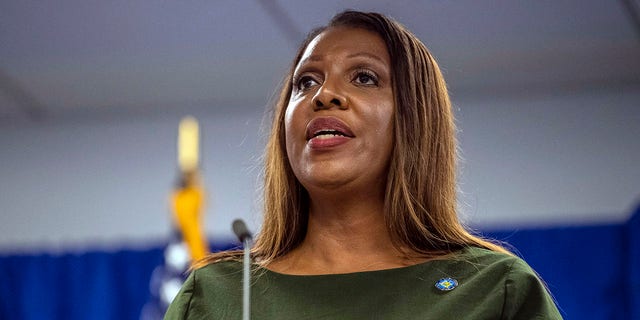 FILE — New York Attorney General Letitia James speaks during a press conference, Sept. 21, 2022, in New York. Former President Donald Trump has abandoned efforts to revive his federal lawsuit against James — the second time he's halted legal action against her after a judge last week fined him and his lawyers nearly $1 million for filing frivolous cases. 
(AP Photo/Brittainy Newman, File))
Trump and his likely 2024 presidential opponent, President Biden, are both facing special counsel investigations relating to classified documents.
CLICK HERE TO GET THE FOX NEWS APP
Biden's lawyers and the Justice Department uncovered four stashes of classified documents in the Washington offices of a Biden think tank and his private residence in Wilmington, Delaware.