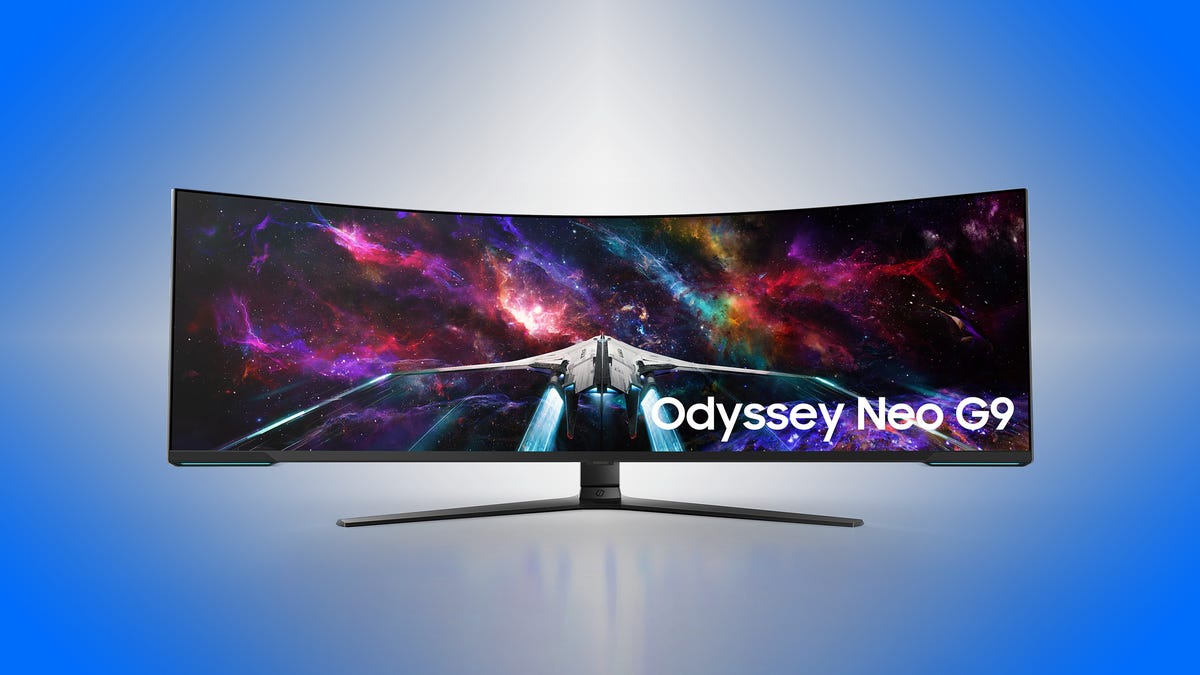 Samsung
CES is when gaming-monitor companies bring out the big guns — and few are bigger than the new 57-inch Samsung Odyssey Neo G9, a curved, DisplayHDR 1000 model. Teased by AMD during its RX 7000-series GPU launch in November as the first monitor announced with DisplayPort 2.1 support, the Neo G9 has 7,680×2,160-pixel resolution. The high resolution plus HDR and fast 240Hz refresh rate make the high-bandwidth DP 2.1 essential, even though it's not a full 8K (it's a 32:9 aspect ratio).
However, there's still a bit of a disconnect between this level of resolution and GPU performance. At the moment, the only GPU that can handle it with all the frills is probably the Nvidia GeForce RTX 4090, but Nvidia hasn't leveled up to DP 2.1 (HDMI 2.1 can support it, but only at 60Hz). AMD's RX 7900 XTX does have DP2.1 connections, but isn't quite up to that level, or might be but just under limited circumstances. 
It's slated to ship later this year, but we don't know how much this bad boy is going to cost.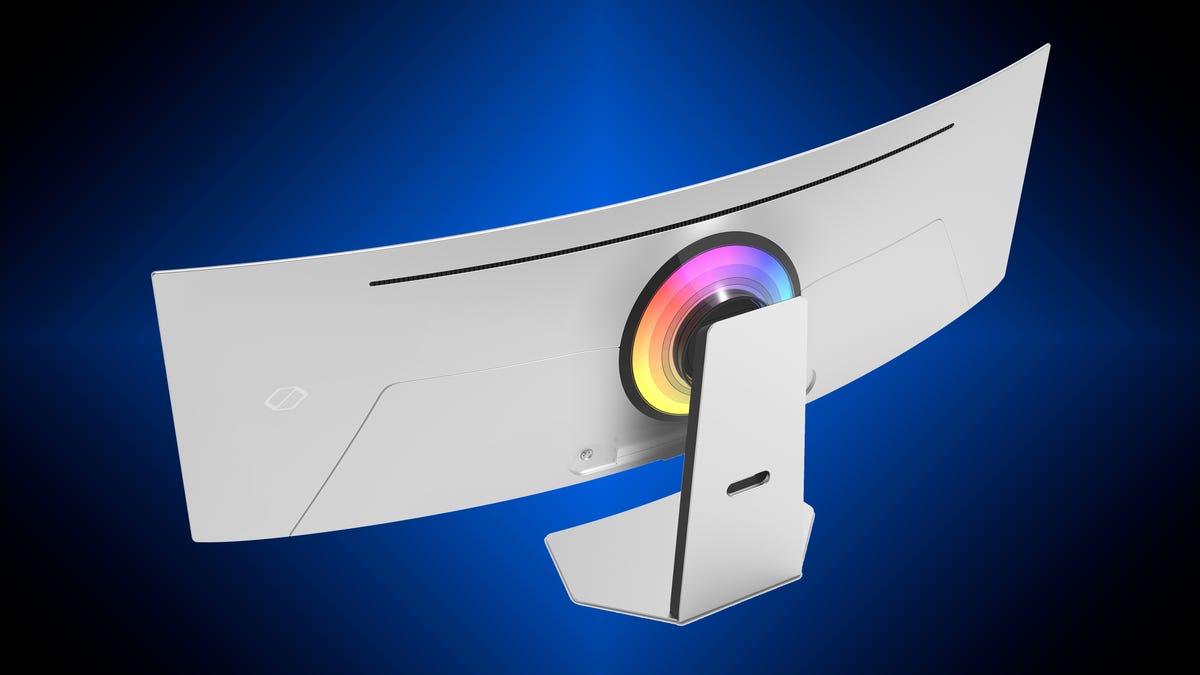 Samsung

The 49-inch Odyssey OLED G9 (G95SC) isn't the company's first Quantum Dot OLED monitor announcement; it unveiled a 34-inch G8 model similar to the Alienware 34 QD-OLED at IFA in August, which was supposed to ship by the end of 2022 but that's been bumped to "very soon."
In addition to the QD-OLED panel, the G9 has 5,120×1440-pixel resolution — essentially 32:9-ratio 1440p, but with a better pixel density than the typical 21:9 3,440×1,440 — and is DisplayHDR True Black 400 certified. It also has a faster-than-Alienware 240Hz refresh rate and incorporates Samsung's Gaming Hub for cloud gaming. Samsung opted to go with mini DisplayPort instead of full-size DisplayPort for this model, in addition to HDMI and USB-C with 65-watt power delivery.
Samsung expects to ship it later this year, and has yet to give us pricing.
A little more mundane, if you consider 43-inch monitors have reached that level of commonplace, the flat Odyssey Neo G7 goes a little sleeker and more gaming-slash-entertainment hybrid than its predecessors. The 144Hz Quantum Dot, DisplayHDR 600-compliant monitor has integrated stereo speakers and comes with a remote and all the streaming-and-gaming apps Samsung's Hubs can include.
It's scheduled to ship by the end of March in the US, for an as yet unspecified number of dollars.