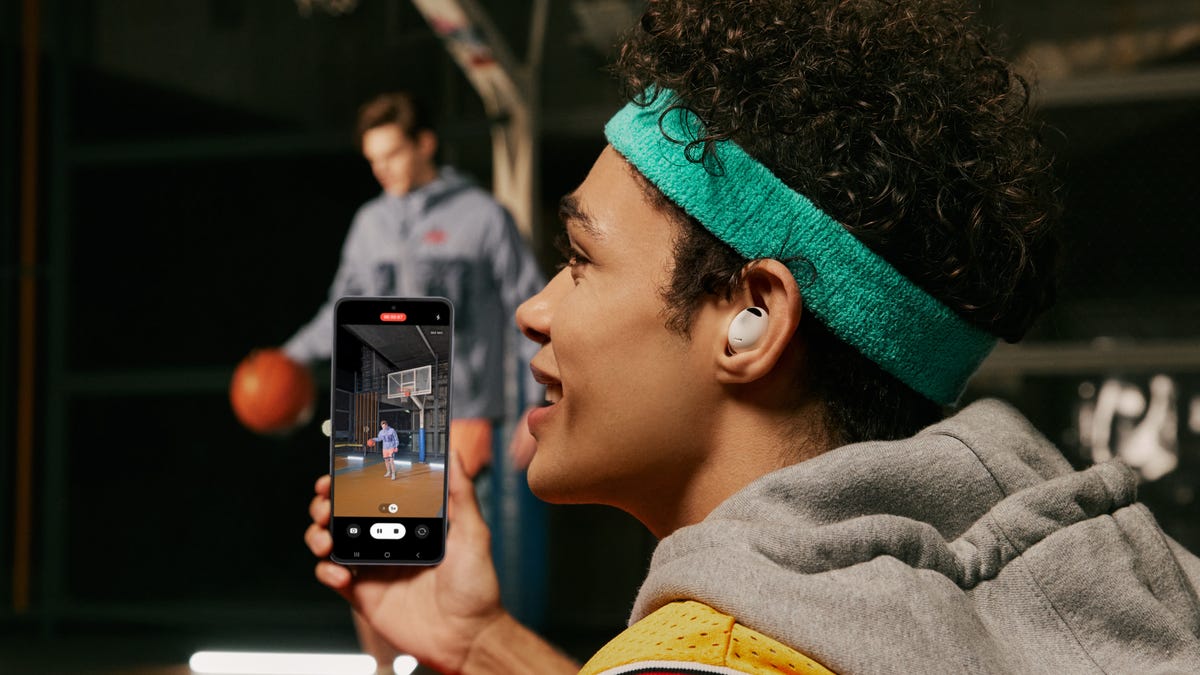 Samsung
Premium phones can capture remarkably high-quality video these days, but the sound they record with those videos usually isn't as impressive. Samsung is aiming to change that with a software update to its Galaxy Buds 2 Pro, which enables them to record 360-degree sound (stereo audio) using a microphone in each bud. 
Samsung says the feature will be available for the Galaxy Buds 2 Pro when they're paired with a Galaxy phone running One UI 5.0 or above with LE Audio support. That includes the Galaxy Z Flip4, Z Fold 4 and upcoming Galaxy smartphones.
See at Samsung
360 Audio Recording is the first feature in Samsung's Galaxy line to take advantage of LE Audio, the new Bluetooth audio standard that's supposed to offer better audio quality as well as improved latency and battery life. LE Audio enables binaural recording, combining the sound from the Galaxy Buds 2 Pro's left and right mics at the same time. The resulting audio tracks sound more immersive and realistic, Samsung says.
Read more: Best Wireless Earbuds for 2023
To access the new feature, you'll need to install the latest software versions for your Galaxy smartphone and Galaxy Buds 2 Pro, then activate 360 Audio Recording in the Samsung Camera app under Camera Settings.
In addition to the 360 Audio Recording update, Samsung is also offering a software update to the Galaxy Watch 5 and Watch 4 series that adds zoom capabilities to the Camera Controller app. With the update, Samsung says you can remotely control your phone's camera zoom with "a simple pinch of the watch face or a turn of the rotating bezel."
Samsung is rolling out the 360 Audio Recording feature to the Galaxy Buds2 Pro and Galaxy Z Flip 4 and Z Fold 4 starting today. The updated Camera Controller feature hits the Galaxy Watch 5, Watch 5 Pro, Watch 4 and Watch 4 Classic on Feb. 2.