close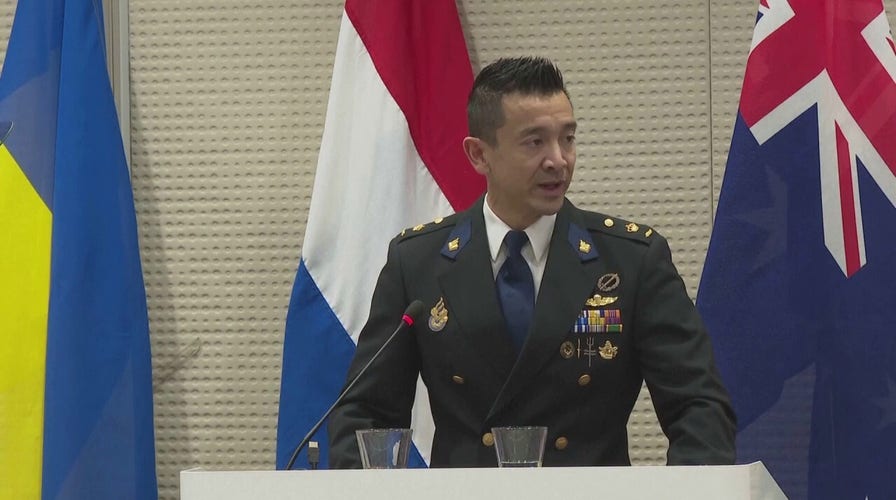 Video
Russia's Putin likely signed off on missile supply in Malaysia Airlines shoot-down, investigators say
Investigators said Wednesday there are "strong indications" that Russian President Vladimir Putin approved the supply of anti-aircraft missiles that were used to shoot down MH17. (APTN)
A Russian plot to overthrow the Moldovan government has been thwarted by Kyiv, Ukrainian President Volodymyr Zelenskyy told European Union leaders Thursday.
While it is unclear if the Kremlin ordered the scheme, Zelenskyy said Russian secret services were the masterminds behind the intercepted plans.
"I have informed [Moldovan President Maia Sandu] that we have intercepted the plan of the destruction of Moldova by the Russian intelligence," he said while speaking to leaders during a trip to Brussels.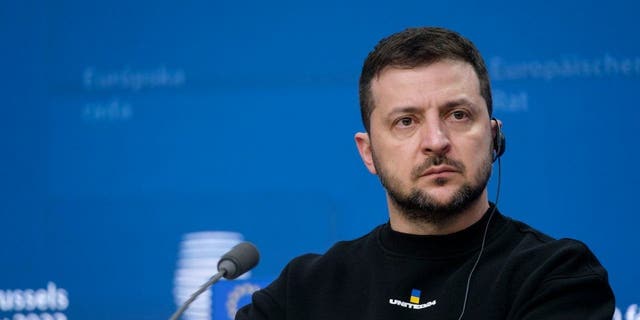 President Volodymyr Zelenskyy talks to media during a press conference following the European Union leaders' summit on Feb. 9, 2023, in Brussels, Belgium.  (Thierry Monasse/Getty Images)
RUSSIA-UKRAINE WAR: ZELENSKYY SAYS EUROPEAN LEADERS READY TO GIVE MILITARY AIRCRAFT
The documents apparently showed "who, when and how" the plan would "break the democracy of Moldova and establish control over Moldova," according to Zelenskyy.
The plan, which Zelenskyy said was similar to failed Russian efforts to overthrow Kyiv, is not the first time Russian officials have suggested Moldova was next on its chopping block.
Just two months after Russia invaded Ukraine, a Russian general announced Moscow's plans to take over eastern and southern Ukraine by capturing its regions along the Black Sea, including as far west as Odessa, before then looking west to Moldova.
Odessa not only shares a border with Moldova, but with Transnistria, an unrecognized breakaway state in Moldova with sympathetic ties to Russia.
It is unclear what Russia's plans were in its most recent plot and the Moldovan government has remained tight-lipped on specifics, only noting that it had identified "subversive activities, aimed to undermine the Republic of Moldova, destabilize and violate public order."
"At the moment, we cannot provide more details as there is a risk of jeopardizing various ongoing operational activities," Moldova's Intelligence and Security Service said in a statement confirming that it had received "respective information from our Ukrainian partners."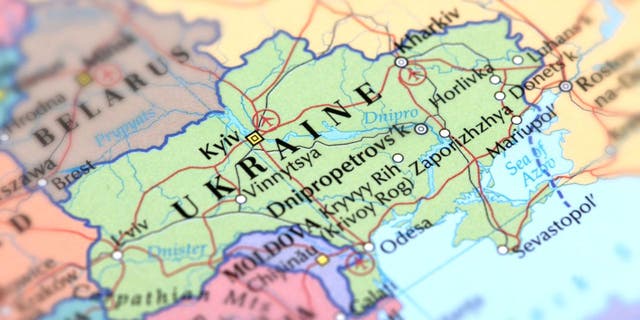 Map shows Ukraine's position next to Moldova north of the Black Sea. (iStock)
ZELENSKYY VISITS KING CHARLES III ON UK TRIP, ASKS LAWMAKERS FOR JETS: 'EVERY AIR FORCE PILOT IS A KING'
The Moldovan agency said its state institutions were "working at full capacity and will not allow these challenges to happen."
Moldova's intelligence agency in December warned that Russia may be planning to develop a land bridge between southern Ukraine and Transnistria – though Russian forces have remained stalled in southern Ukraine since withdrawing from the city of Kherson in November.
Ukrainian and Western defense officials have warned for months that Russia is planning a major offensive in eastern and southern Ukraine, though officials have not said where exactly they think Russia will launch this offensive from.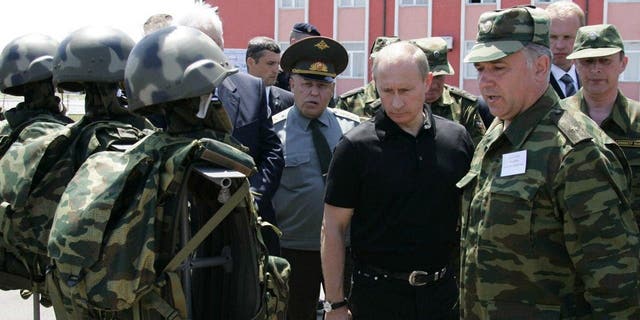 Russian President Vladimir Putin visits a secret service training centre near Makhachkala July 15, 2005. (Reuters/ITAR-TASS/Presidential Press Service)
CLICK HERE TO GET THE FOX NEWS APP
Russian Foreign Minister Sergey Lavrov last week claimed the West wanted to turn Moldova into "another Ukraine." He also suggested Sandu's 2020 election was backed by the West and claimed her goal was to join NATO.
Russia has issued similar rhetoric surrounding the alleged threat Moldova poses in joining NATO that it used in attempting to justify its invasion of Ukraine.
The Associated Press contributed to this report.
Caitlin McFall is a Reporter at Fox News Digital covering Politics, U.S. and World news.