close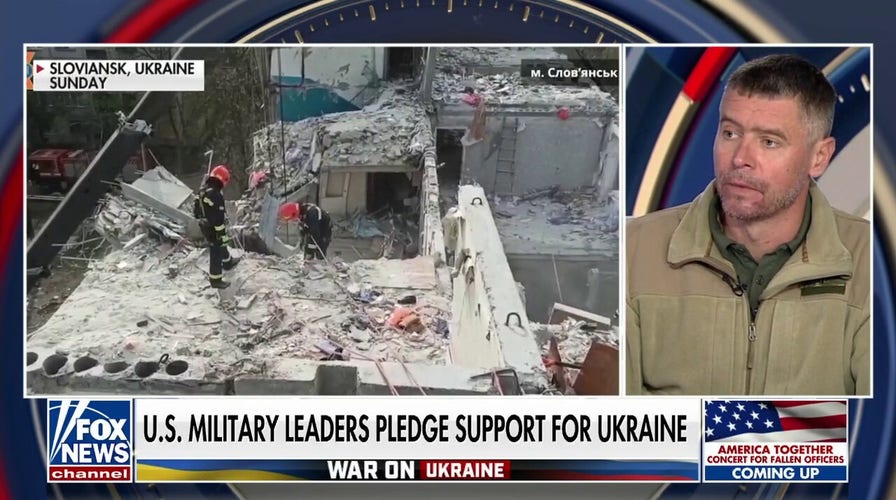 Video
Ukraine needs 'lifesaving' F-16 fighter aircrafts from the US: Yuriy Sak
Advisor to Ukraine's defense minister advisor Yuriy Sak says air dominance is the most important ingredient to military dominance.
A barrage of Russian missiles rained down on Kyiv and the rest of Ukraine on Monday, while Ukrainian forces are preparing for an expected counteroffensive in the coming days.
Kyiv's air raid sirens blared for hours throughout the day as Russia launched 18 cruise missiles and an unknown number of drones at the city and its surrounding area. Ukraine said its air defenses shot down 15 of the cruise missiles before they made impact.
No civilian casualties were reported from the barrage as of Monday morning.
Ukraine's military is preparing for an expected counteroffensive after new and powerful weapons arrived from Western allies late last week. Germany and the Netherlands supplies a U.S.-made Patriot missile system–critical to keeping Ukraine's skies clear–while the U.S. supplied artillery shells. Slovokia sent nine Soviet-era MiG-29 fighter jets.
UKRAINE HAS RECEIVED OVER 98% OF COMBAT VEHICLES PROMISED BY NATO ALLIES, PARTNER COUNTRIES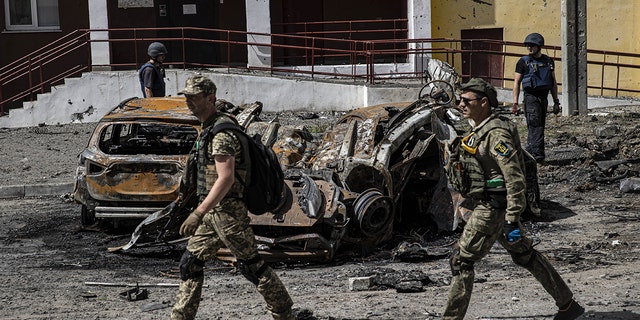 Ukraine continues to suffer missile and drone barrages from Russian forces, but the country is expected to launch a counteroffensive in the coming days. (Photo by Metin Aktas/Anadolu Agency via Getty Images)
POMPEO MEETS ZELENSKYY IN KYIV VISIT, TELLS FOX NEWS ARMING UKRAINE IS 'LEAST COSTLY WAY TO MOVE FORWARD'
However, Ukraine will not be able to bring to bear all the military aid promised to it in the coming counteroffensive. Ukrainian troops have only just begun training to use the M1-Abrams tank, and U.S. officials say it will be months before any of the vehicles can be deployed on the front lines. The U.S. has promised to deliver 31 of the vehicles to Ukraine.
Monday's barrage came just days after another series of Russian strikes killed at least 23 people across the country. That attack included some 20 cruise missiles and at least two drones. Three among the dead were children, according to Ukrainian officials.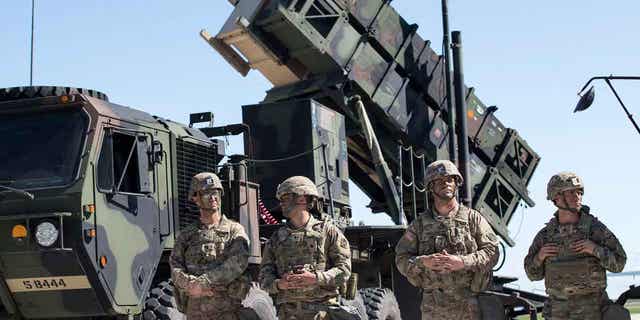 U.S.-made Patriot missile systems have begun arriving in Ukraine, and the platform will be critical for keeping the country's skies clear. (AP Photo/Mindaugas Kulbis, File)
The Friday assault brought to an end a period of relative calm for Kyiv and the surrounding area, which had not seen Russian missile attacks since March 9.
The renewed attacks came on the heels of Ukrainian President Volodymyr Zelenskyy's phone call with Chinese President Xi Jinping on Wednesday. Zelenskyy's office wrote that the pair had a "long and meaningful" conversation.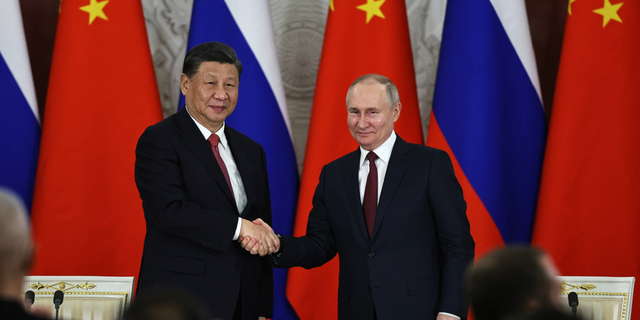 Chinese President Xi Jinping, left, had a "long and meaningful" phone call with Ukrainian President Volodymyr Zelenskyy, not pictured, last week. (Mikhail Tereshchenko/Sputnik/Kremlin Pool Photo)
CLICK HERE TO GET THE FOX NEWS APP
China only recently began talking of negotiations between Russia and Ukraine, and Zelenksyy has been wary of the country's involvement. The pair had not spoken for some 400 days prior to Wednesday's call, and Beijing has defended Russian President Vladimir Putin's invasion multiple times since 2022.
Anders Hagstrom is a reporter with Fox News Digital covering national politics and major breaking news events. Send tips to [email protected], or on Twitter: @Hagstrom_Anders.