close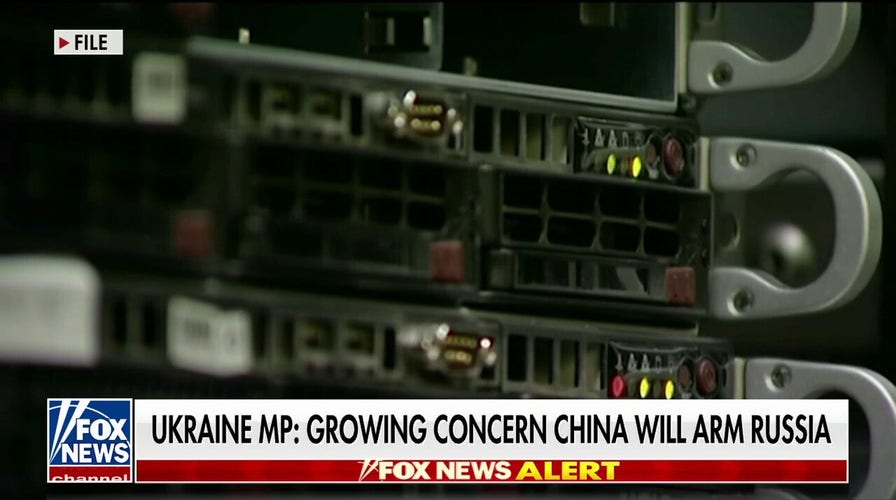 Video
Ukraine says it's finding Chinese-made parts in Russian weapons
Fox News correspondent Alex Hogan has the latest on reports Ukraine is finding Chinese-made components in Russian weapons on 'The Story.'
Russian mercenary groups are ramping up their efforts to target opponents of President Vladimir Putin as the war in Ukraine rages, this time targeting U.K. infrastructure through cyber-attacks.
According to the U.K.'s, Chancellor Oliver Dowden, head of cybersecurity for the Cabinet Office and co-chair of the National Cyber Advisory Board, Britain has seen an increase in threats from cyber-terrorists, including actors similar to the Wagner mercenary group, reported the U.K.'s Daily Express newspaper.
"Russia and its affiliates are trying to undermine our resolve to support our friends and allies in Ukraine, to undermine our support for standing up to Russian hostility," he told the publication Friday. "They are trying to hack us into giving up support for Ukraine.
"This is the nature of modern conflict," he added.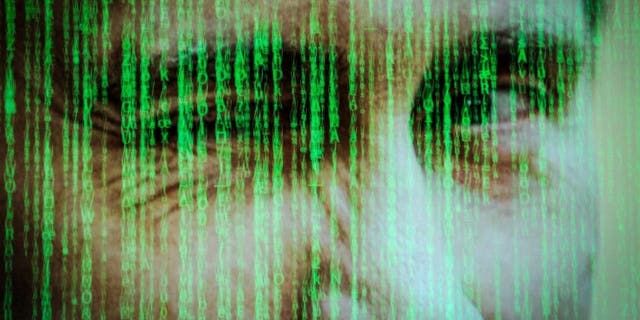 Computer code is seen with a portrait of Russian president Vladimir Putin. Russian mercenaries sympathetic to Putin are ramping up cyber-attacks against Western nations that support Ukraine as the war continues, including by hitting UK infrastructure.  (Photo by Jaap Arriens/NurPhoto via Getty Images)
FROM PHISHING SCAMS TO PROPAGANDA: HOW RUSSIA, ROGUE NATIONS UTILIZE CYBER CAPABILITIES AGAINST THE US
Dowden has urged companies in the water, electric and telecommunication sectors to "be prepared" for cyber-attacks as the nation continues to see an unprecedented level of cyber threats.
The cyber chief warned that these groups operate differently from traditional cyber-criminals as they are "ideologically motivated" groups sympathetic to the Kremlin, not financially driven criminals.
"We have experienced attempted attacks in the past, but these groups operate differently," he said during a Wednesday cyber summit from Northern Ireland. "Instead of seeking to profit or spy on us, their primary motive is to disrupt or destroy our infrastructure," he told the Daily Express.
Britain's National Cyber Security Center issued an official notice to U.K. businesses this week as concerns over cyber security reach historically heightened levels.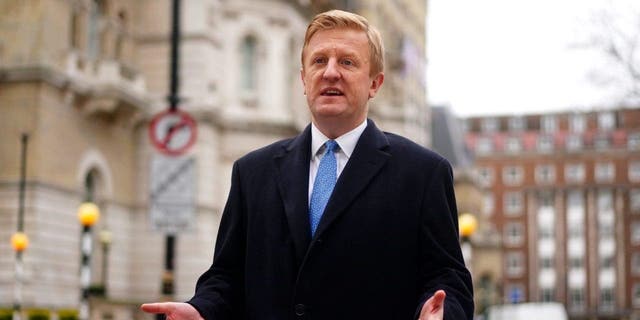 Chancellor of the Duchy of Lancaster, Oliver Dowden, speaks to the media as he departs BBC Broadcasting House in London, after appearing on the BBC One current affairs program, Sunday with Laura Kuenssberg.  (Victoria Jones/PA Images via Getty Images)
CYBERSECURITY LESSONS FROM RUSSIA'S WAR IN UKRAINE, ACCORDING TO MICROSOFT'S PRESIDENT AND VICE-CHAIR
Dowden said that "powerful state actors" are increasingly turning to sophisticated spyware technology that target not only national infrastructure, but also Western democratic values.
"According to the latest assessments from the National Cyber Security Center, the most acute state threats in cyberspace continue to come from those usual suspects – Russia, China, Iran and North Korea," Dowden told security officials from Belfast.
"As President Biden rightly recognized a few weeks ago, thanks to its scale and impact, ransomware is no longer just a crime," he continued. "It is a national security threat – and our response needs to reflect the severity of that threat."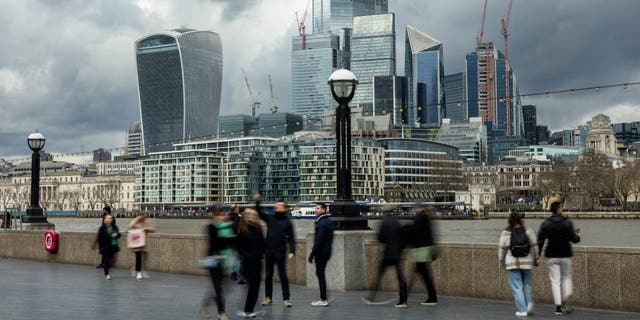 Skyscrapers and commercial buildings on the skyline of the City of London, UK, on Monday, March 6, 2023. One-third of all British businesses and charities were targeted by cyber-criminals over the last year. (Jason Alden/Bloomberg via Getty Images)
CLICK HERE TO GET THE FOX NEWS APP
Dowden said that over the last year, a third of all U.K. businesses and charities had been the target of a cyber-attack and that cyber-crime costs the U.K. billions each year.
The U.K. has launched sanctions in coordination with the U.S. against Russian cyber-criminals, and Dowden said that this week the British government had launched a "transformational" system to combat cyber-crime.
Caitlin McFall is a Reporter at Fox News Digital covering Politics, U.S. and World news.