close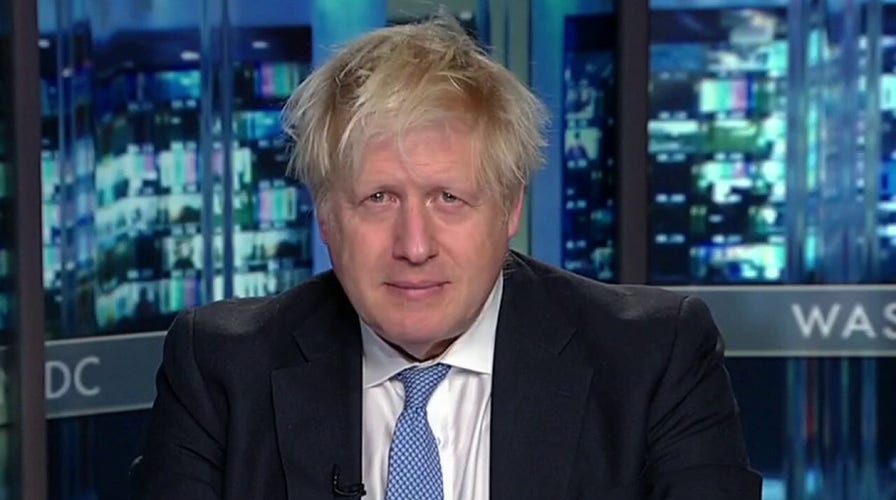 Video
Boris Johnson tells West to give Ukraine 'what they need'
Former United Kingdom Prime Minister Boris Johnson joins 'Special Report' to analyze state of Ukraine war.
Upcoming trips to Poland slotted for President Biden and Ukrainian President Volodymyr Zelenskyy could mean the pair will meet once again as soon as later this month.
According to Polish news outlet Dziennik Gazeta Prawna, Zelenskyy plans to visit Poland by the end of the month to present a 10-step peace plan and propose and international conference to address the war in Ukraine.
President Biden said Monday that he does intend to visit Poland, though he said he did not know when that would be in response to reports that suggested his trip would coincide with the one-year anniversary of Russia's invasion.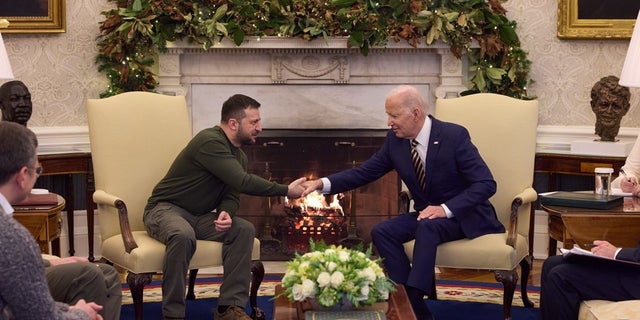 President Joe Biden and President of Ukraine Volodymyr Zelenskyy meet at the White House in Washington D.C.
(Ukrainian Presidency/Handout/Anadolu Agency via Getty Images)
BORIS JOHNSON: THE WEST MUST GIVE UKRAINE ALL THEY NEED 'AS FAST AS POSSIBLE'
Biden first traveled to Poland one month into the war, when he met with Polish officials and Ukrainian refugees fleeing the war-torn nation.
Biden infamously referred to Russian President Vladimir Putin as a "butcher" after meeting with Ukrainian mothers and children outside of Warsaw, roughly 170 miles from the shared northern Ukrainian border.
One month into the war, the U.N. had assessed that 3.7 million people had fled Ukraine to neighboring nations with Poland having received the vast majority with 2.2 million refugees.
The number of Ukrainian refuges spread across Europe has since climbed to 8 million with nearly 6 million internally displaced inside Ukraine.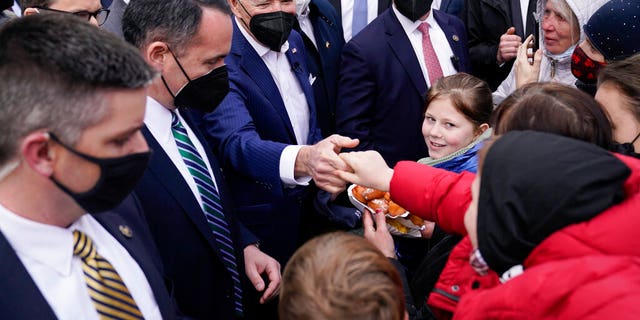 President Biden meets with Ukrainian refugees and humanitarian aid workers during a visit to PGE Narodowy Stadium, Saturday, March 26, 2022, in Warsaw, Poland.
(AP Photo/Evan Vucci)
RUSSIA NOT COMPLYING WITH NUCLEAR ARMS TREATY, STATE DEPARTMENT WARNS CONGRESS
Defense officials have been sounding the alarm that Russia is expected to launch a major offensive in Ukraine ahead of the one-year anniversary as it looks to turn the tide in the war.
Russia has seen little gains for months after losing significant territory with the liberation of Kharkiv in September followed by Russia's withdrawal from the city of Kherson in November.
Moscow has continued to bombard Kyiv through shelling campaigns, and brutal fighting has continued despite winter conditions in Ukraine's Donbas region.
Kherson also continues to be pummeled by Russian forces despite their withdrawal to the eastern side of the Dnieper River, which U.K. authorities claimed on Wednesday, is part of Russia's plan to deter a counter-offensive across the river.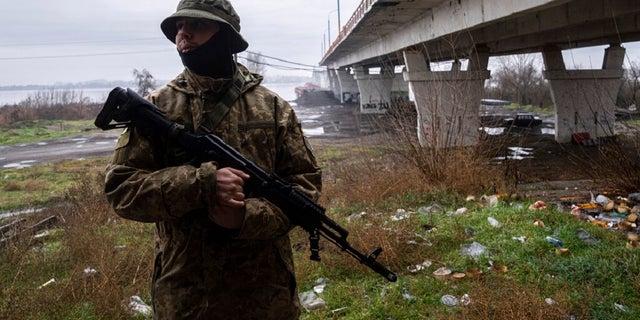 A Ukrainian serviceman patrols area near the Antonovsky Bridge which was destroyed by Russian forces after withdrawing from Kherson, Ukraine. The Biden administration announced Friday another $275 million in military aid to Ukraine. 
(AP)
CLICK HERE TO GET THE FOX NEWS APP
Western nations have ramped up arms and equipment supplies to Ukraine as the offensive looms, and Ukraine has said it is ready to launch its own defensive campaign.
Specific details on strategic plans to gain ground by either Russia or Ukraine remains unknown.
Caitlin McFall is a Reporter at Fox News Digital covering Politics, U.S. and World news.