close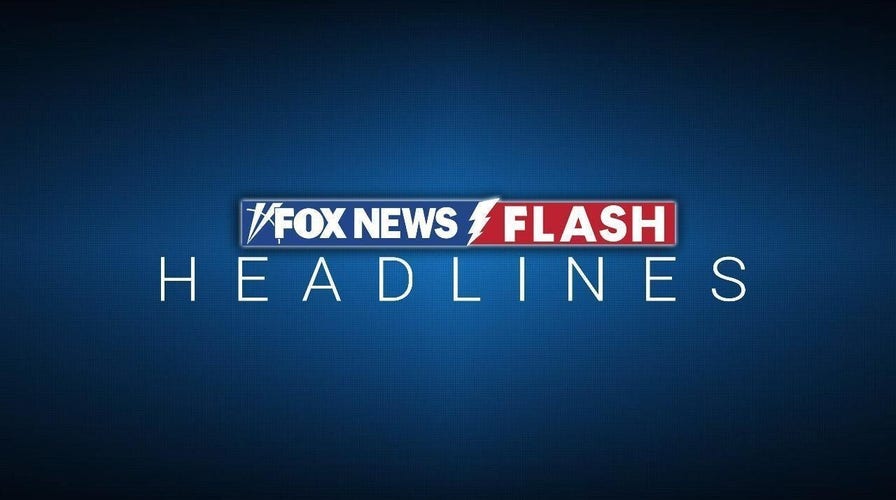 Video
Fox News Flash top headlines for February 1
Fox News Flash top headlines are here. Check out what's clicking on Foxnews.com.
Khieu Samphan, who was convicted by a U.N.-backed tribunal of genocide, crimes against humanity and war crimes for his role as a leader of the communist Khmer Rouge when they ruled Cambodia in 1975-1979, has been transferred from the tribunal's jail to serve his life sentence at a state prison.
The tribunal, called the Extraordinary Chambers in the Courts of Cambodia, said in a statement Wednesday that Khieu Samphan was moved on Monday from its custom-built detention facility to serve the remainder of his sentence in the provincial prison in Kandal, which adjoins the capital, Phnom Penh.
Khieu Samphan, 91, is the last surviving top leader of the Khmer Rouge, whose radical policies are blamed for the deaths of an estimated 1.7 million people when they held power.
THE LATEST: LAST KHMER ROUGE LEADERS GET LIFE SENTENCES
His transfer came as the tribunal winds down its activities after its last court session in September, when it rejected Khieu Samphan's final appeal. The tribunal, whose work was carried out by joint teams of Cambodian and international jurists, spent $337 million and 16 years to obtain three convictions.
Since Dec. 26, it has handed over its complex of buildings, including the detention facility, to Cambodia's Defense Ministry, the original owners of the site, said tribunal spokesperson Neth Pheaktra. The tribunal will continue working for three years after the trials' end on archiving documents and public education, with its remaining staff moved to a new building in the center of the capital.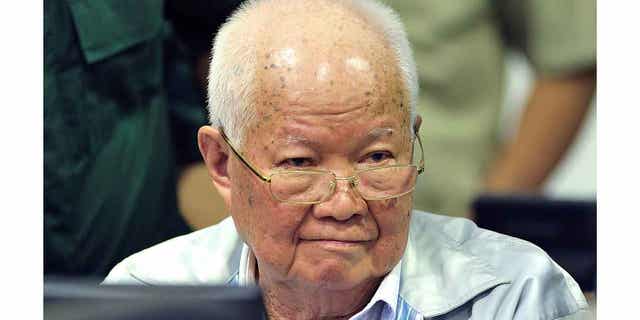 Khieu Samphan, a former leader of Khmer Rouge, sits in a court during a hearing in Phnom Penh, Cambodia, on Nov. 16, 2018. Samphan has been transferred from the tribunal's jail to serve his life sentence at a Cambodian state prison. 
( Mark Peters/Extraordinary Chambers in the Courts of Cambodia via AP, File)
TRIBUNAL TO DECIDE GENOCIDE, OTHER VERDICTS OVER KHMER ROUGE
Khieu Samphan was the Khmer Rouge's nominal head of state, but at his trial he denied having real decision-making power when the group carried out a reign of terror to try to establish a utopian agrarian society, but instead caused widespread deaths from execution, starvation and inadequate medical care. The Khmer Rouge were ousted from power in 1979 by an invasion by neighboring Communist Vietnam.
Khieu Samphan was convicted in 2018 and sentenced to life in prison. He was already serving another life sentence following his 2014 conviction for crimes against humanity connected with forced transfers and disappearances of masses of people.
The Khmer Rouge's real chief, Pol Pot, escaped justice. He died in a jungle in 1998 at age 72 while the remnants of his movement were fighting their last battles in the guerrilla war they launched after losing power.
CLICK HERE TO GET THE FOX NEWS APP
Be Tealeng, deputy director-general of the Interior Ministry's Prison Department, confirmed that Khieu Samphan is now detained at Kandal provincial prison and is being held in a cell separate from other prisoners for the sake of his security and health.
Khieu Ratana, Khieu Samphan's daughter, said her father, who was visited by his family on Tuesday, was in good health and had no complaints about his transfer. Kandal prison is roughly the same traveling time from central Phnom Penh as the tribunal's facilities were.