close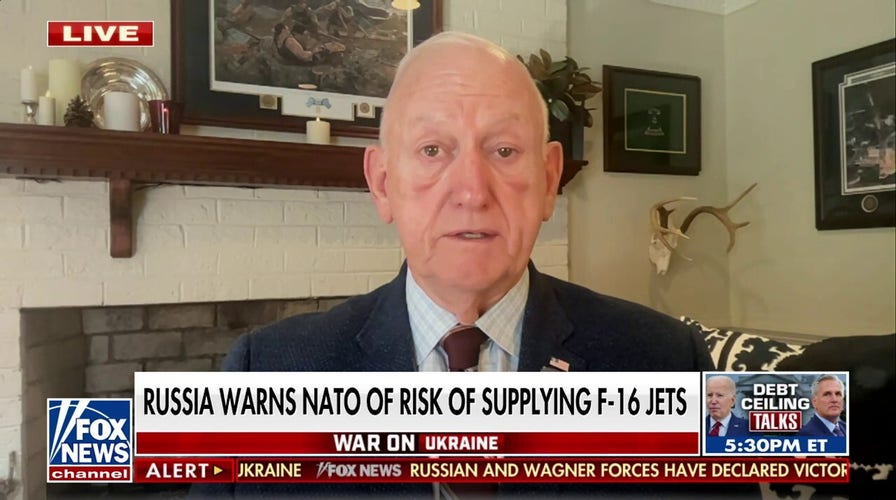 Video
Russia has proven they're willing to do 'anything' to bring down Ukraine: Lt. Gen. Jerry Boykin
Former Deputy Undersecretary of Defense for Intelligence Lt. Gen. Jerry Boykin discusses Russia warning NATO about supplying F-16 jets to Ukraine on 'Your World.'
The Russian military has resorted to dropping massive Soviet-era bombs in an effort to circumvent Ukrainian air defenses that have proven more than a match for long range missiles and drones.
Ukrainian investigators have increasingly found instances of Russia dropping older bombs, some around 1,100 pounds. The low-tech explosives easily circumvent modern air defenses like the U.S.-made Patriot missile systems that are designed to counter long-range missiles and drones.
Russia's bombs, resurrected from Cold War-era ordnance stashes, have two major advantages over missiles in that they have no propulsion system for air defenses to track, and they remain airborne for barely a minute.
"This is the evolution of the air war," Ukrainian Air Force Lt. Colonel Denys Smazhnyi told the New York Times. "They first tried cruise missiles, and we shot them down. Then they tried drones, and we shot those down. They are constantly looking for a solution to strike us, and we are looking for one to intercept them."
ALLEGED PUTIN ASSASSINATION IS 'FALSE FLAG' ORCHESTRATED TO BOLSTER RUSSIA'S WAR EFFORT, EXPERTS CLAIM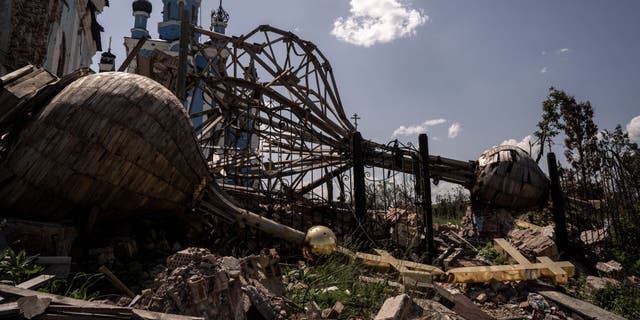 Ukraine's Western-made air defenses shoot down the vast majority of missiles and drones launched by Russian forces, but Soviet-era bombs are leaking through the cracks.
"It's evolution, countermeasures, evolution, countermeasures. It's a nonstop process, unfortunately," he added.
Russian forces have even gone so far as to retrofit large bombs with wings and navigation systems to extend both their range and lethality, U.S. officials reportedly told the Times.
WILL RUSSIAN WARLORD CHALLENGE PUTIN IN 2024 PRESIDENTIAL ELECTION?
With no way to counter the bombs themselves, Ukrainian forces must target the planes that drop them, a tall order for a national air force with planes far older than Russia's modern aircraft.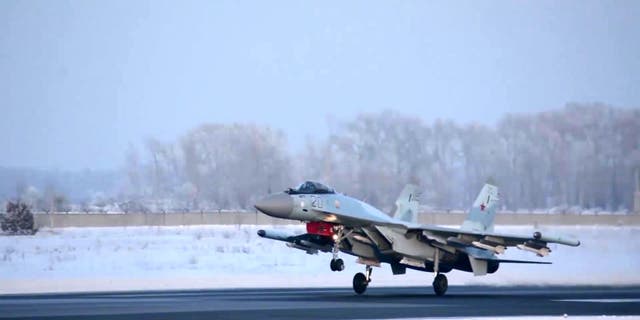 Russia's SU-35 jets are far superior to anything the Ukrainian air force can put into the field.
"Trying to intercept these bombs isn't effective, it's not even rational," a Ukrainian air force spokesman told the newspaper. "The only way out of this situation and the only way to stop it is to attack the planes that launch these bombs."
The low-tech bombs have contributed to Ukraine's calls for the U.S. and other Western allies to provide F-16 fighter jets. They say the aircraft would allow them to keep their airspace clear while still maintaining defense against long-range attacks.
UK CONSIDERS 'FIGHTER JET COALITION' WITH UKRAINE AS ZELENSKYY MEETS WITH PRIME MINISTER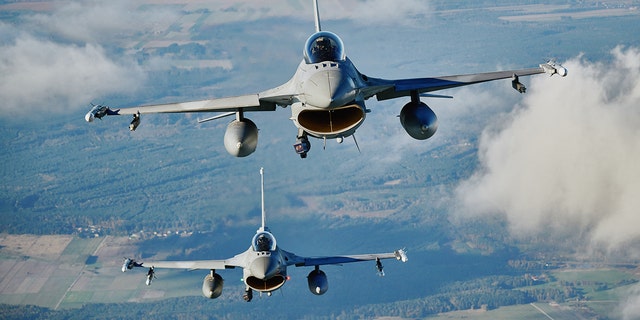 Ukraine has called on the U.S. and other Western allies to provide F-16 fighter jets in an effort to ward away bombings by high-tech Russian aircraft. (RADOSLAW JOZWIAK/AFP via Getty Images)
President Biden's administration unveiled a plan to train Ukrainian pilots on the F-16, a 4th generation fighter, in the near future. The program is part of a larger international effort to provide Ukraine with the F-16s it has requested.
CLICK HERE TO GET THE FOX NEWS APP
Biden had long resisted providing the high-tech aircraft, fearing that it could lead Russia to escalate the conflict. Some also argued that the craft could be used for offensive operations, when the U.S. has sought to provide Ukraine with only defensive capabilities.
Anders Hagstrom is a reporter with Fox News Digital covering national politics and major breaking news events. Send tips to [email protected], or on Twitter: @Hagstrom_Anders.