close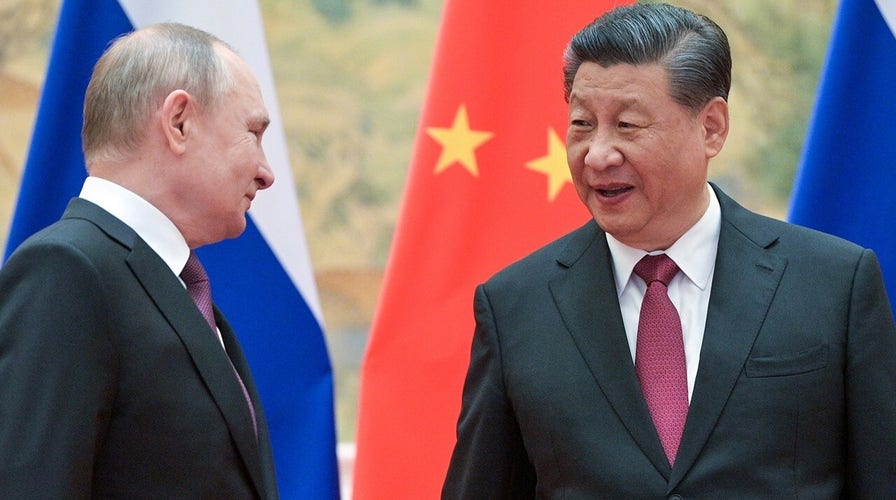 Video
Pentagon closely watching China-Russia relationship as tensions rise
Fox News Chief National Security correspondent Jennifer Griffin has the latest on President Biden's reaction to Vladimir Putin pulling out of the New START treaty on 'The Story.' 
Global security was flung into a state of ambiguity last week after Russian President Vladimir Putin "suspended" Moscow's participation in the New START treaty and forced the U.S. to re-enter an age of nuclear instability.
The suspension of the treaty marks the first time since the collapse of the Soviet Union and the conclusion of the Cold War that the U.S. and Russia are not actively engaged in a joint nuclear treaty.
"We are entering an extremely dangerous decade of which nuclear employment is once again [a] potential," Rebeccah Heinrichs, a senior fellow with the Hudson Institute and an expert on strategic deterrence, told Fox News Digital. "Thinking about it in a realistic way needs to be back into the American consciousness."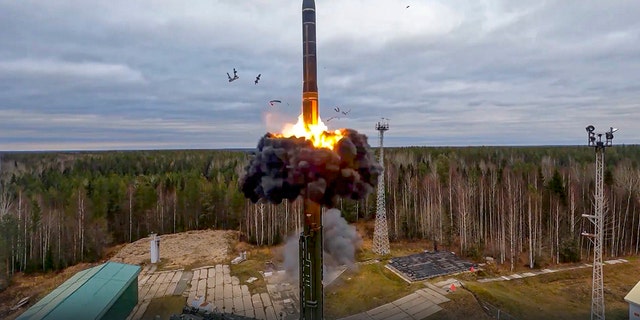 Russia tests intercontinental ballistic missile in October 2022. Putin throws wrench in nuclear security with U.S. after suspending New START treaty. (Russian Defense Ministry Press Service via AP)
RUSSIA SUSPENDS PARTICIPATION IN NEW START NUCLEAR TREATY WITH US, PUTIN SAYS
President Biden called Putin's decision a "big mistake" and reports have since surfaced suggesting that Russia may be planning to deploy new nuclear systems as experts question what is next for nuclear deterrence amid the war in Ukraine.
Heinrichs explained that nuclear deterrence is no longer just about restricting the number of arms a nation can have at its disposal; it's about countering nuclear capabilities.
"Whenever you think about deterrence," she began, "it's not just about numbers. It's also about [what] we have."
The expert explained that deterrence only works if an adversarial nation thinks that any action they carry out could be adequately responded to with an equal or greater threat to their own security.
Moscow already knows the U.S. has powerful nuclear warheads. The threat of nuclear warfare is not on the same level as it was in the 20th century when the core principle of deterrence was established between Washington and Moscow – mutually assured destruction.
The top threat now lies in how nuclear weapons can be employed in the theater of war and whether the U.S. can appropriately respond to low-yield nuclear capabilities.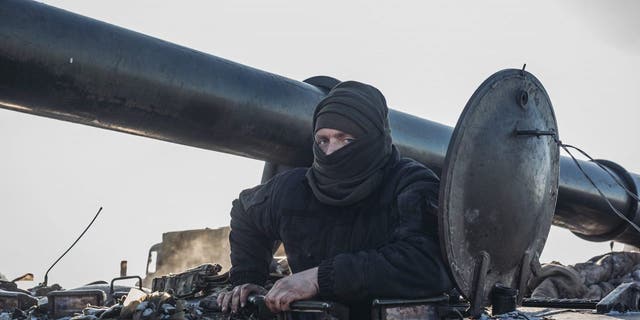 Ukrainian soldiers work with "pion" artillery in the northern direction of the Donbass front line in Donetsk, Ukraine, on Jan. 7, 2023. (Diego Herrera Carcedo/Anadolu Agency via Getty Images)
"If the Russians are going to threaten to launch a weapon in the European theater, do we have sufficient kinds of weapons that they would believe that we would respond [with]?" Heinrichs questioned. "Are they really going to believe that we're going to launch an intercontinental ballistic missile at their missile sites if they launch a low yield nuclear weapon in Ukraine? No."
Heinrichs said that Russia has been "doggedly" focused on creating more advanced capabilities than the U.S. in terms of "nuclear delivery systems" for the last 15 years.
"When we think about nuclear modernization for ourselves, we're talking about maintaining our systems," she said. "Russians think about modernizing their nuclear weapons [by making] new ones."
RUSSIA'S WAR IN UKRAINE HITS ONE-YEAR MARK AS PUTIN DIGS IN, ZELENSKYY PUSHES VICTORY. WHAT'S NEXT?
But Russia's withdrawal from the treaty also points to an emerging threat that has become increasing evident following Putin's invasion of Ukraine – Russia's burgeoning ties with China.
Putin's decision to ditch the New START treaty coincided with a visit from China's top diplomat just days after Secretary of State Antony Blinken revealed that Beijing was considering providing lethal aid to Russia – a move that would not only escalate the war in Ukraine but would exacerbate already strained geopolitical relations between China and the West.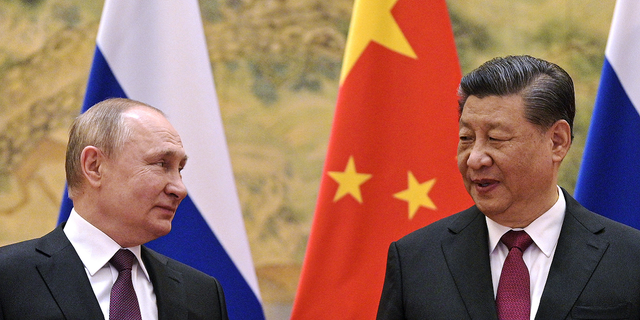 Chinese President Xi Jinping and Russian President Vladimir Putin meet in Beijing, China on Feb. 4, 2022. (Alexei Druzhinin, Sputnik, Kremlin Pool Photo via AP)
China has said it has no plans to provide Russia with arms, but security officials remain wary of the relationship.
"Everything is timed," Heinrichs said when asked about the significance of Putin's announcement. "Those two countries continue to move closer.
"We're back to the point where you have enemies that, no kidding, want to replace the United States as the preeminent power, and they're investing in nuclear weapons," she added.
Heinrichs pointed not only to the shared rhetoric that Putin and his Chinese counterpart President Xi Jinping have used in demonizing the U.S., but in China's expanding nuclear program.
SENIOR RUSSIAN OFFICIAL THREATENS POLISH BORDERS AS MOSCOW MOUNTS AGGRESSION AGAINST OTHER EUROPEAN NATIONS
The security expert said she could not speculate on nuclear cooperation between the two nations but highlighted that the Russia-China partnership has expanded because they share a common objective in removing the U.S. as top dog from the world order.
"From a U.S. defense perspective, we have to assume the worst," she said regarding nuclear security when it comes to both Russia and China.
Despite China's unchecked nuclear expansion, the U.S. and Russia still account for roughly 90% of world's nuclear arsenal, according to data provided by the Arms Control Association (ACA), with nearly 12,000 nuclear warheads in existence between the two.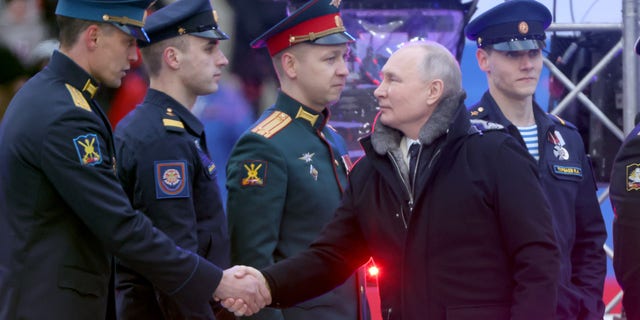 President Vladimir Putin greets members of the military during a concert in Luzhniki Stadium on Feb. 22, 2023, in Moscow, the same day he announced he was suspending Russian involvement in the New START treaty. (Contributor/Getty Images)
Under the original Strategic Arms Reduction Treaty (START) signed in 1991 by President George H. W. Bush and Soviet Union leader Mikhail Gorbachev, Washington and Moscow agreed to start clearing out their nuclear stockpiles – which reached their peak in 1985 when more than 70,000 warheads reportedly made up global inventories.
The State Department warned last month that Russia was not complying with the stipulations laid out under the New START treaty – which was renewed by Russia and the U.S. in February 2021 for another five years – by refusing to facilitate inspection activities and bilateral consultive meetings.
CLICK HERE TO GET THE FOX NEWS APP
It is unclear how Russia will proceed now that it is no longer adhering to the treaty that restricted either Washington or Moscow from deploying more than 1,550 nuclear warheads at a time on delivery systems like intercontinental ballistic missiles, submarine-launched ballistic missile or heavy bombers.
However, the nuclear security expert said she is not concerned that a nuclear war is looming. Instead, Heinrichs encouraged Americans to press their leaders on what is being done to ensure U.S. nuclear capabilities can adequately hold up against modern adversaries.
Caitlin McFall is a Reporter at Fox News Digital covering Politics, U.S. and World news.