EXCLUSIVE: More than half a dozen major GOP donors have endorsed Ronna McDaniel in her bid for a fourth term as chair of the Republican National Committee, Fox News has learned.
The major donors include Dave Kelsey, Melinda Hildebrand, Dr. James Reibel, Jeff Burns, Bobby Schostak, and Marianne and John Gibson.
Those donors, collectively, have contributed at least $14 million to the Republican Party since 2017, when McDaniel began her tenure as chair of the RNC.
"I would not be a max donor to the RNC without the confidence I have in Ronna McDaniel as chairwoman and outstanding fundraiser," Kelsey told Fox News. "My own experience is exemplar, Ronna actively reached out to me to grow my contributions, convincing me with meaningful conversations, updates and insights into her and her team's strategy and tactics."
RONNA MCDANIEL SLAMS HOUSE REPUBLICANS OVER SPEAKER VOTE: 'WE'RE DOING EXACTLY WHAT THE DEMOCRATS WANT'
Republican National Committee Chairman Ronna McDaniel has won the backing of several mega-donors.
(Allen J. Schaben / Los Angeles Times via Getty Images)
Kelsey said he "deeply" believes McDaniel "has proven to be an excellent steward of the funds invested in the RNC, making the right decisions needed for allocating resources to efforts with the best prospects."
"I strongly urge the members of the Republican National Committee to support Ronna for re-election," he said. "With Ronna at the helm, there is no doubt the RNC will have the resources necessary to win in 2024."
Schostak, who served as a former state party chair and a former campaign finance chair, told Fox News that raising money for the party takes "an incredible amount of patience and personal commitment to the donor."
"To raise funds at the level of Chairman McDaniel it takes a very determined work ethic," he said, adding that she has dedicated "significant time to build relationships with donors" so that they "gain confidence in the RNC."
TWITTER FILES: RNC DEMANDS FEC REOPEN INVESTIGATION INTO CENSORSHIP OF HUNTER BIDEN STORIES
"She has an incredible granular understanding of the electoral map, which gives the donors the confidence in her and her team's ability to spend their investment in the RNC strategically," Schostak said, adding that McDaniel is "the best person to lead the RNC" ahead of the 2024 presidential election cycle.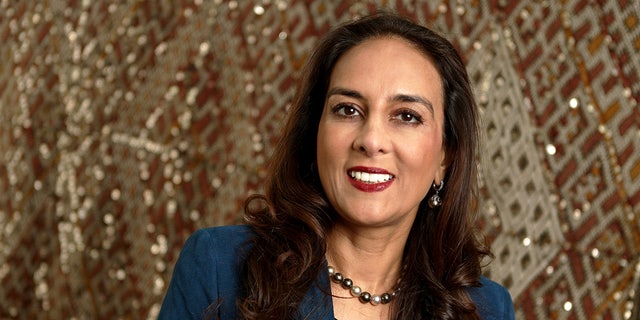 Attorney Harmeet Dhillon, California's national committeewoman for the Republican National Committee, is running against McDaniel to lead the RNC.
(Anda Chu/MediaNews Group/Bay Area News via Getty Images)
Reibel warned to Fox News that changing leadership at the RNC ahead of the 2024 presidential election "would not be prudent."
"Divisiveness is the last thing Republicans need as we approach the critical election in 2024," he said. "In order to ensure we have the resources necessary to compete in 2024, we need to keep Ronna McDaniel as our chairman."
During her tenure as RNC chair, McDaniel has raised $1.5 billion — the most raised by any party chair.
McDaniel was also endorsed by a number of former RNC finance chairs, including Todd Ricketts, Ray Washburne, and Ron Weiser.
She has already garnered endorsements from more than 100 members of the Republican National Committee — a number that would far exceed the simple majority of the 168 to secure her fourth two-year term as RNC chair.
RNC CHAIR RONNA MCDANIEL SAYS HER SUPPORT IS 'PRETTY SOLID' AS SHE FACES CHALLENGERS IN RE-ELECTION BID
"Just like the RNC, Chairwoman McDaniel's decision to run for re-election was member driven," Emma Vaughn, a spokesperson from Ronna McDaniel's re-elect, told Fox News.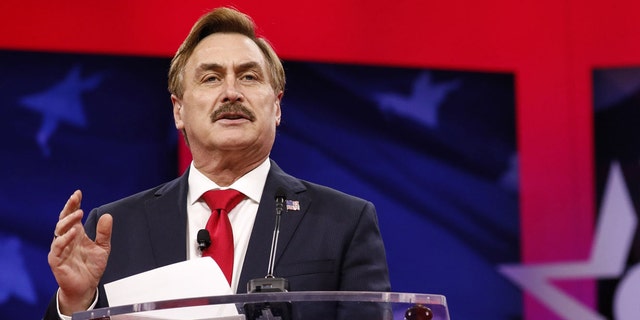 Mike Lindell, president and chief executive officer of My Pillow Inc., is also running to lead the RNC.
(Photographer: Aaron P. Bernstein/Bloomberg via Getty Images)
"Members of the 168 rallied around the chairwoman because of her unprecedented investments in the grassroots, election integrity, and minority communities — and for taking on Big Tech and the biased Commission on Presidential Debates," Vaughn said, adding that member support for McDaniel "has grown since her announcement."
Vaughn added that McDaniel "will continue speaking with each and every member about how the party can continue building upon our investments and make the necessary improvements to compete and win in 2024."
McDaniel is up against Harmeet Dhillon, who is an RNC committee member from California, the CEO of the Center for American Liberty and co-chair of the Republican National Lawyers Association. MyPillow CEO Mike Lindell has also announced a bid to serve as RNC chairman.
The RNC membership will choose the next chair in a secret ballot vote when the national party organization holds its winter meeting later this month in Southern California.
CLICK HERE TO GET THE FOX NEWS APP
The race for RNC chair comes after the 2022 midterm elections that gave the GOP a razor-thin majority in the House of Representatives. However, Republicans failed to win control of the Senate, despite months of campaigning and party officials predicting a "red wave" election.