close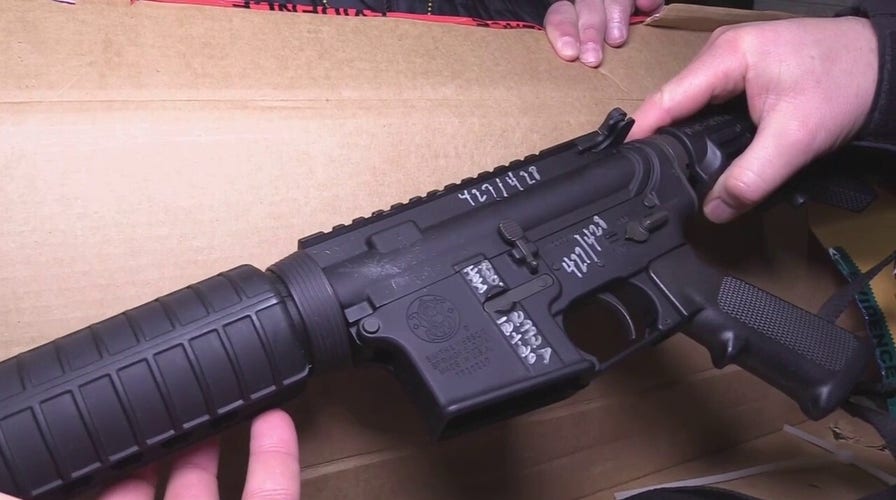 Video
Rittenhouse rifle destroyed by Wisconsin crime lab
The Wisconsin State Crime Lab has destroyed the rifle Kyle Rittenhouse used during an August 2020 protest in Kenosha, Wisconsin, following the police shooting of Jacob Blake, according to authorities.
The group of people behind the defense of Kyle Rittenhouse announced the formation of a nonprofit aimed at helping regular people they believe are unfairly facing attacks from "cancel culture."
"We aim to help everyday Americans being victimized for exercising their constitutional rights," Jillian Anderson, a board member of the newly formed Themis Alliance, told Fox News Digital. "Whether it's blatant censorship or the government being weaponized against people for simply speaking up against government policy, it's clear there's a coordinated assault on the First Amendment underway."
Anderson was one of a handful of people who stepped up in the defense of Rittenhouse, who as a 17-year-old was charged in the shooting of three men, two fatally, during the August 2020 unrest in Kenosha, Wisconsin. Rittenhouse benefited from a massive fundraising effort for his legal defense and was eventually acquited, but the fight did not come without obstacles, according to Themis.
Adam Waldeck, another Themis Alliance board member, told Fox News Digital that Rittenhouse was "kicked off at least a dozen online platforms just for trying to raise resources for Kyle's legal defense," calling the saga a shocking example of censorship that motivated him to get involved in standing up the new nonprofit.
KYLE RITTENHOUSE HIT WITH LAWSUIT FROM MAN HE SHOT DURING 2020 KENOSHA CLASH: 'LITTLE BIT OF A SHOCK'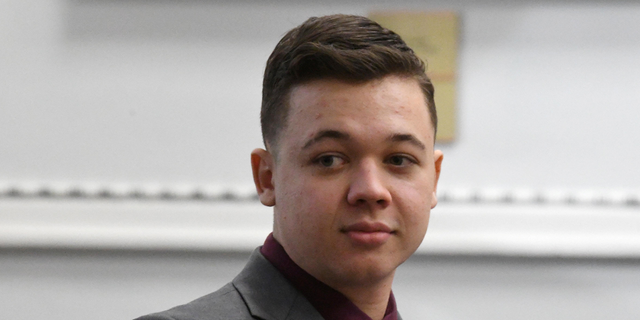 Kyle Rittenhouse enters the courtroom during his trial in Kenosha, Wisconsin, Nov. 9, 2021. (Mark Hertzberg/Pool via Reuters)
"It just shows how aggressive and censorious so many of our institutions have become," Waldeck said. "All too often it's only happening to people thought to hold certain opinions or represent certain values. It's deeply unfair and makes the pursuit of justice — which should be in the interest of every America — nearly impossible. I'm hopeful Themis Alliance can help to right this wrong so everyday Americans aren't crushed and drowned out by malicious actors."
In addition to the legal troubles Rittenhouse found himself in after the Kenosha unrest, Anderson noted that the teenager was also subject of relentless public and media attention, which drew her in to help him in the public relations battle.
"In my journey with Kyle Rittenhouse to gain media attention before his trial, the obstacles were daunting. Sharing his side of the story seemed nearly impossible as broadcasters and hosts shied away," Anderson said, noting that leaking a video of the incident to the media was the eventual catalyst to getting Rittenhouse's version of events to the public.
"Witnessing the media's immense power, I was personally driven to support Kyle and his shattered family, victims of relentless smears by mainstream media," Anderson said. "This experience led me to help create Themis Alliance, providing a voice and platform for those silenced by the woke mob and cancel culture. Together, we'll empower the voiceless to reclaim their narratives."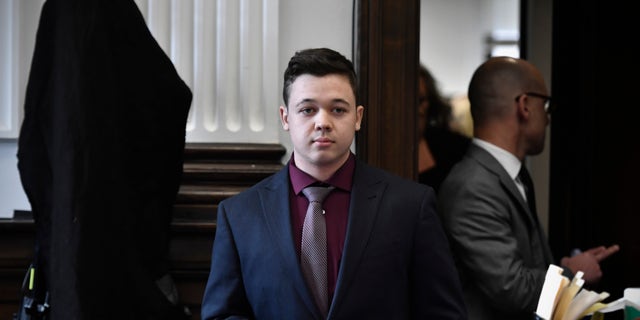 Kyle Rittenhouse was found not guilty on all counts at the Kenosha County Courthouse on Nov. 19, 2021. (Sean Krajacic/Pool)
KYLE RITTENHOUSE FOUND NOT GUILTY ON ALL COUNTS IN KENOSHA TRIAL
The Themis Alliance will work to combine both public relations and legal defense to assist those targeted by cancel culture, Anderson said, while also engaging in Equal Justice Education Campaigns through op-eds, events and social media aimed at informing the public on the importance of proving equal justice.
The organization was named after Themis, who in Greek mythology is the goddess of justice.
Citing more recent cases, such as U.S. Marine Corps veteran Daniel Penny, who was charged with second-degree manslaughter for his role in the choking death of Jordan Neely on a New York City subway, the group promises to seek "financial support to take on legal burdens, access to good lawyers and a voice to defend themselves."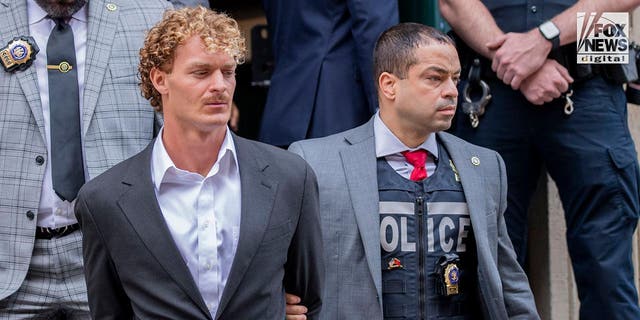 Daniel Penny was charged in connection with the death of subway rider Jordan Neely. (Julia Bonavita/Fox News Digital)
PROMINENT MARINE VETS DEFEND DANIEL PENNY AMID NYC CHOKEHOLD CONTROVERSY
Rittenhouse expressed support for the new nonprofit, telling Fox News Digital that the unrest in Kenosha was just the start of his battle.
"Thanks to God and the Second Amendment, I survived that night in Kenosha," Rittenhouse said. "But I didn't expect that mob to transform itself and keep coming at me. The media, nearly every tech platform, and very powerful people did everything possible to crush my ability to raise legal funds and get the real story out. We felt completely powerless. I'm really encouraged by the launch of the Themis Alliance because regular, everyday Americans need a battle-tested ally willing to stand up for the truth."
Anderson said the group will continue to support Rittenhouse as he faces ongoing civil cases and public relations battles, arguing that "big tech companies, government officials and activist media outlets are teaming up for public persecution campaigns aimed at everyday citizens."
CLICK HERE TO GET THE FOX NEWS APP
"To prevent their lives from being destroyed personally and professionally, they need help correcting false narratives and, in some cases, raising the funds for a legal defense," Anderson said. "That's why Themis Alliance was created."
Michael Lee is a writer at Fox News. Follow him on Twitter @UAMichaelLee