close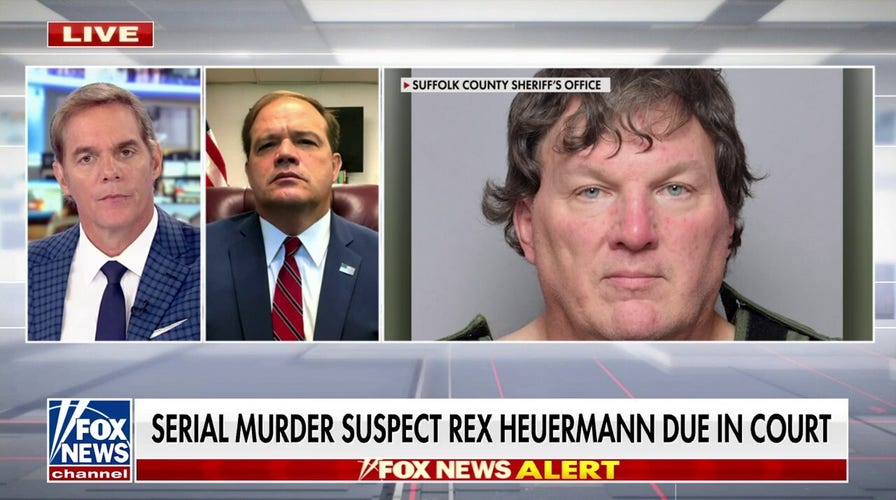 Video
Rex Heuermann to appear in court in Long Island serial killings case
Suffolk County District Attorney Ray Tierney joins 'America's Newsroom' to preview Gilgo Beach serial murders suspect Rex Heuermann's first court appearance.
Long Island serial killer suspect Rex Heuermann's two children are living in a "surreal, waking horror show," according to their attorney.
Heuermann, a Manhattan architect, is charged with killing three women – Amber Lynn Costello, 27, Melissa Barthelemy, 24, and Megan Waterman, 22 – whose remains were discovered in a wooded area near New York's Gilgo Beach on Long Island in 2010. He is also suspected in the 2010 murder of Maureen Brainard-Barnes, 25.
His two adult children, Victoria Heuermann, 26, and Christopher Sheridan, 33, are now dealing with the aftermath of their father's shocking arrest in connection with the string of murders.
"They're constantly… having to reevaluate what is happening to them, almost in real-time. Obviously, the deplorable conditions that their house was left in – torn apart from the floorboards to the shingles, basically, is their paramount concern," Vess Mitev of Mitev Law Firm told Fox News Digital. "[They're] trying to regain some basic sense of normalcy, which is completely impossible at this point. They're living in a surreal, waking horror show."
GILGO BEACH SUSPECT REX HEUERMANN SCOWLS IN COURT AS PROSECUTORS DETAIL 'VOLUMINOUS' EVIDENCE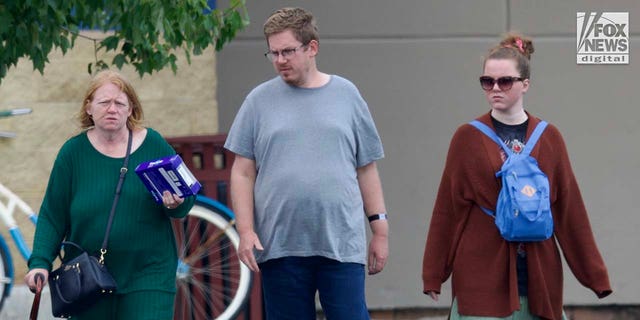 Asa Ellerup, her daughter Victoria Heuermann, and son Christopher Sheridan walk through a parking lot in Atlantic City, New Jersey, July 18, 2023. (Dario Alequin for Fox News Digital )
Mitev described Victoria and Christopher, who has developmental disabilities, as "bystanders who are caught up in this developing legal case of the century."
HOW 'UNTRACEABLE' BURNER PHONES HELPED POLICE BUST ALLEGED GILGO BEACH SERIAL KILLER
They hired legal representation because their role in their father's murder case "has yet to be determined," Mitev explained.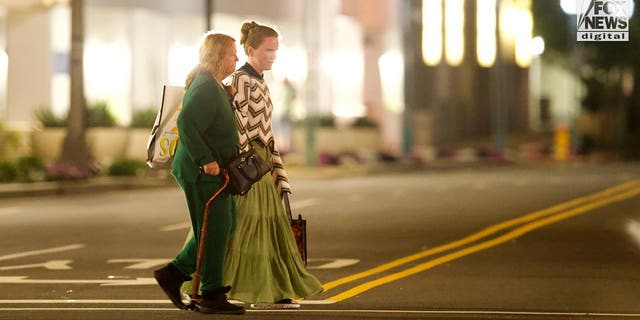 Rex Heuermann's two adult children are now dealing with the aftermath of their father's shocking arrest in connection with the string of murders. (Dario Alequin for Fox News Digital)
"Their rights and liberties have to be protected. And that investigation… is now heating up with the DA handing over troves of documents last week, and… the leads the DA may be pursuing, whatever they may be, at some point may intertwine… with the rights and remedies that my clients have and enjoy under the Constitution and under the laws of New York."
REX HEUERMANN'S WIFE PICTURED FOR FIRST TIME AS SHE FILES FOR DIVORCE FROM GILGO BEACH SERIAL SLAYING SUSPECT
The siblings are asking that their "privacy, which is completely eroded under the harsh glare of the spotlight," be "maintained and to whatever minimum degree it can be at this point," their attorney said.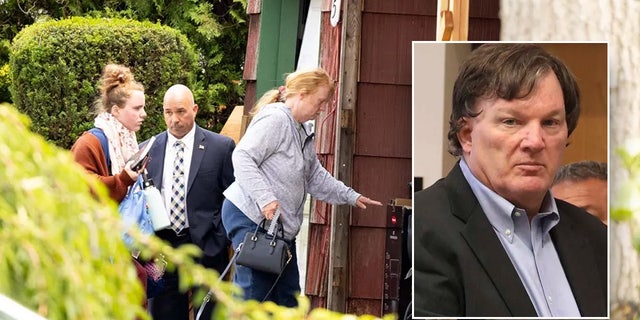 Accused Gilgo Bech serial killer Rex Heuermann in court Aug. 1, 2023, inset. His wife, Asa Ellerup, and daughter, Victoria Heuermann, return to their Massapequa home after investigators conducted a two-week search. (Mega for Fox News Digital/James Carbone/Newsday via AP, Pool)
A GoFundMe for Asa Ellerup, 59, to "start a new life" has raised more than $36,000 since last week. Ellerup filed for divorce last month after her husband's arrest.
Her attorney, Bob Macedonio, previously told Fox News Digital that "her and her children's lives have been completely turned upside-down."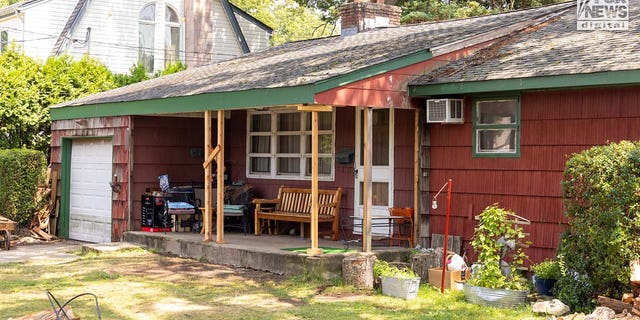 A general view of Rex Heuermann's house in Massapequa Park, New York, on July 26, 2023. Heuermann was arrested for the deaths of three women, with police executing search warrants at his home for over a week. (MEGA for Fox News Digital )
"They were home and the cops came in, and they were completely blindsided, and they told them what was going on," he said.
WATCH 'GRIM TIDE' ON FOX NATION
The suspected serial killer appeared in court for the first time last week, when Suffolk County Assistant District Attorney Santino Martino told the court that they would hand over eight terabytes of data by Sept. 27. The evidence includes 2,500 pages of documents, crime scene photos, autopsy reports and more than 100 hours of video surveillance, Martino said.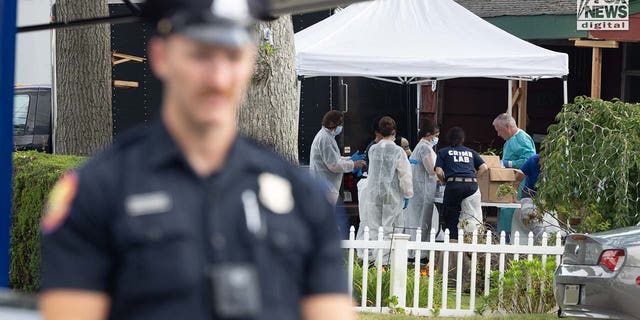 Authorities execute a search warrant of Rex Heuermann's home in Massapequa Park, New York, on July 18, 2023. (Mega for Fox News Digital)
Heuermann has pleaded not guilty to the murders, part of the four deaths dubbed the "Gilgo Four." He faces three counts of first-degree murder and three counts of second-degree murder in the slayings of Barthelemy, Waterman and Costello, all of whom were sex workers at the time of their deaths.
CLICK HERE TO GET THE FOX NEWS APP
The murders had remained unsolved for more than a decade before police announced Heuermann as a suspect last month. The suspect has not been tied to seven other victims whose remains were discovered near Gilgo Beach between 2010 and 2011.
Fox News' Michael Ruiz and Rebecca Rosenberg contributed to this report.
Audrey Conklin is a digital reporter for Fox News Digital and FOX Business. Email tips to [email protected] or on Twitter at @audpants.