Republicans believe President Joe Biden's handling of inflation, the crisis at the southern border and the national crime spike are just a few of the reasons his presidency deserves an "F," two years into his presidency.
Sen. John Barrasso, R-Wyo., said the president deserves an "F" grade for his first two years in office, citing the economy and border crisis as some of the many reasons he believes Biden has let down the American people.
"Halfway through President Biden's term in office, he deserves an 'F' for failing the American people. Wyoming families can't afford another two years of Joe Biden's failures," Barrasso said Friday, which marked two years since Biden was sworn into office on Jan. 20, 2021.
"For two years Joe Biden has waged a war on Wyoming and American energy," continued Barrasso. "He's driven inflation to a 40-year high and borrowed trillions of dollars to pay off his liberal base. President Biden caused the worst border crisis in history. As commander in chief, he embarrassed the nation with his deadly surrender to terrorists in Afghanistan. The American people want more American energy, lower inflation, a strong military, a secure border, and safe communities."
WHITE HOUSE PREVIEWS BIDEN RE-ELECTION MESSAGE ON TWO-YEAR ANNIVERSARY OF INAUGURATION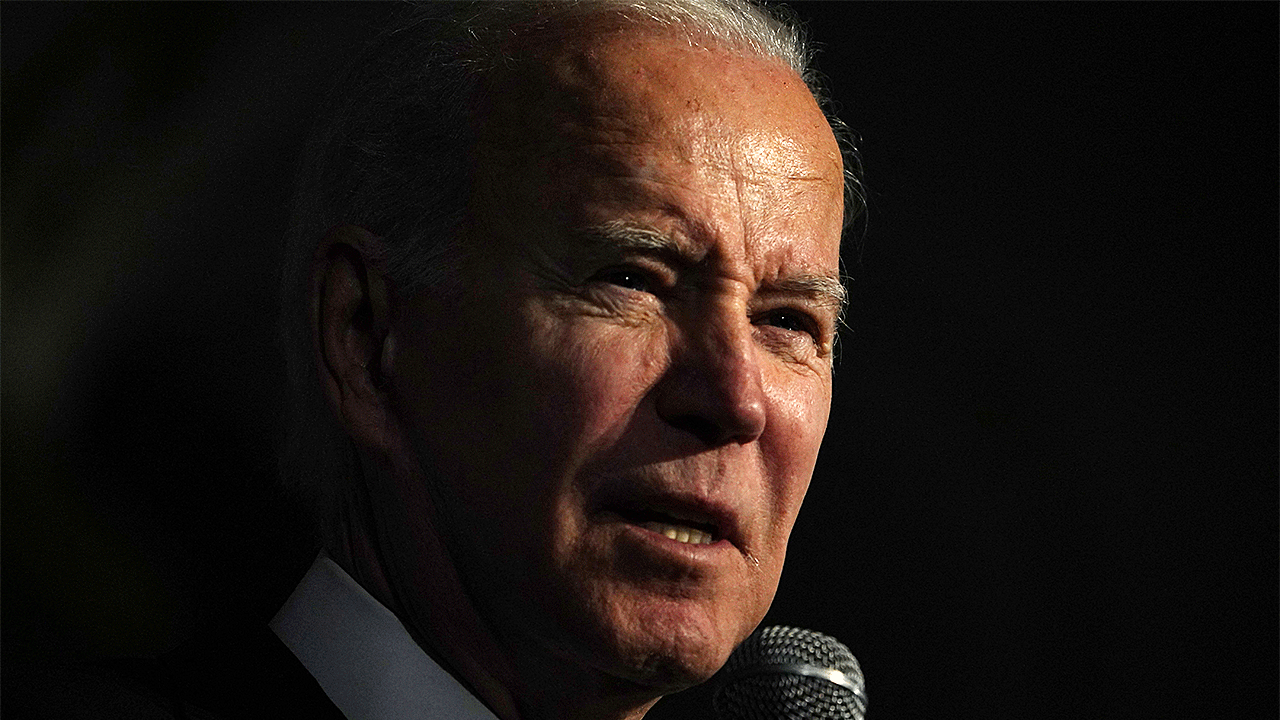 President Joe Biden was inaugurated on Jan. 20, 2021.
(Andrew Caballero)
"Senate Republicans will continue to fight for the American people's priorities every day. We will hold Joe Biden accountable for his failures. We will work to undo the historic damage Democrats have done in such a short time," the Republican senator continued.
Rep. Byron Donalds, R-Fla., also agreed with the president's failing grade, saying the Democrats' "'success' is America's failure."
BIDEN SAYS 'NO REGRETS' OVER CLASSIFIED DOCUMENT DISCOVERY HANDLING: 'NOTHING THERE'
"My evaluation of their performance is the same as last year, with a capital F. F for failure, flagrant, feeble, fruitless, and futile," Donalds told Fox News Digital in a statement.
"Under this administration, America is more divided, in debt, and in danger due to its reckless handling of the border, out-of-control spending, the dismantling of America's energy infrastructure, weaponization of our federal government, and constant division based on race and cultural movements. Their 'success' is America's failure, and House Republicans will now hold them accountable in the 118th Congress," continued Donalds.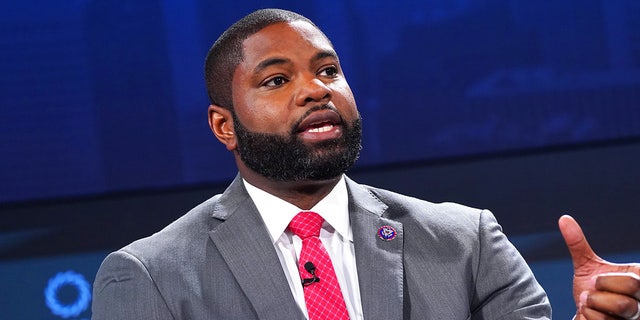 Congressman Byron Donalds said Biden deserves the grade of "a capital F."
(Leigh Vogel)
Agreeing with her fellow members of the GOP, Rep. Elise Stefanik, R-N.Y., shared with Fox News Digital that Biden's presidential record grants him an "F."
"Joe Biden has earned an F for his failed leadership. Due to two years of his failed policies, every American is paying more for almost everything, and his failure to enforce the law at our southern border is making this humanitarian and fentanyl crisis worse. This is Biden's state of crisis, but House Republicans in the new majority are committed to providing a critical check on this administration."
"Joe Biden has been in office for two years and all he has to show for it is an open border, rampant crime, and skyrocketing inflation," Senate Republicans tweeted on the two-year anniversary of Biden's inauguration.
Since Biden took office in 2021, inflation hit a 40-year-high of 9% in June and the economy entered into a technical recession, millions of illegal migrants passed through the southern border, the U.S. withdrew its troops from Afghanistan, and fentanyl overdoses became the leading cause of death among young adults, according to a U.S. government data analysis.
Despite the country facing major setbacks over the past two years, the White House sent out a "cheat sheet" to Democratic lawmakers and Biden allies Friday that touted two years of the president "delivering results."
The release comes amid rumors Biden is gearing up for another presidential run in 2024.
CLICK HERE TO GET THE FOX NEWS APP
The White House compared Biden's record to Republicans, whom they claimed "are creating chaos and proposing an extreme and divisive agenda."
Fox News' Chris Pandolfo and Audrey Conklin contributed to this report.