Furious Republican senators are demanding that President Biden secure the border instead of selling off the wall that was designed to protect it.
On Wednesday, more structural tubes — 30-foot panel hollow beams used vertically — weighing up to 4,793 pounds were sold on the auction site GovPlanet in Red Rock, Arizona. Several listings showed the materials were marked as "sold" ranging from $25,000 to $50,000.
Four more listings of the materials will be available on Sept. 6, starting at $1,000 each, the website indicates.
Sen. Roger Wicker, R-Miss., told Fox News Digital in a statement that it's "outrageous that the Biden administration continues to press on with these fire sales of border wall panels."
"They should be put to use securing our border and protecting our homeland, not going to the scrap heap," he said.
GOP LAWMAKERS RAIL AGAINST AUCTIONED-OFF BORDER WALL MATERIALS UNDER BIDEN: 'ABUSE OF TAXPAYER DOLLARS'
This view shows a part of the border wall. (Ashley Soriano / Fox News / File)
Republican committee members sent a letter to the secretary of defense last week to urge the immediate suspension of approximately $260 million worth of unused border wall materials being sold.
"By auctioning off these border wall materials that I have worked to put to use, President Biden is leaving our homeland vulnerable and looking the other way as he wastes taxpayer dollars," committee member Sen. Joni Ernst, R-Iowa, told Fox News Digital in a statement Thursday.
"As he ignores Republican oversight to secure the border, we're working to use these parts as intended. President Biden should finish the wall, not sell it," she said.
The sales come as Republicans want to restore Trump-era border security policies and finish building the wall through the Finish It Act, which would require the department to "use the construction materials to secure the southwest border as originally intended, or to transfer them to border states for that purpose."
BORDER WALL EMERGES AS FLASHPOINT BETWEEN GOP, BIDEN ADMIN AS MIGRANT NUMBERS RISE AGAIN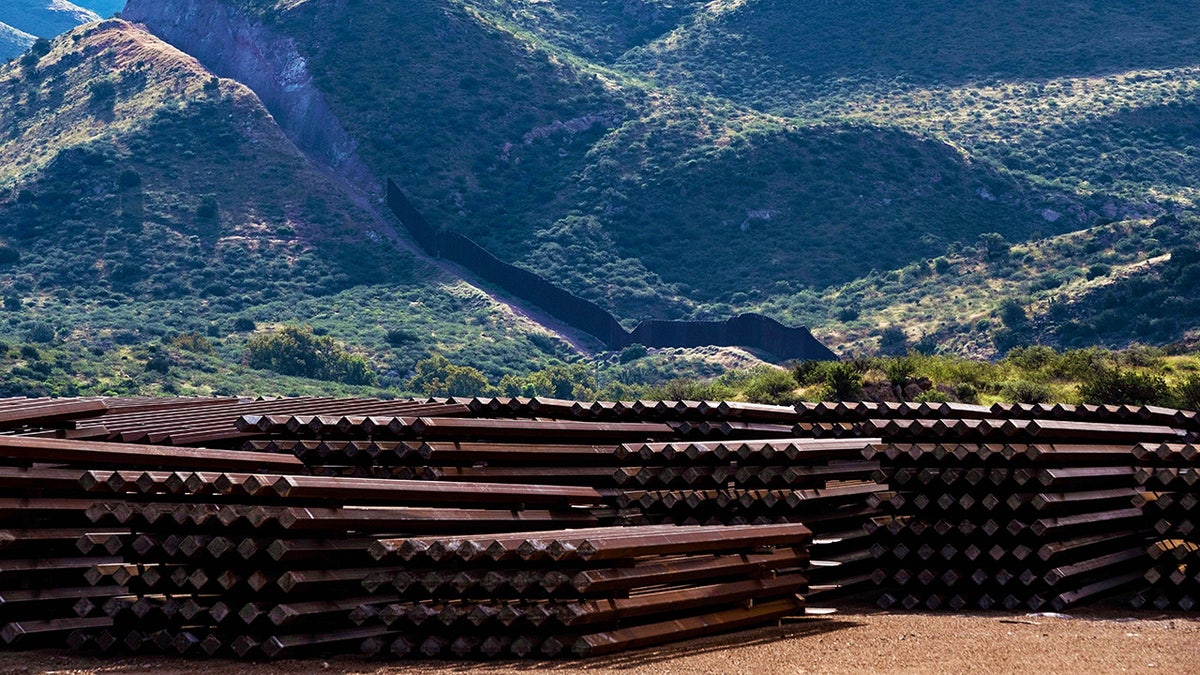 A pile of steel bollards used to build the U.S.-Mexico border wall are seen abandoned at Guadalupe Canyon, east of Douglas, Arizona, on Sept. 20, 2022. (Guillermo Arias / AFP via Getty Images)
The legislation, proposed by Sen. Ted Cruz, R-Texas, and sponsored by Ernst and Wicker, was included in the National Defense Authorization Act (NDAA) package that was passed in July with bipartisan support in the Senate.
When Congress returns from recess next week, it will have to contend with the House's version of the NDAA before a final version is passed and sent to the White House for approval.
It's unclear who is buying the materials and where they are being stored, but in a previous statement to Fox News Digital this month, the U.S. Army Corps of Engineers (USACE) said it "is disposing of the excess border wall materials in accordance with the Federal Acquisition Regulation."
US BORDER PATROL APPREHENDS MORE THAN 7K MIGRANTS WHO CROSSED SOUTHERN BORDER ILLEGALLY TUESDAY: SOURCES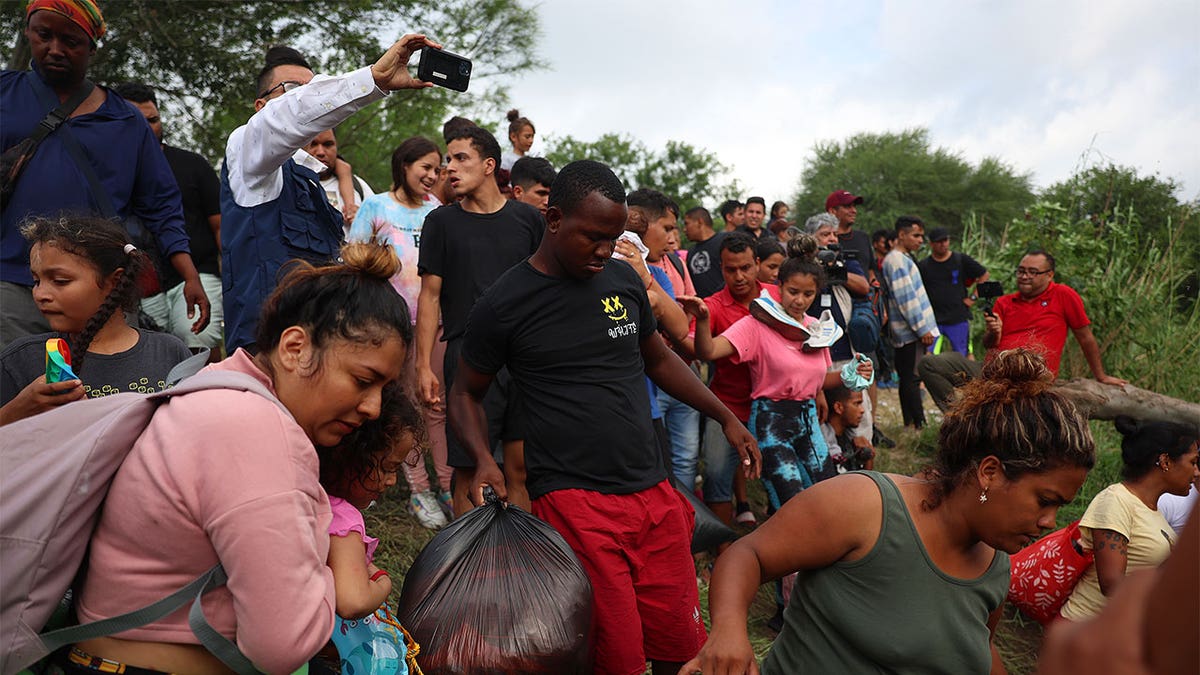 Meanwhile, illegal migrant crossings at the border are surging. Border patrol agents apprehended more than 7,000 migrants on Tuesday. (Joe Raedle / Getty Images / File)
"USACE has already transferred approximately $154 million worth of the roughly $260 million of bollard panels and other materials in accordance with standard excess property disposition procedures. USACE stands ready to implement a decision regarding disposition of the remaining materials," the statement reads.
Meanwhile, illegal migrant crossings at the border are surging. Border patrol agents apprehended more than 7,000 migrants on Tuesday.
U.S. Customs and Border Protection announced last week that there were 183,503 migrant encounters at the southern border in July, a lower figure compared to the same period last year but higher than June's 144,566 encounters.
Fox News' Bill Melugin contributed to this report.