A recently released tranche of archived Obama-era White House communications revealed that Hunter Biden's firm Rosemont Seneca exchanged more than 1,000 emails with his father then-Vice President Joe Biden's office.
The documents were released as part of a lawsuit filed by conservative law firm America First Legal, which requested a wide range of records from Biden's time as vice president during the Obama administration between 2009 and 2017. The latest tranche shows that the line between Hunter's private business dealings and his father's work was often blurred.
"These records provide even more evidence that no daylight existed between Hunter Biden's foreign business dealings and the Office of the Vice President during the Obama Administration," Gene Hamilton, the vice president and general counsel of America First Legal, said in a statement. "The evidence accumulating against the Biden family's malfeasance is staggering."
"We will continue to put the pieces of this puzzle together and expose the truth to the American people," he added.
NATIONAL ARCHIVES SAYS IT HAS 5,000 EMAILS POTENTIALLY LINKED TO ALLEGED BIDEN PSEUDONYMS: LAWSUIT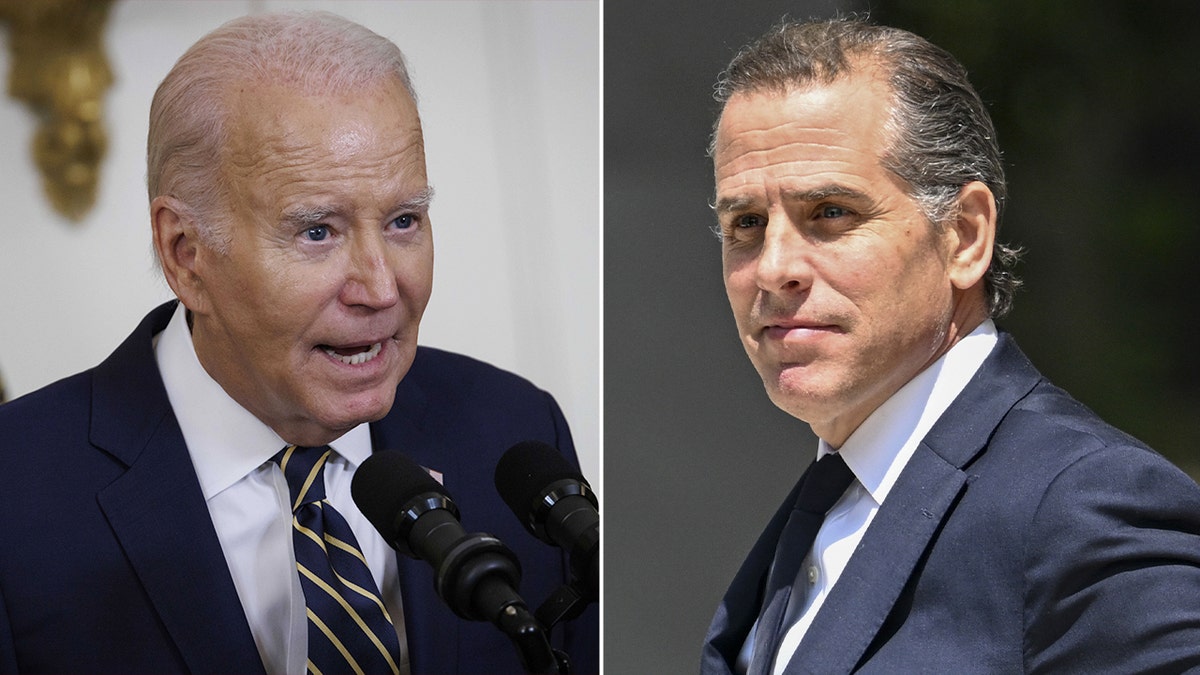 According to America First Legal, more than 1,000 emails were exchanged between Hunter Biden's firm and his father's White House office. (Fox News)
According to America First Legal, the emails reveal that Hunter had significant power within his father's office during the Obama administration. For example, he had the ability to direct correspondence, plan guest lists for state dinners and receptions and bring people into the White House at his discretion, the firm said.
America First Legal pointed to email exchanges showing Hunter's involvement and knowledge of scheduling plans for the January 2011 China state luncheon, the June 2011 arrival ceremony for Germany's chancellor, the March 2012 U.K. state dinner, the May 2013 Turkey state luncheon and the 2014 France state dinner.
FORMER UKRAINE PROSECUTOR MAKES EXPLOSIVE CLAIMS AGAINST JOE AND HUNTER BIDEN IN NEW INTERVIEW
In addition, Hunter regularly conferred with officials in the Office of the Vice President, and his business partners at Rosemont Seneca often planned White House tours and visits for guests.
The revelation that Hunter's private business activity appears to have crossed paths with his father's vice presidency comes after Biden has insisted on multiple occasions to have never had knowledge of his son's dealings.
"First of all, I have never discussed with my son or my brother or anyone else anything having to do with their business, period," Biden said in August 2019. "There wasn't any hint of scandal at all when we were there. It was the same kind of strict, strict rules. That's why I never talk with my son or my brother or anyone else, even distant family about their business interest, period."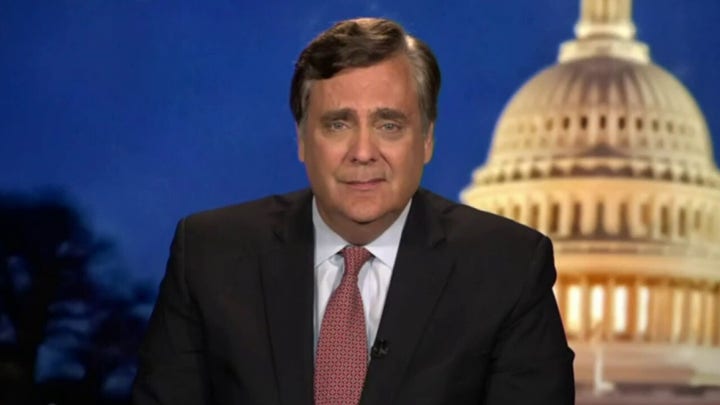 Video
"I have never spoken to my son about his overseas business dealings," Biden told Fox News White House reporter Peter Doocy a month later. "You should be looking at Trump. Trump's doing this because he knows I'll beat him like a drum. . . . Everybody's looked at it and said there's nothing there. Ask the right question."
And weeks later, he added: "I don't discuss business with my son."
HUNTER BIDEN-LINKED ACCOUNT RECEIVED $5 MILLION DAYS AFTER THREATENING MESSAGES: 'SITTING HERE WITH MY FATHER'
However, since Republicans took control of the House this year, they have opened a series of sprawling investigations looking into whether Biden had knowledge or assisted Hunter with business dealings during his time as vice president.
While the investigations have yet to produce clear evidence of a such connection, they have produced information that Republicans argue all but confirms that Biden had some involvement in his son's business.
In June, the House Ways and Means Committee released WhatsApp messages from 2017 — shared to the panel via IRS whistleblower Gary Shapley Jr., who oversaw the agency's probe into Hunter Biden — that showed Hunter Biden blasting business partner Henry Zhao for not fulfilling his "commitment" and said his father was with him.
Hunter Biden told a business partner he was "sitting here with my father" in 2017 before being wired millions of dollars days later. President Biden said he was never privy to his son's business activity. (AP Photo/Julio Cortez)
"I am sitting here with my father and we would like to understand why the commitment made has not been fulfilled. Tell the director that I would like to resolve this now before it gets out of hand, and now means tonight," Hunter wrote in a WhatsApp message to Zhao, the CEO of Beijing-based asset management firm Harvest Fund Management, on July 30, 2017, according to documents released by House Republicans.
Within 10 days of the messages, Chinese firm CEFC Infrastructure Investment wired $5.1 million to bank accounts linked Hunter.
CLICK HERE TO GET THE FOX NEWS APP
In addition, former Hunter business partner Devon Archer testified during a closed-door Oversight Committee interview in July that Hunter "called D.C." for help with Burisma, the Ukrainian energy firm whose board he served on until 2019.
"When Burisma's owner was facing pressure from the Ukrainian prosecutor investigating the company for corruption, Archer testified that Burisma executives asked Hunter to 'call D.C.' after a Burisma board meeting in Dubai," House Oversight Committee Chairman James Comer, R-Ky., said after Archer's testimony.
The White House and Hunter Biden's lawyer didn't immediately respond to requests for comment.