close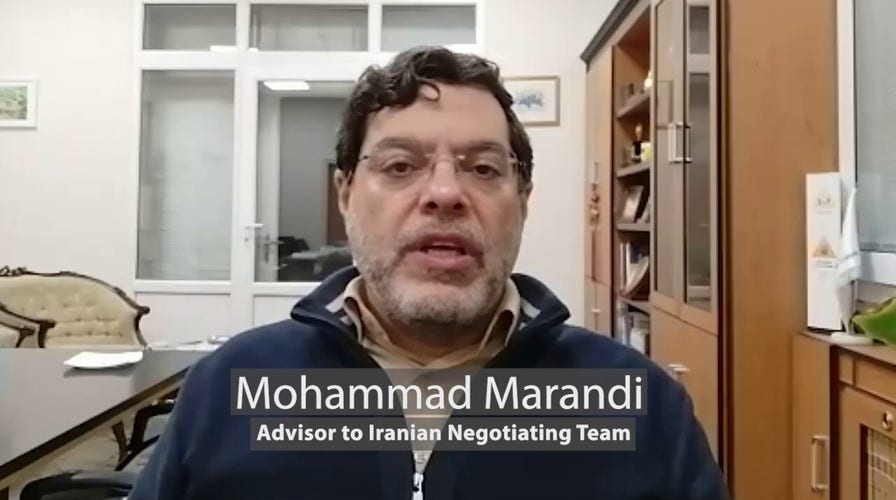 Video
Iran nuclear deal standoff
Fox News correspondent Amy Kellogg interviews a former State department official and an advisor to Iran's nuclear negotiating team on the latest news surrounding the JCPOA.
Former President Trump dumped the Iran nuclear deal in 2018 because he thought it was "horrible." President Biden tried to pick up the pieces, believing the broken accord was the best chance at keeping Tehran from building a nuclear weapon on the sly. Iran wanted back in for the sanctions relief that would come with a fresh accord.
There have been loads of meetings between the international parties involved to revive the Joint Comprehensive Plan of Action (JCPOA) over the last few years and the sides got very close to re-negotiating an agreement to keep Iran's nuclear program from spinning out of control. Then, finally, the momentum died. The deal has unofficially been declared dead. So what happened?
"I think basically Iran decided they weren't that interested in it," Mark Fitzpatrick, an associate fellow at the International Institute for Strategic Studies (IISS), tells Fox News. "Compromises were made that met their bottom lines and then they added new bottom lines."
Fitzpatrick said the U.S. had grudgingly accepted a final text and then Iran wanted guarantees that no future United States president could break the deal as Trump did, which, Fitzpatrick said, is something Biden would not have the power to do. Also, Fitzpatrick adds, Tehran wanted the United Nations' nuclear watchdog the IAEA to call off its investigation into Iran's past nuclear development work and agree not to start any new digging around. The U.S. would not and could not, Fitzpatrick says, agree to fetter the IAEA.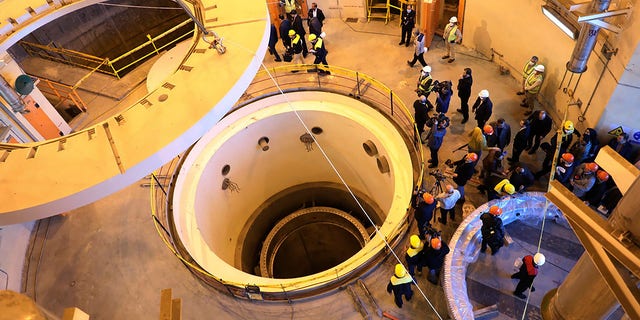 The Arak heavy water reactor's secondary circuit, as officials and media visit the site 150 miles southwest of Tehran, Iran, on Dec. 23, 2019.
(Atomic Energy Organization of Iran via AP, FILE)
REPORTER'S NOTEBOOK: THE AYATOLLAH'S OFF-RAMP?
Mohammad Marandi was an adviser to Iran's nuclear negotiating team. He believes the Europeans at the table thought Iran's demands were reasonable, but that U.S. politics again destroyed the deal.
"The problem," he tells Fox News from Tehran, "is that the White House didn't show political will before the midterm elections. They were afraid that the Republicans and their opponents would say that Biden has given away too many concessions to the Iranians and that Biden is weak and that would hurt them during elections… I don't even know if Biden is in charge in the White House," he said. "But whoever is needs to make a decision."
But that decision has been made. The White House has confirmed the president is not seeking to pursue progress on the deal anytime soon. Iran's brutal crackdown on protesters since September and its sale of drones to Russia for use in Ukraine seem to have put the final nail in the JCPOA's coffin. Even if Iran had dropped its final demands, Fitzpatrick believes, it would be too late.
"I don't think President Biden could have done a deal with a regime that was killing its own people and then soon after that was shown to have been sending drones to Russia that were killing Ukrainian civilians," Fitzpatrick said. "And there's a bunch of other stuff Iran was doing that just made it unpalatable to do a deal with them."
Marandi toes the Iranian government line that the protests are violent "riots" and disputes the widely reported death toll of more than 500, including dozens of children. His figures contradict what the White House and the West overall believe to be true, and he slams the United States for its criticism of the Iranian regime's crackdown.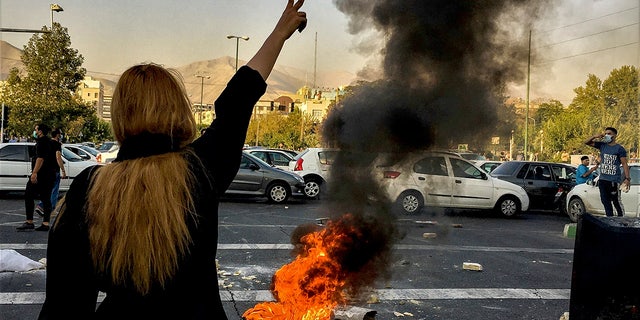 Iranians protest the death of 22-year-old Mahsa Amini after she was detained by the morality police, in Tehran, Oct. 1, 2022.
(AP Photo/Middle East Images, File)
IRAN SENTENCES THREE MORE PROTESTERS TO DEATH FOR 'WAGING WAR ON GOD' DESPITE GLOBAL CRITICISM
"Iranian internal affairs have nothing to do with the United States and the nuclear deal. And the negotiations for restarting the nuclear deal are not linked to any other issue, whether it's defense capabilities or regional politics or Iranian internal politics. And the United States, if it is concerned about police brutality, should look closer to home."
Fitzpatrick says there is no comparison, noting that the United States is publicly grappling with the issue of policy brutality, while Iran's situation is quite different. "It's not like the federal government (of the U.S.) is sending morality police to beat up women and then other police to beat up peaceful protesters. Iran has killed 71 children in its crackdown."
This gives a flavor for what must have gone on in those rooms in Vienna, where nuclear talks more often than not took place. Fitzpatrick says Iran's leaders, despite the talk of wanting sanctions relief, may, in the end, actually be quite happy where they are.
"I think one of the reasons Iran is not interested in the deal is because the Islamic Revolutionary Guard Corps, the IRGC, benefits from sanctions when the sanctions drive private businesses out," Fitzpatrick said. "The IRGC, as a state organization, can take over trade and they can impose their own tax, hidden or not. So what's in it for them to go back to a deal where they lose their trade and more avenues of power?"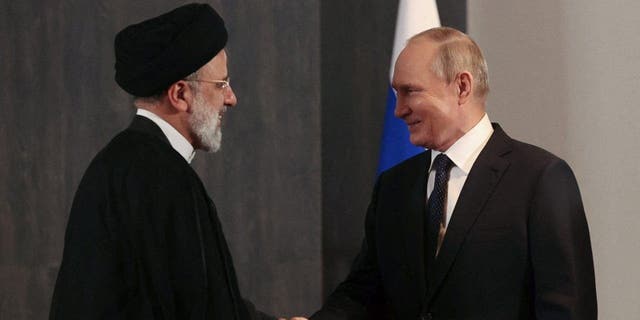 Russian President Vladimir Putin shakes hands with Iranian President Ebrahim Raisi during the Shanghai Cooperation Organization summit in Samarkand, Uzbekistan, on Sept. 15, 2022.
(Sputnik/Alexandr Demyanchuk/Pool via Reuters)
CLICK HERE TO GET THE FOX NEWS APP
Fitzpatrick thinks the JCPOA, while not perfect, was a good deal and contained Iran's nuclear program, buying some time until perhaps a better solution could be found. Buying time, he says, is also policy. Marandi, at least on the face of it, also seems to believe that a deal is worth doing.
But as that looks unlikely, Iran's partners in the deal are at a crossroads where there is no tangible or effective Iran policy other than deterrence by the ominous warning that "all options are on the table" to keep Iran from one day building a bomb. But, Fitzpatrick concludes, above all it is important that diplomacy in this story dies last, even if the JCPOA has flatlined.
Amy Kellogg currently serves as a correspondent based in Milan. She joined FOX News Channel (FNC) in 1999 as a Moscow-based correspondent. Follow her on Twitter: @amykelloggfox