close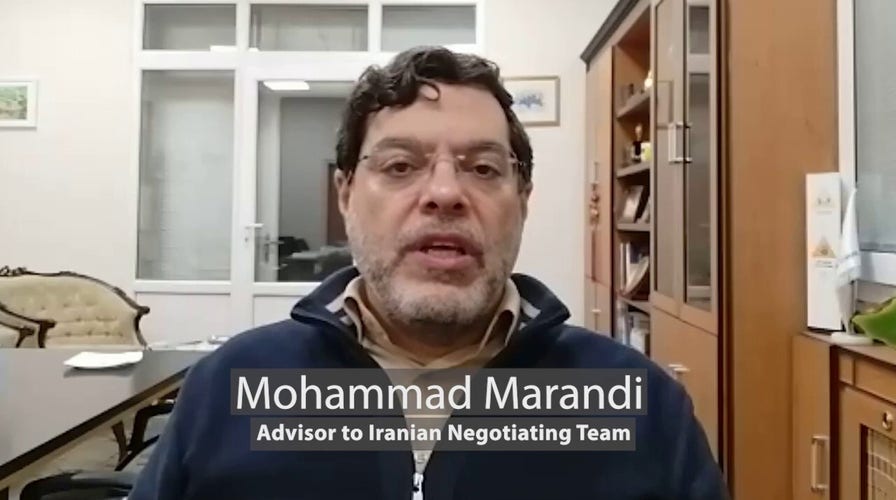 Video
Iran nuclear deal standoff
Fox News correspondent Amy Kellogg interviews a former State department official and an advisor to Iran's nuclear negotiating team on the latest news surrounding the JCPOA.
With Iran rocked by nearly five months of protests, reports are emerging of the country's security forces deliberately shooting at the eyes of demonstrators, particularly young women.
In a report released Friday, the Norway-based Iran Human Rights group said Friday that Iranian security forces are shooting protesters in the head and face, leading to many being blinded.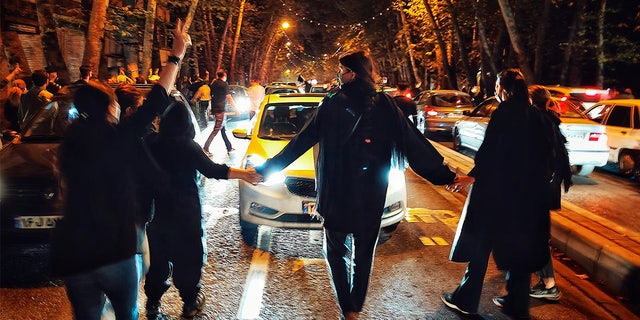 Women protest the death of 22-year-old woman Mahsa Amini who was detained by the morality police, in Tehran, Saturday, Oct. 1, 2022.
(AP Photo/Middle East Images, File)
Initial data compiled by the human rights group indicates that a disproportionate number of protesters being targeted and sustaining such wounds are young women.
"Exposing the magnitude of the crimes and documenting evidence are crucial steps towards justice that require all citizens' cooperation," IHR director Mahmood Amiry Moghaddam said. "Islamic Republic leader, Ali Khamenei and the repressive forces under his command must know that they will be held accountable for all their crimes."
AWARD-WINNING IRANIAN DIRECTOR RELEASED ON BAIL 2 DAYS AFTER STARTING A HUNGER STRIKE
The youngest person wounded, according to IHR, is a 6-year-old named Bonita Kiani Falavarjani. IHR said the girl was shot and blinded in one eye while standing on her grandfather's balcony in Isfahan.
The organization has shared photos of protesters who have been injured in eyes. It called on the United Nations Human Rights Council to investigate their cases.
Iran's supreme leader on Sunday reportedly ordered an amnesty or reduction in prison sentences for "tens of thousands" of people detained amid nationwide anti-government protests shaking the country, acknowledging for the first time the scale of the crackdown.
REPORTER'S NOTEBOOK: DOES THE NEAR DEATH OF THE IRAN NUCLEAR DEAL MEAN THE END OF DIPLOMACY?
The decree by Ayatollah Ali Khamenei comes as authorities have yet to say how many people they detained in the demonstrations. State media also published a list of caveats over the order that would disqualify those with ties abroad or facing spying charges — allegations which have been met with wide international criticism.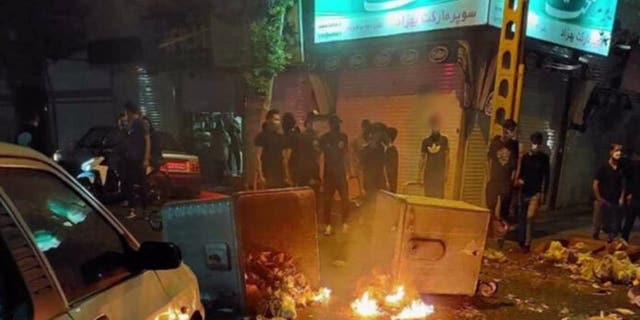 Protesters gather around burning rubble in the streets of Iran. 
(NCRI)
Authorities also did not name any of those who had been pardoned or seen shorter sentences. Instead, state television continued to refer to the demonstrations as being a "foreign-backed riot," rather than homegrown anger over the September death of Masha Amini, an Iranian-Kurdish woman detained by the country's morality police. Anger also has been spreading over the collapse of the Iranian rial against the U.S. dollar, as well as Tehran arming Russia with bomb-carrying drones in its war on Ukraine.
CLICK HERE TO GET THE FOX NEWS APP
More than 19,600 people have been arrested during the protests, according to Human Rights Activists in Iran, a group that's been tracking the crackdown. At least 527 people have been killed as authorities violently suppressed demonstrations, the group said. Iran hasn't offered a death toll for months. It has already executed at least four people detained amid the protests after internationally criticized trials.
The Associated Press contributed to this report.
Bradford Betz is a Fox News Digital breaking reporter covering crime, political issues, and much more.