Rep. Nancy Mace, R-S.C., filed a bill Wednesday that would require Transportation Secretary Pete Buttigieg and his staff to fly commercial until a Southwest Airlines debacle and a Federal Aviation Administration computer glitch that caused thousands of flight cancelations Wednesday were fully investigated and resolved.
The bill, Commercial Cabins for Cabinet Members, "would require the Secretary of Transportation to only fly commercial, just like every other American, until the FAA reauthorization is completed," Mace said in a statement announcing the bill. "This should provide enough time to investigate Southwest and the FAA."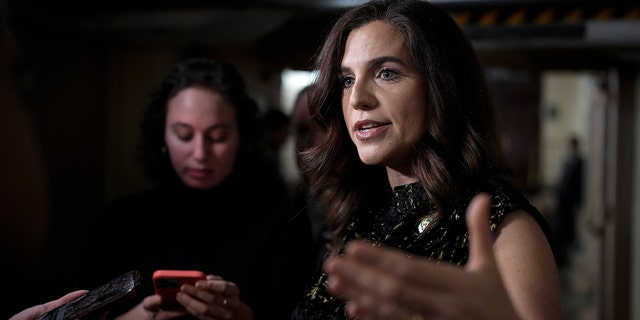 FILE: Rep. Nancy Mace (R-SC) speaks to reporters following a closed-door GOP caucus meeting at the U.S. Capitol January 10, 2023 in Washington, DC. 
(Drew Angerer/Getty Images)
Mace, who is a Republican member of the House Committee on Transportation and Infrastructure, castigated Buttigieg for having flown "approximately 20 times" in the past six months.
"So, until the issues with Southwest and the FAA are investigated and resolved, he and his staff, should be required to fly commercial just live every other American," she said.
FAA HAS OPERATED WITHOUT A SENATE-CONFIRMED DIRECTOR FOR NEARLY A YEAR
FOX Business has reached out to the Department of Transportation for comment.
Thousands of flights were canceled or delayed Wednesday after a computer that generates alerts called NOTAMS – or Notice to Air Missions – to pilots broke down. The breakdown has revealed how much American air travel depends on an antiquated computer system.
"There was a systems issue overnight that led to a ground stop because of the way safety information was moving through the system," Buttigieg told a news conference. Although the problem was soon fixed, he warned that travelers could expect to see some effects "rippling through the system."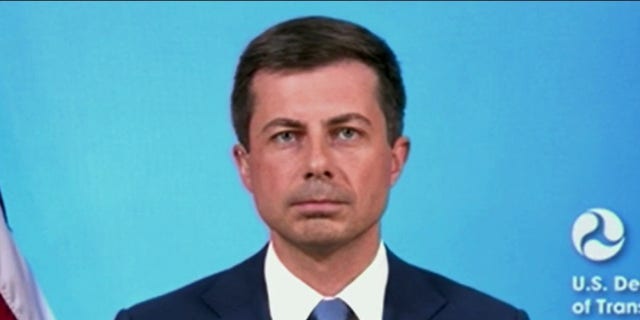 Transportation Secretary Pete Buttigieg shares the Biden administration's response to Hurricane Ian.
(Fox News)
Buttigieg said his agency would now try to learn why the NOTAM system went down.
Wednesday proved merely the latest headache for travelers in the U.S. who faced weather-related flight cancelations over the holidays and a broad breakdown at Southwest Airlines.
CLICK HERE TO GET THE FOX NEWS APP
Passengers also ran into long lines, lost baggage, and cancelations and delays over the summer as travel demand roared back from the COVID-19 pandemic and ran into staffing cutbacks at airports and airlines in the U.S. and Europe.
The Associated Press contributed to this report.