close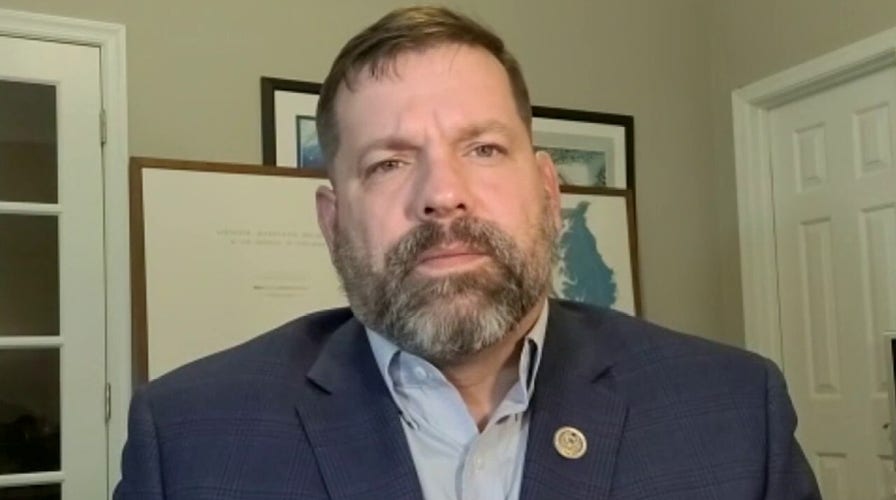 Video
Former congressman hosts documentary spotlighting religious persecution
Tom Garrett details plight of minority groups through documentary series called "Exile."
The International Religious Freedom (IRF) Summit officially starts Tuesday in Washington, D.C. The event will have a range of discussions to increase public awareness and political strength for the international religious freedom movement.
The summit kicked off its pre-event activities with Congressional Advocacy Day to bring together lawmakers, ambassadors and survivors of persecution on Monday.
Advocates held more than 200 hundred meetings on Capitol Hill with both Republican and Democrat lawmakers, representing a various range of faith communities.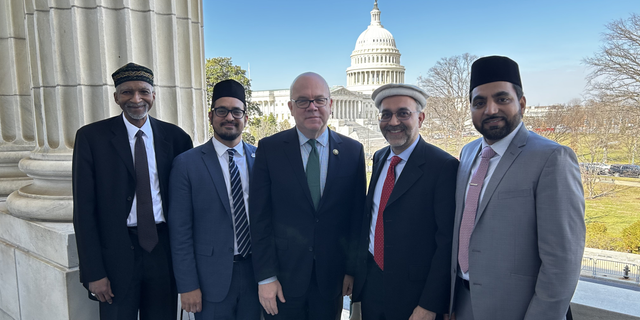 Rep. Jim McGovern, D-Massachusetts, center, meets with IRF advocates. (IRF Summit)
"We were tapping into the very best of what America has to offer … undeniable religious freedom for everyone, everywhere. We've seen that the U.S. has led in many respects on this in the human rights arms of both the Senate and the House in a bipartisan way," Congressional Advocacy Day Co-chair Amjad Khan told Fox Digital.
FORMER NBA STAR CALLS OUT PERSECUTION AT RELIGIOUS FREEDOM SUMMIT
Rep. Michael McCaul, R-Texas, says he was proud that last year Congress reauthorized the United States Commission on International Religious Freedom to continue to shine a light on persecution around the world.
The commission was created in 1998 under the International Religious Freedom Act to independently assess and confront threats to religious freedom.
Sen. Amy Klobuchar, D-Minn., meets with IRF advocates. (IRF Summit)
The Foreign Affairs Committee chairman is an honorary House congressional co-chair for the summit and told Fox News Digital, "Pope Francis said it best when he said, 'Religious freedom is a fundamental human right.' Unfortunately, religious freedoms are increasingly under assault around the world."
According to a Pew Research Center report, Christianity followed by Islam and Judaism are the three most restricted (persecuted) faiths.
CHRISTIAN PERSECUTION RISING AROUND THE WORLD AMID JIHADISM, TOTALITARIANISM: REPORT
Khan says Congress can do more for religious freedoms by shining a spotlight on prisoners of conscience.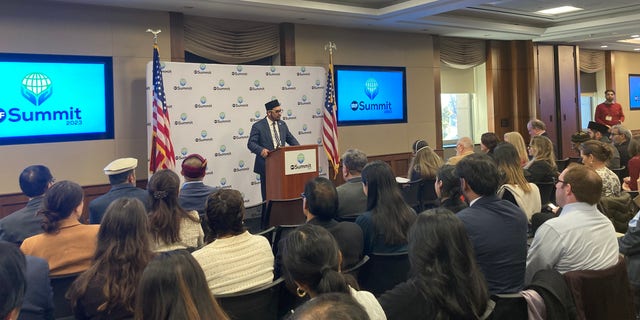 Co-chair of Congressional Advocacy Day Amjad Khan speaks at the Capitol Visitor Center leading up to the International Religious Freedom Summit. (IRF Summit)
"I don't think that the House has adopted any prisoners of conscience [legislation] yet in the new session. That's not right. We have so many prisoners of conscience who are suffering right now in jail just for believing in their faith. People need to know their stories, share their stories, because that's how we can be an advocate for them," he added.
DOZENS OF CHRISTIAN GRAVES TOPPLED, DEFACED IN HISTORIC JERUSALEM CEMETERY: 'CLEAR HATE CRIME'
More than 1,000 religious freedom advocates are expected to meet Tuesday in Washington, D.C., for the start of the International Religious Freedom Summit.