Teresa Giudice said she "can't relate" to fellow "Real Housewives" alum Jen Shah after she was sentenced to 6.5 years in prison for fraud last week.
Giudice, who was on "The Real Housewives of New Jersey," served less than a year in jail starting in 2014 for fraud connected to her then-husband's bankruptcy fraud. Her now ex was sentenced to 41 months and deported to Italy after he served his time.
"I wouldn't steal anybody's money," Giudice said of Shah on her "Namaste B$tches" podcast. "I would never do that, like that's so bad. I signed papers, but I would never steal anybody's money."
Giudice has maintained she knew nothing about her then-husband's business dealings at the time.
JEN SHAH: TERESA GUIDICE'S LAWYER REVEALS HER 'BIGGEST CHALLENGE' AFTER SENTENCING, GIVES REALITY STAR ADVICE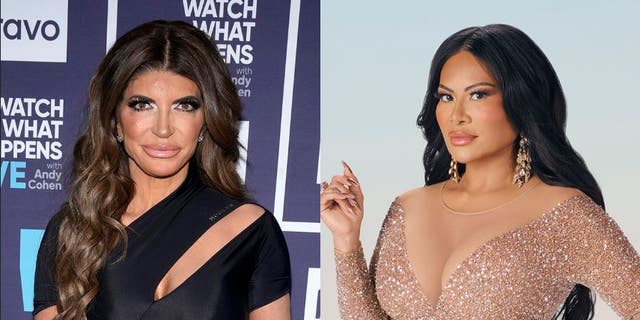 Teresa Giudice, left, said she can't relate to Jen Shah's 6.5-year prison sentencing. 
(Photo by: Charles Sykes/Bravo via Getty Images/Chris Haston/Bravo via Getty Images)
CLICK HERE TO SIGN UP FOR THE ENTERTAINMENT NEWSLETTER
Shah, who was on "The Real Housewives of Salt Lake City," was sentenced last Friday for her part in a telemarketing scheme that targeted the elderly.
She pleaded guilty to committing wire fraud.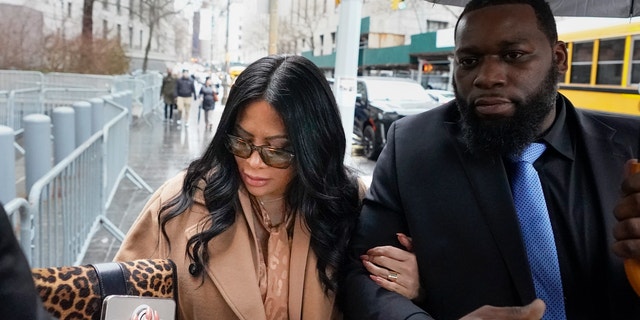 Jen Shah arrives to federal court in New York, Friday, Jan. 6, 2023. 
(AP/Seth Wenig)
She has to forfeit $6.5 million, pay more than $6.6 million in restitution and was ordered to report to prison by Feb. 17.
"I know my kids know that I didn't do anything," Giudice continued on her podcast, "but when you're stealing [from] people and the kids can … be like, 'Mama, why'd you do this?' It's like what do you say to your kids to that? I can't relate to that cause like I would never do something like that."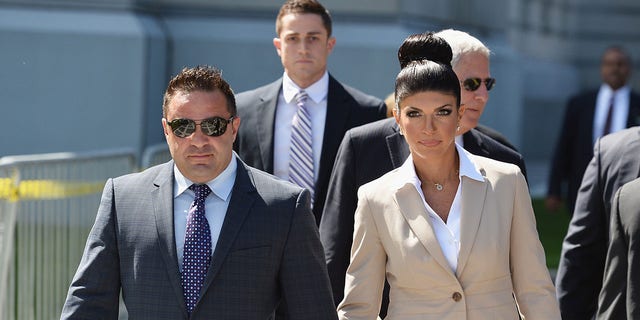 Teresa Giudice leaving court in 2013 with her then-husband Giuseppe "Joe" Giudice. 
(Photo by Mike Coppola/Getty Images)
After co-host Melissa Pfeister said that she heard Shah cried and apologized in the courtroom, Giudice said, "When I got sentenced I didn't even cry because I knew in my heart I didn't do anything. I thought I was not going to jail."
CLICK HERE TO GET THE FOX NEWS APP
A rep for Shah didn't immediately return Fox News Digital's request for comment.
Fox News' Janelle Ash and Larry Fink contributed to this report.