close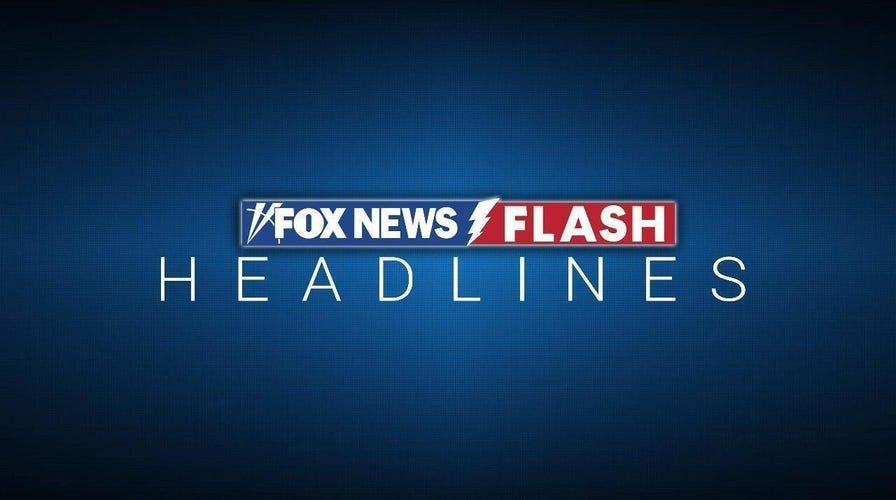 Video
Fox News Flash top headlines for August 29
Fox News Flash top headlines are here. Check out what's clicking on Foxnews.com.
Russian President Vladimir Putin will not be attending the funeral for the recently deceased Yevgeny Prigozhin.
The Kremlin made the announcement following reports that the Wagner Group mercenary leader is expected to be buried this week.
Prigozhin's funeral could be as early as Tuesday, though Kremlin spokesman Dmitry Peskov told reporters the Russian government was unable to comment on a private funeral.
TURKISH PRESIDENT TAYYIP ERDOGAN PLANS TO VISIT RUSSIA TO VISIT RUSSIA TO DISCUSS COLLAPSED UKRAINIAN GRAIN DEAL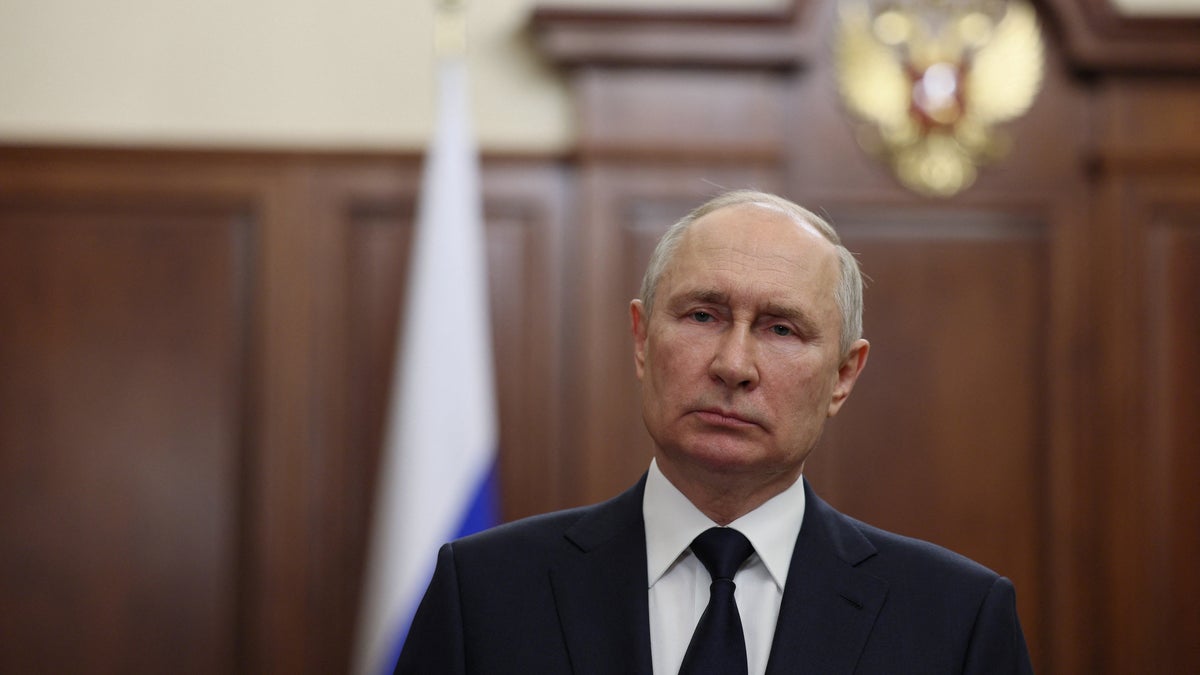 Russian President Vladimir Putin gives a televised address in Moscow. (REUTERS)
Russian news outlet Fontanka reported that Prigozhin is expected to be laid to rest at Serafimovskoye cemetery in St. Petersburg.
The ceremony and burial are reportedly being arranged by family.
Prigozhin, self-proclaimed founder and leader of the mercenary Wagner Group, was reportedly aboard a destroyed plane crash in Russia just two months after he marched his troops toward Moscow.
NOTORIOUS RUSSIAN INTELLIGENCE CHIEF TAPPED TO REPLACE PRIGOZHIN IN WAGNER'S AFRICA OPERATIONS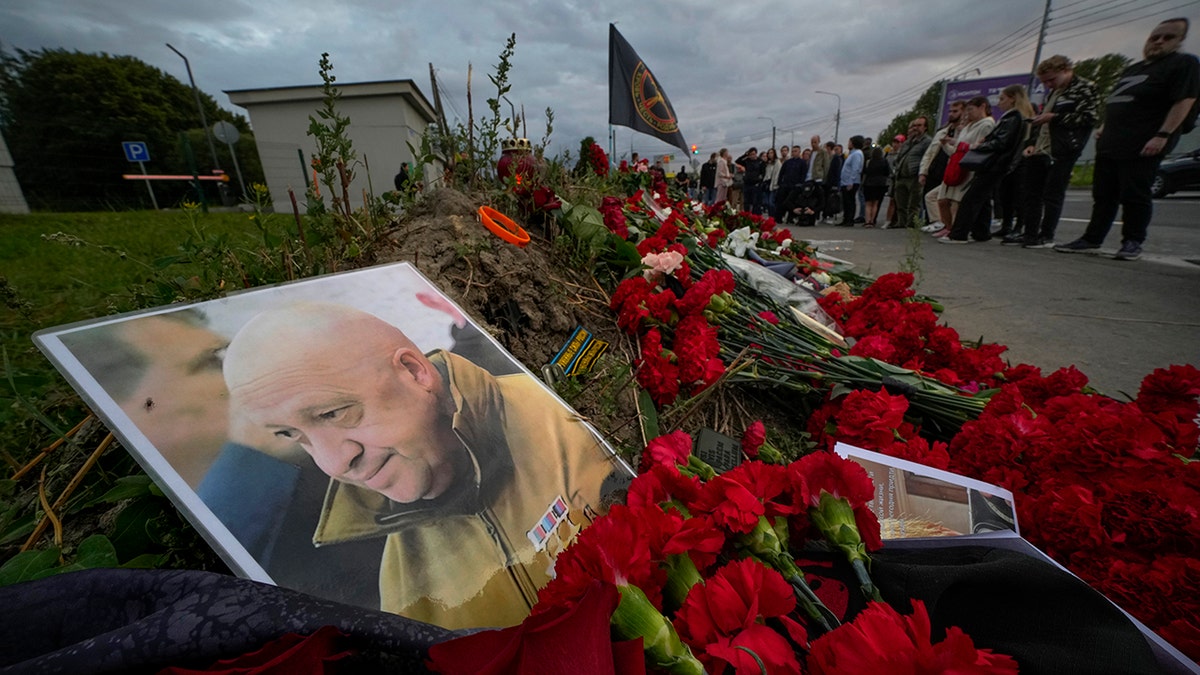 A portrait of the owner of private military company Wagner Group Yevgeny Prigozhin lays at an informal memorial next to the former "PMC Wagner Centre" in St. Petersburg, Russia. The country's civil aviation agency says mercenary leader Yevgeny Prigozhin was aboard a plane that crashed north of Moscow. (AP Photo/Dmitri Lovetsky)
The business jet was traveling from the Russian capital to St. Petersburg went it went down in the Tver region, according to the TASS news agency.
Putin previously made cryptic remarks regarding the plane disaster that killed Prigozhin and other high-ranking leaders of the Russian mercenary force Wagner Group.
"I would want to note that these people made a significant contribution to our common cause of fighting the neo-Nazi regime in Ukraine. We remember this, we know it, and we will not forget it," Putin said in praise of Wagner forces' initial support invading Ukraine.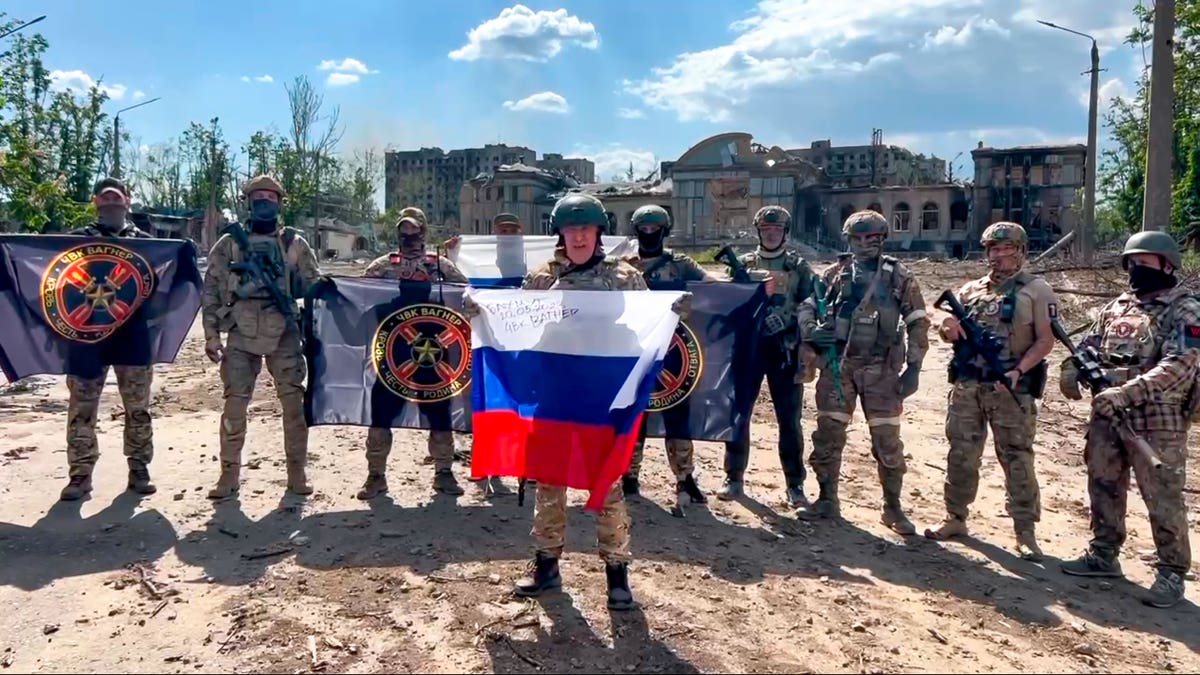 In this handout photo taken from video and released by Prigozhin Press Service, Yevgeny Prigozhin, the head of the Wagner Group military company speaks holding a Russian national flag in front of his soldiers in Bakhmut, Ukraine. (Prigozhin Press Service via AP)
CLICK HERE TO GET THE FOX NEWS APP
"I knew Prigozhin for a very long time, since the early 1990s. He was a man with a complex destiny, and he made serious mistakes in life," the Russian president continued. "He achieved the results he needed both for himself and, when I asked him, for the common cause, as in these last months. He was a talented person, a talented businessman."
Without acknowledging international speculation that the Russian government was involved in the mercenary leader's death, Putin gave assurance an investigation was underway.
Timothy Nerozzi is a writer for Fox News Digital. You can follow him on Twitter @timothynerozzi and can email him at [email protected]