close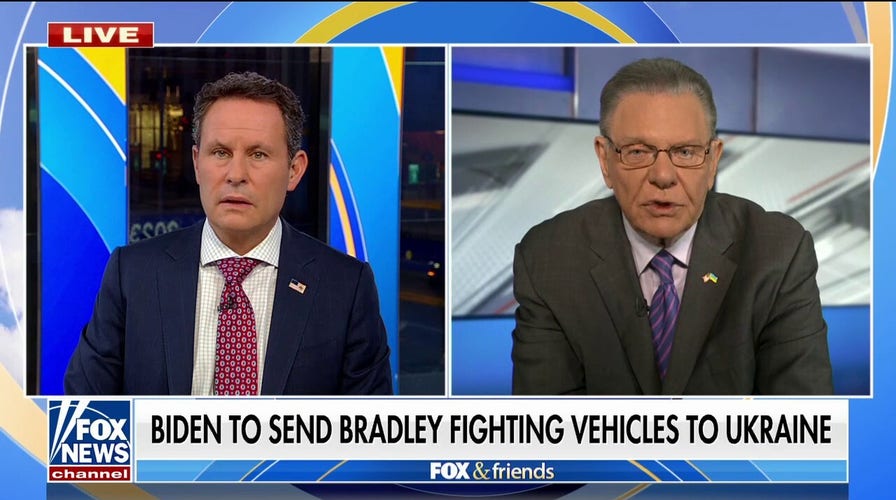 Video
Gen. Jack Keane applauds Zelenskyy for doubts on Russia's ceasefire: 'It's a ploy'
Fox News senior strategic analyst Gen. Jack Keane on the ceasefire between Russia and Ukraine.
Russian President Vladimir Putin demoted the commander leading his troops in Ukraine to a deputy role after serving in the top job for only three months, Russia's defense ministry said Wednesday.
Gen. Valery Gerasimov will take over for Sergei Surovikin after the former commander was handed sole charge over the brutal campaign in October – a move Moscow said is an attempt to diversify roles and increase lines of communication.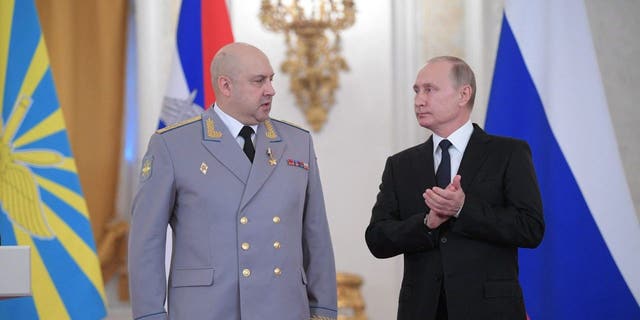 In this picture taken on Dec. 28, 2017, Russian President Vladimir Putin presents an award to Colonel General Sergei Surovikin, the commander of Russian troops in Syria, during a ceremony to bestow state awards on military personnel who fought in Syria, at the Kremlin in Moscow. 
(ALEXEY DRUZHININ/SPUTNIK/AFP via Getty Images)
US TO START TRAINING UKRAINIANS ON PATRIOT SYSTEM ON US SOIL NEXT WEEK
Surovikin will now serve alongside Army Gen. Oleg Salyukov and Col. Gen. Alexey Kim as deputies in a new "joint group" that will work on organizing "closer cooperation between the types and branches of the armed forces," Ukrainian news outlet Pravda said.
The news followed directives issued by Putin in December when he called on his top brass to coordinate more closely with regional heads in occupied areas of Ukraine to better outfit troops and provide specific needs based on those lines of communication.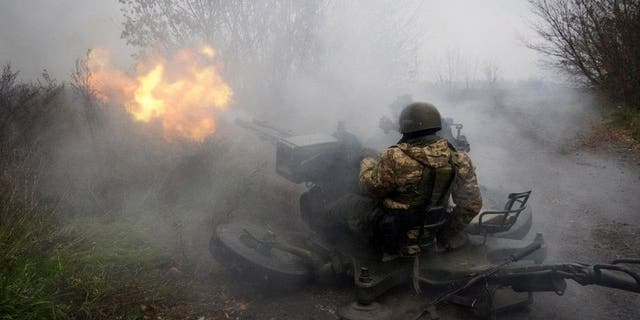 Ukrainian National guard soldiers fire at Russian positions from an anti-aircraft gun in Kharkiv region, Ukraine, Friday, Nov. 11, 2022. Russia relinquished its final foothold in a major city in southern Ukraine on Friday.
(AP Photo/Andrii Marienko)
RUSSIA REINSTATES FIRED GENERAL TO TOP POST AS PUTIN ESCALATES WAR IN EASTERN DONETSK
Surovikin, who has been championed by Moscow for his military successes during the Second Chechen War and in Syria, was appointed after Russia lost Kharkiv when Ukrainian troops forced their withdrawal.
Under Surovikin, Russia launched a massive aerial campaign against Ukrainian civilians and targeted the nation's energy infrastructure – a tactic that Western defense officials said Russia would be unable to sustain and which has recently faltered.
The Russian withdrawal from Kherson and subsequent losses and stalled efforts in Donetsk also ensued under Surovikin, despite intense ground warfare in areas like Bakhmut and recently Soledar.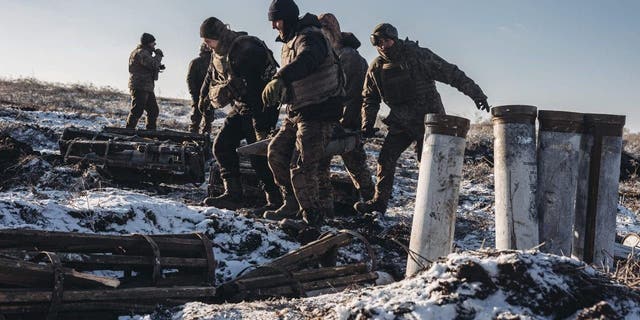 Ukrainian soldiers work with "pion" artillery in the northern direction of the Donbass frontline as Russia-Ukraine war continues in Donetsk, Ukraine on Jan. 7, 2023. 
(Diego Herrera Carcedo/Anadolu Agency via Getty Images)
CLICK HERE TO GET THE FOX NEWS APP
Kyiv has been sounding the alarm for weeks that Russia is planning a major offensive in an attempt to "turn the tide" in Ukraine and NATO chief Jens Stoltenberg on Wednesday urged member nations to send more "vital" military aid to counter whatever Russia is planning.
Neither NATO officials nor the U.S. have described what Russia may be planning, though Ukraine has claimed its intelligence believes another round of mass conscription is on the horizon as Russia looks to make gains in Ukraine.
Caitlin McFall is a Reporter at Fox News Digital covering Politics, U.S. and World news.