Priscilla Presley lost her daughter, Lisa Marie, in January after she suddenly passed away at 54.
Now, the Presley family matriarch is speaking out about Lisa Marie's last days, revealing that both women knew something was wrong before her untimely death.
In a conversation between Priscilla and Sofia Coppola for The Hollywood Reporter, Priscilla said, "I did know there was something not right" when she and Lisa Marie attended the Golden Globe Awards together on January 10, two days before she died.
LISA MARIE PRESLEY'S DAUGHTER RILEY KEOUGH DISCUSSES INHERITING GRACELAND AND 'CHAOTIC' TIME AFTER MOM'S DEATH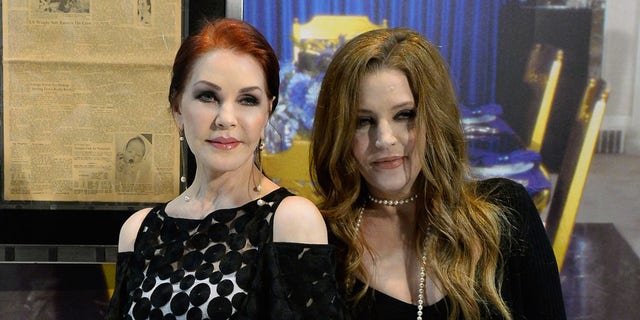 Lisa Marie Presley was the only child of Priscilla and Elvis. (Bryan Steffy/WireImage)
They'd gone to the awards show because the film "Elvis," and its lead actor, Austin Butler, had been nominated. After Butler won the Best Actor in a Drama accolade, they went to the famed Chateau Marmont to celebrate.
"We had just gotten there, you go down all these stairs," Priscilla recalled. "I tripped a little bit because I had these high heels on, and she started laughing so hard. I started laughing. We hadn't even had a drink yet. She goes, 'Oh my God, Mom, you can't even have a drink.' . . . It was fun, a fun memory."
"Then we sat down and ordered drinks, and she says, 'Mom, my stomach hurts really bad.' We immediately got up and left."
Lisa Marie Presley died on January 12 at the age of 54. (Christopher Polk)
Two days after that, Priscilla got a call from Lisa Marie's ex-husband, who told her that her daughter was in the hospital.
"I got right in the car, but she was already gone," she said. "I still can't believe it. I don't wish this on any mother."
Lisa Marie died due to a small bowel obstruction, according to the County of Los Angeles Medical Examiner's office.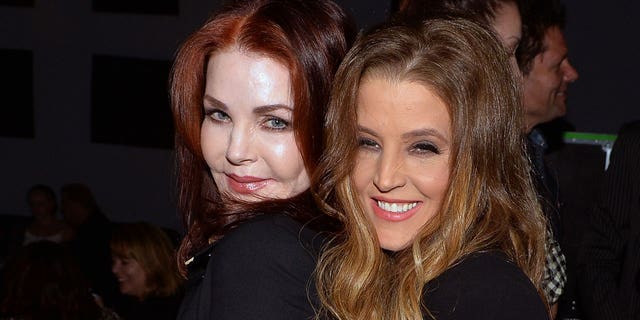 Priscilla said the Presley family was "stronger than ever" following Lisa Marie's estate settlement. (Rick Diamond)
"Cause A" on the report was listed as a "sequale of small bowel obstruction."
"Cause D" also listed "other significant conditions." Her manner of death was listed as "natural."
LISA MARIE PRESLEY HONORED AT GRACELAND IN PUBLIC MEMORIAL
The autopsy report said she had been complaining of stomach pain earlier in the day. Presley experienced a common complication from a bariatric surgery procedure she had years ago.
The Mayo Clinic says it is often done when other weight-loss methods haven't worked or if a person has a serious medical condition.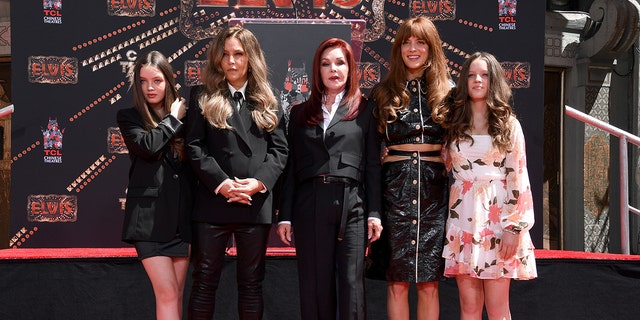 Lisa Marie Presley was honored at the handprint ceremony along with Priscilla Presley, Riley Keough, and twins Finley and Harper Lockwood at TCL Chinese Theatre in 2022. (Jon Kopaloff)
In the interview, Priscilla also touched on her relationship with her granddaughter, Lisa Marie's daughter Riley Keough. Some reports claimed that there was bad blood between the two women as they allegedly battled over Elvis' estate – Lisa Marie had previously been the executor – but now Priscilla says that none of that was true.
"Riley is now the executor, which should be right, obviously, being her daughter," she said. "Riley and I are on good terms. We were never not on good terms. That was all publicity. This is private, and this is not something to fool around with and say that we're not agreeing."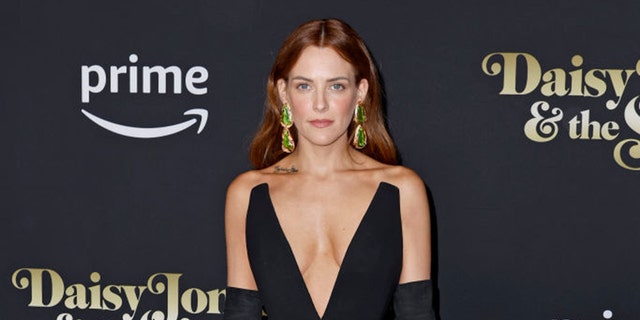 Riley Keough officially has legal control over Graceland. (Frazer Harrison/Getty Images)
"In fact, I'm having dinner with [Riley] tonight. We understand what needs to be done. I'm there for her. She knows that. She wants me there for her to help her."
CLICK HERE TO SIGN UP FOR THE ENTERTAINMENT NEWSLETTER
The rumored issue sprung up because Lisa Marie, who was the sole heir of the estate, originally had a business manager and Priscilla listed as beneficiaries. In 2016, she removed them and replaced them with her two oldest children, Riley and Benjamin. When Benjamin passed away in 2020, that left everything to Riley.
In May, after the matter was settled, representatives for Priscilla told Fox News Digital, "My family has resolved all confusion as it relates to our plea to the court and request for document interpretation after my daughter Lisa Marie's untimely passing."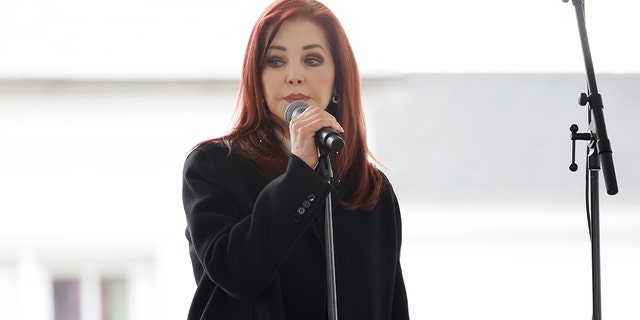 Priscilla Presley spoke at the public memorial for Lisa Marie Presley at Graceland. (Jason Kempin)
"Although the media identified such a plea as a lawsuit, I want to make clear that there was never any lawsuit filed against my beloved granddaughter. As a family, we are pleased that we resolved this together."
CLICK HERE TO GET THE FOX NEWS APP
Priscilla added, "My family and I hope that everyone will grant us the privacy we have needed to properly grieve Lisa Marie and spend personal time together. We love and appreciate all of you and the Presley family is stronger than ever."
Fox News Digital's Tracy Wright contributed to this report.