Elle King gave fans an update on her weight loss journey and revealed her struggle with postpartum depression in a new social media post.
After giving birth to her son Lucky, whom she shares with tattoo artist Dan Tooker, in September 2021, the country singer weighed 284 pounds. King has since dramatically slimmed down, and she says it has nothing to do with medication.
"Almost 2 years postpartum! I am making this post to share my journey from 284 lbs at 5'3 from pregnancy 2021 – now 2023. It doesn't happen overnight," King explained on Instagram. "It didn't even happen in a year for me. In fact, it's an ongoing still working towards ever-changing goals kinda thing."
EXTREME WEIGHT LOSS: CELEBS POST MALONE, JESSICA SIMPSON, CHRIS PRATT REVEAL HOW THEY DID IT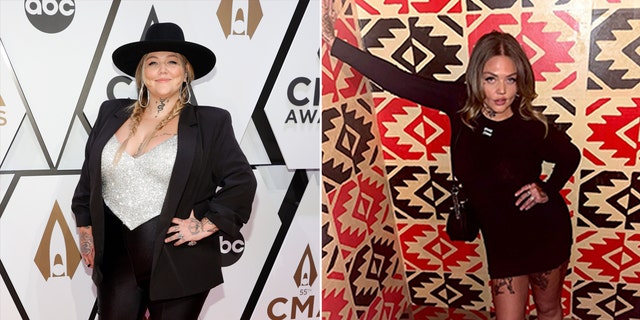 Elle King reveals her weight loss journey has not included medication in a new Instagram post. (Getty Images | Instagram: Elle King)
"So why am I sharing this? I fell into a very deep depression during my pregnancy," she continued. "I also didn't even realize how intense postpartum depression is and was until I very slowly began to crawl out. I felt trapped in my body. I couldn't even sing."
King, the daughter of comedian Rob Schneider, explained that she "started slow" with exercise and now works with a personal trainer. For the "Ex's and Oh's" singer, it's about more than breaking a sweat.
          View this post on Instagram                      
APP USERS CLICK HERE TO VIEW THE INSTAGRAM POST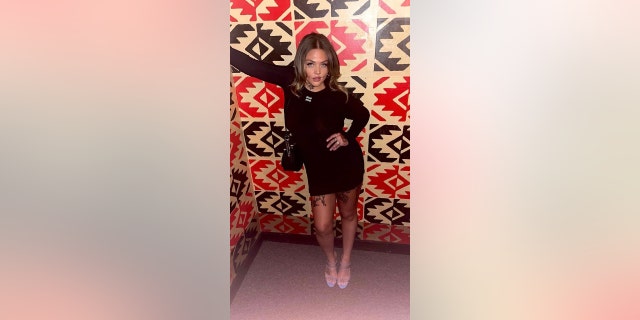 Elle King poses in a black dress on Instagram. (Elle King Instagram)
"So I started slow. Metabolic workouts. Light cardio to warm up my body, my lungs, my voice, and my spirit. I am a creature of habit, so I changed my f—ing habits. Every few weeks I feel my body getting stronger. I add more workouts, I exercise with @pauldominic_ who is basically a body builder," she noted.
"But if you don't have one of those then YOU have to be your own champion. Find music you like! Ride a bike! Go for a swim! I thought I wanted to lose weight, but it's so much more. My BRAIN functions better on the days I move my body."
The 34-year-old shared clips of herself doing her skincare routine, a workout and a soundcheck ahead of a concert.
CLICK HERE TO SIGN UP FOR THE ENTERTAINMENT NEWSLETTER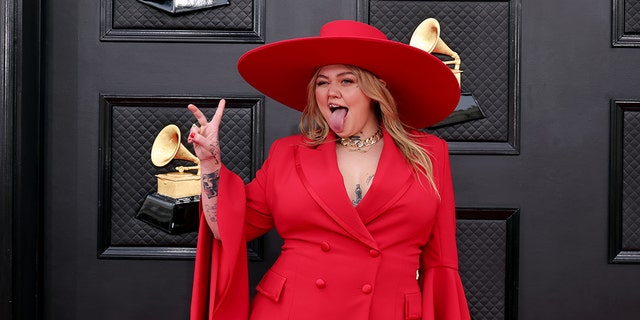 Elle King began her weight loss journey after giving birth in 2021. (Amy Sussman/Getty Images)
King insisted she's not taking any weight loss medication, although she doesn't judge anyone who does.
"Some days I count stretch marks. Some days I hug myself and say thank you to my body. Today is a kind day. I've been tiny, I've been huge, BUT RIGHT NOW IM HEALTHY," King wrote. "I can't believe that I even have to say this, but no, I am not on any weight loss medication. I have PCOS and am pre-diabetic. My diabetic grandfather died when I was 10 years old. I watched him prick his finger and give himself shots."
"I do not judge anyone who is trying to live a healthier life," she added. "I can only share MY OWN JOURNEY! I just hope to live a long, wonderful, healthy life where I can drink a lot, eat fish, laugh as much as I can, and die happy."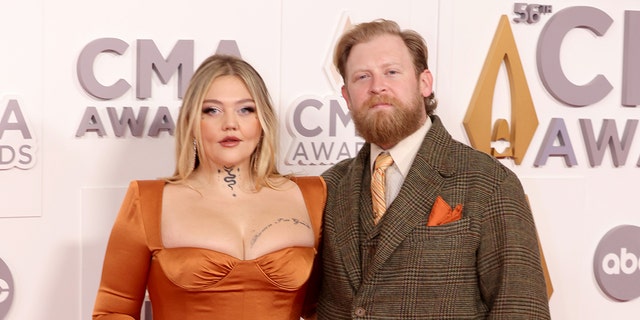 Elle King and Dan Tooker share a son, Lucky. (Sara Kauss/FilmMagic via Getty Images)
CLICK HERE TO GET THE FOX NEWS APP