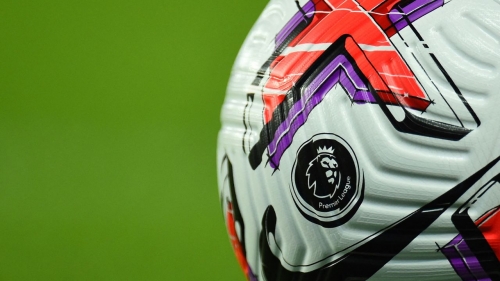 Peter Powell/AFP/Getty Images

CNN
—
An English Premier League footballer who was arrested on suspicion of child sex offenses in July 2021 will not face further action or prosecution, the Crown Prosecution Service (CPS) confirmed Friday.
The player was suspended from his club after the arrest in 2021. CNN is unable to name the player or his former club as UK law stipulates that his identity cannot be disclosed.
A CPS spokesperson said: "After careful consideration, we have concluded that this case does not pass our legal test.
"We understand that when we decide not to authorise charges in any case it can be extremely difficult for complainants, and when we meet with them, we would always attempt to explain our decision, including any legal reasoning, as fully as possible.
"However, where our legal test is not met we cannot bring a prosecution, no matter how serious the allegations are.
"We never want to deter victims from coming forward. When a case has been fully investigated by police and where our legal test is met, we will work with them to build as strong a case as possible for a court to consider."
The CPS confirmed it received a file of evidence from Greater Manchester Police (GMP), who made the arrest in July 2021. The CPS' decision to not prosecute implies there was not a realistic prospect of conviction.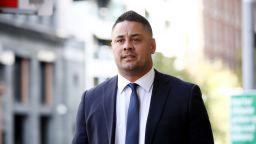 SYDNEY, AUSTRALIA – MARCH 15: Jarryd Hayne enters NSW District Court on March 15, 2023 in Sydney, Australia. The former NRL player is accused of assaulting a 26-year-old woman in Newcastle in 2018. (Photo by Don Arnold/Getty Images)
Don Arnold/Getty Images/FILE
Former NFL and Australian rugby player Jarryd Hayne jailed ahead of sentencing
GMP said in a statement: "The 33-year-old man who was arrested in connection with an investigation opened in June 2021 will face no further action. The investigation team and Crown Prosecution Service have been working together and reached the decision that the evidence available at this time does not reach the threshold set out on the Code for Crown Prosecutors.
"Greater Manchester Police is committed to investigating allegations to secure the best possible outcomes for all involved and will continue to work with partner agencies to ensure individuals are supported throughout investigations and beyond."
The CPS noted victims affected in cases of this nature have the ability to request a review of the organization's original decision.