close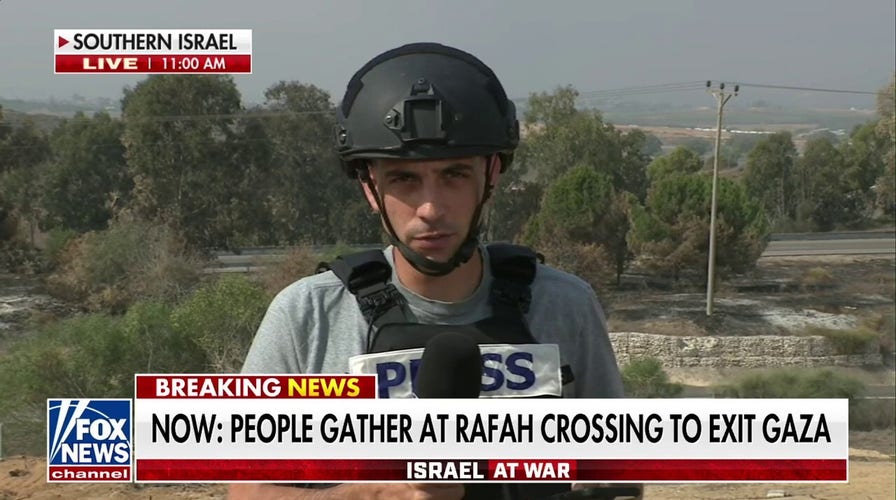 Video
Trey Yingst: At least 5 Americans flee Gaza through Rafah crossing into Egypt
FOX News' Trey Yingst reports the latest from southern Israel. 
Pope Francis is calling for a two-state solution for Israelis and Palestinians, saying that they are "two peoples who have to live together," a report says.
Francis made the remark Wednesday during an interview with Italian state television channel RAI, in which he also said he hopes a regional escalation of the war can be avoided, according to Reuters.
"[Those are] two peoples who have to live together. With that wise solution, two states. The Oslo accords, two well-defined states and Jerusalem with a special status," Francis was quoted as saying.
The U.S. State Department says the Oslo Accords were signed at the White House in September 1993 between then-Israeli Prime Minister Yitzhak Rabin and former Palestine Liberation Organization (PLO) Negotiator Mahmoud Abbas.
LIVE UPDATES: ISRAEL AT WAR WITH HAMAS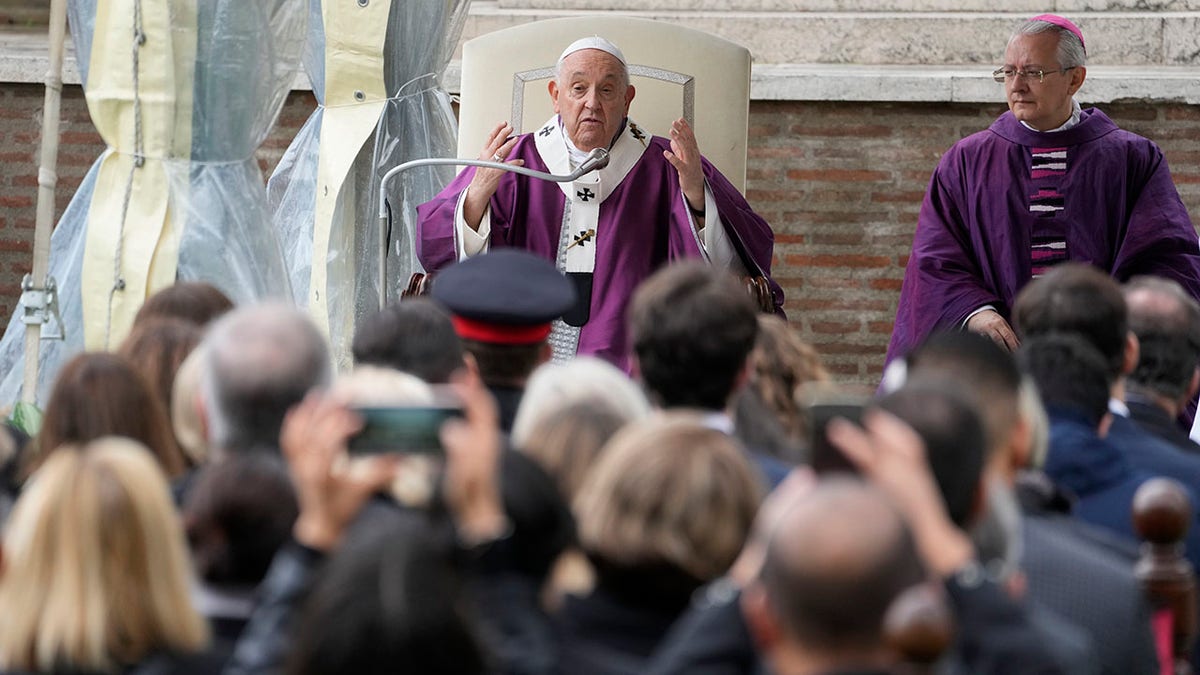 Pope Francis speaks at mass on Tuesday, Nov. 2 at Rome's Commonwealth cemetery. (AP/Andrew Medichini)
"Israel accepted the PLO as the representative of the Palestinians, and the PLO renounced terrorism and recognized Israel's right to exist in peace. Both sides agreed that a Palestinian Authority (PA) would be established and assume governing responsibilities in the West Bank and Gaza Strip over a five-year period," the State Department said. "Then, permanent status talks on the issues of borders, refugees, and Jerusalem would be held."
But Hamas is now in political control of the Gaza Strip and is waging war with Israel.
300 MILES OF HAMAS SUBTERRANEAN TERROR TUNNELS IS THE NEXT BIG CHALLENGE FOR ISRAEL'S MILITARY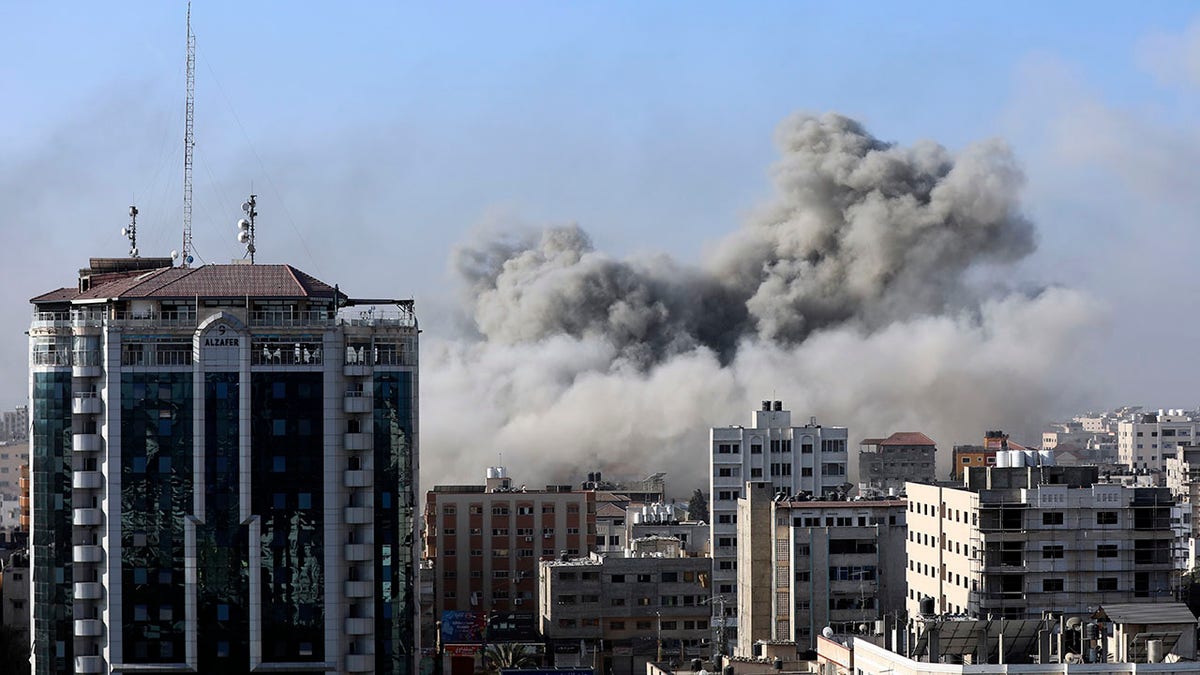 Smoke rises following Israeli airstrikes on Gaza City on Monday, Oct. 30. (AP/Abed Khaled)
Francis previously urged the world to take "only one side" in the Israel-Hamas war – the one "of peace."
"I urge believers to take only one side in this conflict, that of peace, but not with words but with prayer and total dedication," Francis reportedly said during a weekly audience in mid-October.
Francis has affirmed to his audience that Israel has a right to defend itself, but questioned if violence would solve the conflict.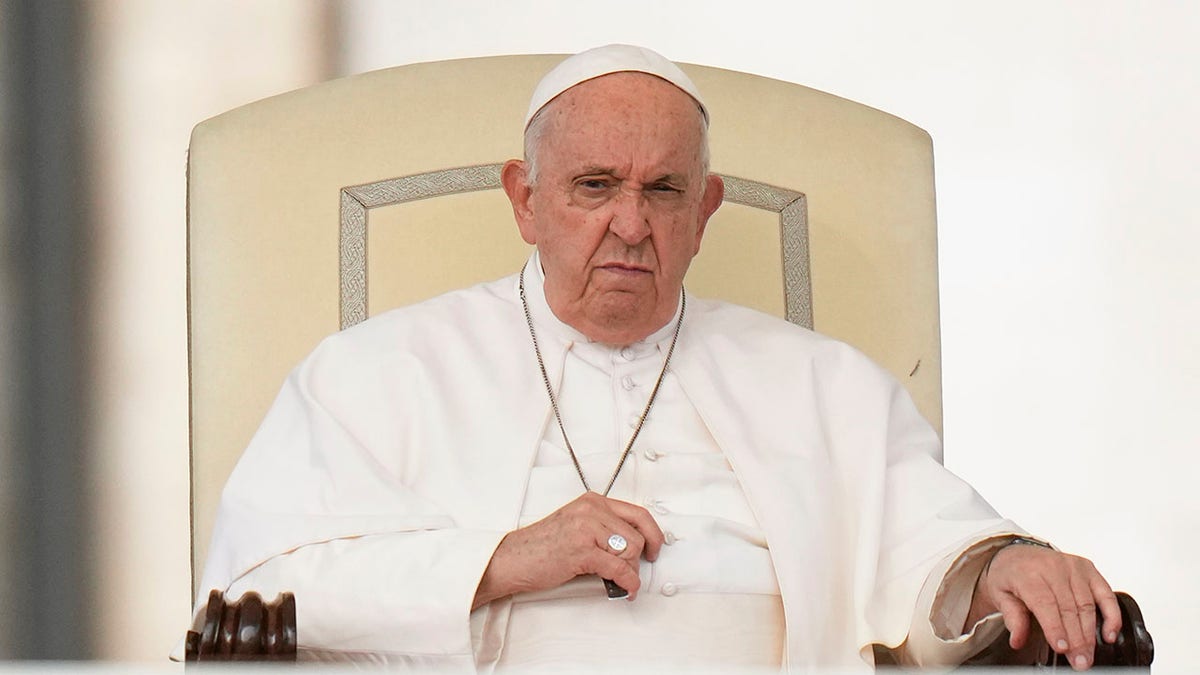 Pope Francis grimaces during his weekly general audience in St. Peter's Square at the Vatican on Wednesday, Oct. 18. He previously has said the world needs to take the side "of peace" in the Israel-Hamas war. (AP/Alessandra Tarantino)
CLICK HERE TO GET THE FOX NEWS APP
"It is the right of those who are attacked to defend themselves," the pope also said in October, "but I am very concerned about the total siege under which the Palestinians are living in Gaza, where there have also been many innocent victims."
Fox News' Timothy H.J. Nerozzi and Peter Aitken contributed to this report.
Greg Norman is a reporter at Fox News Digital.