close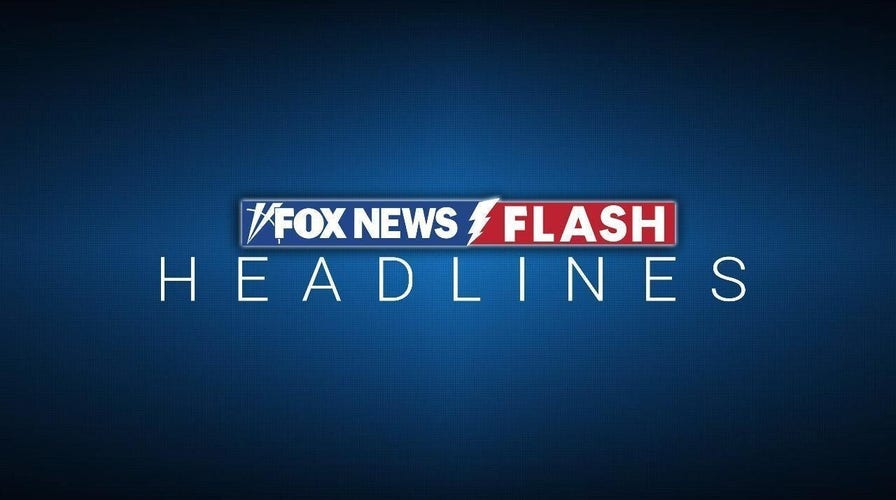 Video
Fox News Flash top headlines for January 22
Fox News Flash top headlines are here. Check out what's clicking on Foxnews.com.
Hundreds of tourists were stranded at the ancient archeological site of Machu Picchu after Peru's railway service said protesters sabotaged a portion of the tracking leading back to the capital.
The city of Cusco, the former capital of the Incan empire and an about a 70-mile train ride from the town of Machu Picchu has been the site of some of the most intense clashes since the South American nation first became engulfed in unrest after then-President Pedro Castillo, Peru's first leader with a rural Andean background was impeached and imprisoned for trying to dissolve Congress last month.
Train service to and from the town of Machu Picchu, at the base of the hill where the ancient Inca citadel with the same name sits, had been closed since Thursday due to damage to the tracks leading back to Cusco. Hundreds of tourists reportedly lined up to sign a petition to be evacuated in a "humanitarian train."
Peru's Culture Ministry said Saturday it had closed the country's most famous tourist attraction as well as the Inca Trail leading up to the site "to protect the safety of tourists and the population in general."
PERU POLICE OFFICER BURNED TO DEATH IN PATROL CAR AS CASUALTIES FROM VIOLENT PROTESTS CLIMB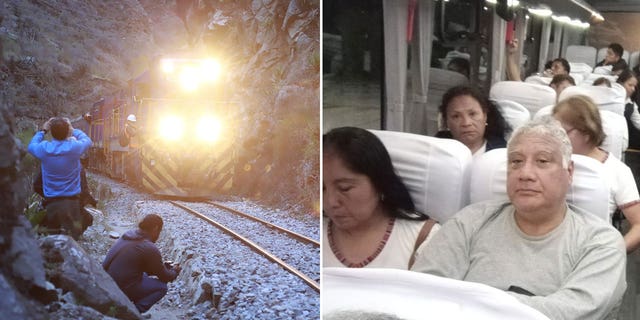 Peru's tourism ministry said 418 tourists were evacuated from Machu Picchu to the country's capital of Cusco by train.
(Peru Tourism Ministry )
There were more than 400 visitors stuck at Machu Picchu and unable to get out, more than 300 of them foreigners, Tourism Minister Luis Fernando Helguero said at a news conference.
By Saturday night, Peru's tourism ministry, MINCETUR, thanked the Tourism Protection Network for coordinating the transport of 418 national and foreign visitors from Machu Picchu's town to Cusco. The ministry shared photos of a crowded train making its way through the Peruvian Andes.
Some stranded tourists had chosen to leave by walking to Piscacucho, the nearest village, Helguero said, "but that involves a walk of six, seven hours or more and only a few people are able to do it."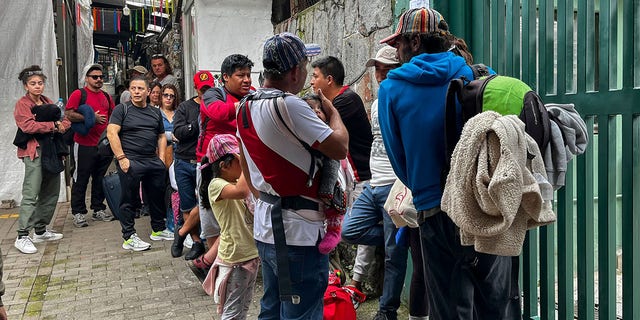 Tourists wait outside the Machu Picchu train station after the railway service was suspended due to damages allegedly caused by protesters in Machu Picchu, Peru, on January 21, 2023. 
(CAROLINA PAUCAR/AFP via Getty Images)
The closure of the Incan citadel that dates to the 15th century and is often referred to as one of the new seven wonders of the world comes as protesters have descended on Lima, many of them traveling to the capital from remote Andean regions, to demand the resignation of President Dina Boluarte.
The unrest in Cusco is leading to a significant loss of tourism revenue.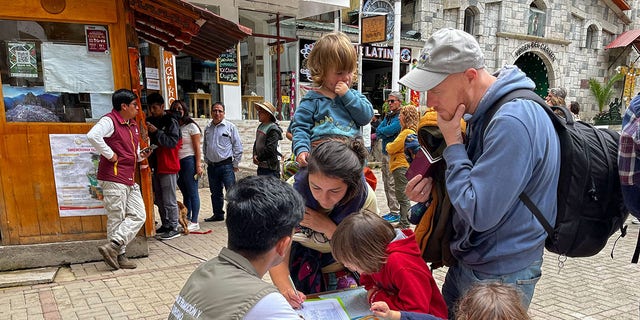 Tourists queue to sign a petition to the railroad company to be evacuated on a "humanitary train" in Machu Picchu, Peru, on January 20, 2023. –
(CAROLINA PAUCAR/AFP via Getty Images)
The Cusco airport was briefly shut down last week after protesters tried to storm it. Train service to Machu Picchu has been closed since Thursday due to damage to the tracks.
Also Saturday, police raided Peru's most important public university in Lima to evict protesters who were being housed at the campus while participating in big demonstrations.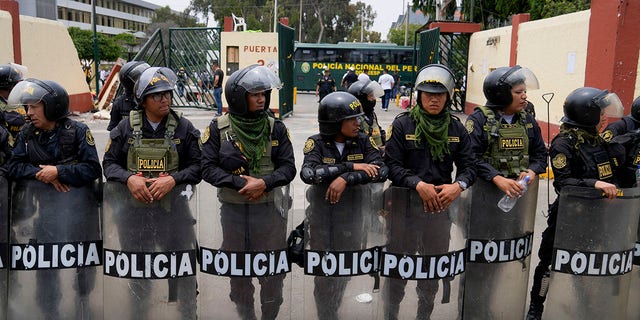 Police guard the San Marcos University in Lima, Peru, Saturday, Jan. 21, 2023. 
(AP Photo/Martin Mejia)
More than 100 people were detained, Interior Minister Vicente Romero said.
Police used a small tank to burst into the National University of San Marcos in the morning.
Hundreds of protesters congregated outside the law enforcement offices where the detainees were being held Saturday evening chanting "Freedom" and "We're students, not terrorists."
Until recently, the protests had been concentrated in the country's south.
CLICK HERE TO GET THE FOX NEWS APP
More than 55 people have died in the ensuing unrest, most recently on Friday night when a protester was killed and at least nine others injured in clashes with police in Puno. A total of 21 protesters and one police officer have died in the southern region.
The Associated Press contributed to this report.
Danielle Wallace is a reporter for Fox News Digital covering politics, crime, police and more. Story tips can be sent to [email protected] and on Twitter: @danimwallace.