EXCLUSIVE: The chairman of the House Armed Services Subcommittee on Readiness is warning that it's only a matter of time before China tries to invade Taiwan and that the Department of Defense needs to shift its focus from enacting "woke" policies to ensuring troops are prepared to address this threat and other threats to U.S. national security.
"You can debate if 2025 is the right year, but it is a matter of when, not if, anymore," Chairman Rep. Mike Waltz, R-Fla., told Fox News Digital. "And we have to do more with our military readiness to convince China not to make that move."
Waltz said he largely agrees with a memo from four-star Air Force Gen. Mike Minihan – the head of Air Mobility Command – which predicted that the U.S. will be at war with China by 2025.
Minihan's memo to all air wing commanders and other Air Force operational commanders said that he believes war with China is imminent in the next two years, and he said that "a fortified, ready, integrated, and agile Joint Force Maneuver Team ready to fight and win inside the first island chain" needs to be established to prepare for the fight.
AIR FORCE GENERAL PREDICTS WAR WITH CHINA IN 2025: 'I HOPE I AM WRONG'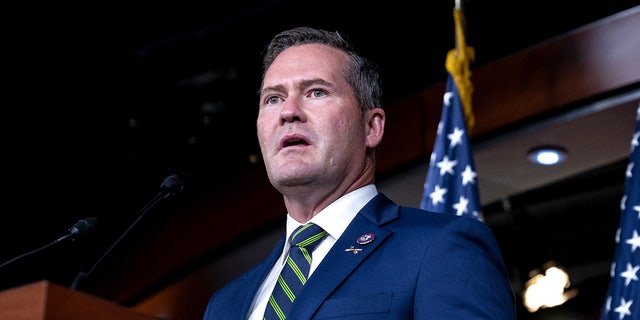 Rep. Mike Waltz, R-Fla., is warning that China is getting closer to military action against Taiwan.
(Stefani Reynolds / Bloomberg via Getty Images / File)
Minihan directed his Air Force commanders to report back by Feb. 28 on steps they will take to prepare for the war against China.
Waltz said China's military buildup could peak between 2025 and 2028, and he welcomed Minihan's sober assessment of China's rising power.
"It is refreshing to hear a general officer leading, telling his troops to train harder, that we have to deter war, but if we can't, that we have to win, and here's how we're going to get to victory," Waltz told Fox News Digital. "He is focused on standards and victory – not on diversity, equity and inclusion and climate."
"I think this memo is spot on," Waltz added. "This is the type of mentality that we need our soldiers to see and that we need the Chinese Communist Party (CCP) to see."
Waltz, who also sits on the House Foreign Affairs Committee and the House Intelligence Committee, said the 2024 U.S. presidential election and the Taiwanese election might have influence on the timing of China's aggression toward Taiwan. Minihan suggested in his memo that the elections would "distract" the countries, leaving a window for China to make a move.
"Taiwan won't go so far as to say 'independence' because they know that is a trigger for the CCP," Waltz said. "But they are having a more and more aggressive stance toward their own national defense and a closer and closer relationship with the United States."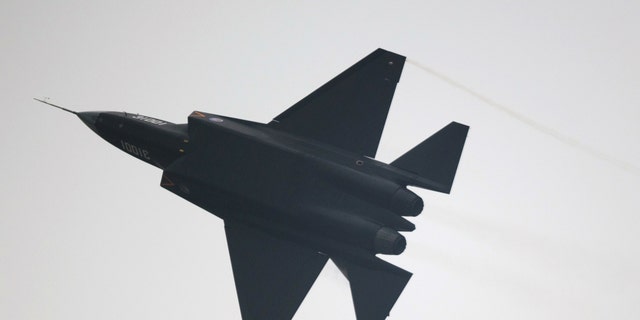 A Chinese J-31 stealth fighter
(Johannes Eiselle / AFP via Getty Images / File)
DEFENSE SECRETARY AUSTIN 'SERIOUSLY DOUBTS' CHINA INVASION OF TAIWAN IS 'IMMINENT'
Meanwhile, Waltz said the Department of Defense's focus on climate, COVID vaccine mandates and social policies has deterred young adults from joining the military and could hurt United States' readiness.
Waltz said military personnel are "disturbed" that some senior leaders think "climate is the greatest existential threat," and he said they are concerned about the emphasis on diversity, equity and inclusion.
"I think it has affected our readiness, and we've had the worst recruiting year in the last year since Vietnam," Waltz said. He said the vaccine mandates have been "deterring young men and women from signing up. People have been leaving the service because of it."
Waltz noted that some officials in the Biden administration have said climate change is an "existential threat" to the United States. That's a reference to comments made by the secretary of the Army, who said the United States should "take all of our tanks and fighting vehicles electric within the next couple of decades."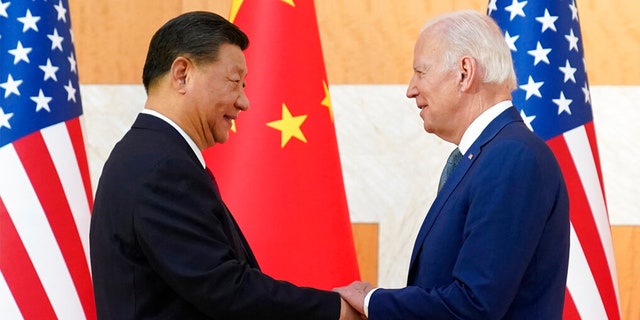 President Joe Biden, right, and Chinese President Xi Jinping shake hands before their meeting on the sidelines of the G20 summit, Nov. 14, 2022, in Bali, Indonesia.
(AP Photo / Alex Brandon)
"Their obsession is having the least carbon-emitting Army," Waltz said. "And I want the most lethal Army."
CHINESE MILITARY AIRCRAFT, VESSELS CROSS INTO TAIWANESE SPACE IN LATEST THREAT OF FORCE
"The administration's China policy is just all over the place, and it's dangerous," Waltz added.
That mirrors an assessment from House China Select Committee Chairman Rep. Mike Gallagher, R-Wis., who told Fox News Digital that the Biden administration is "divided" on the China threat.
Officials like FBI Director Christopher Wray, CIA Director William Burns and Director of National Intelligence Avril Haines have repeatedly warned that China poses the greatest threat to the national security of the U.S. Other officials, like climate czar John Kerry, are more focused on the threat of climate change.
But a senior administration official told Fox News that the Biden team is focusing on climate change as "a way to compete with China."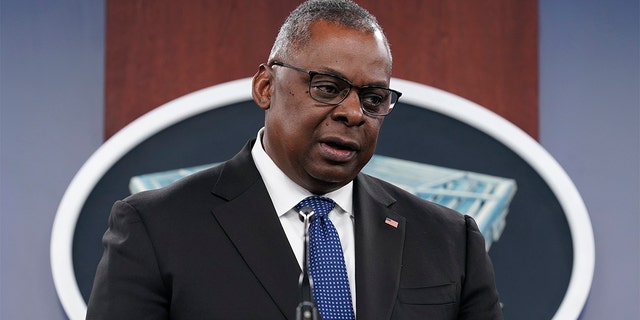 Defense Secretary Lloyd Austin speaks during a briefing at the Pentagon on Oct. 27, 2022.
(AP Photo / Susan Walsh / File)
The official pointed to the bipartisan infrastructure bill, which they say positions the U.S. to "outspend China" for the first time. The official also pointed to the Inflation Reduction Act, saying the administration is focusing on making "huge investments" to create U.S.-based manufacturing jobs and strengthening supply chains.
CLICK HERE TO GET THE FOX NEWS APP
Fox News reported last summer that China could invade Taiwan within 18 months, according to current and former officials familiar with U.S. and allied intelligence – specifically through amphibious assault and military invasion.
When asked for comment about the Minihan memo, a defense official told Fox News Digital that those comments "are not representative of the department's view on China."
Still, Brig. Gen. Patrick Ryder told Fox News Digital that the Biden administration's National Defense Strategy "makes clear that China is the pacing challenge for the Department of Defense, and our focus remains on working alongside allies and partners to preserve a peaceful, free and open Indo-Pacific."
Defense Secretary Lloyd Austin recently said that there has been "increased surface vessel activity around Taiwan" but said "whether or not that means an invasion is imminent … I seriously doubt that."