close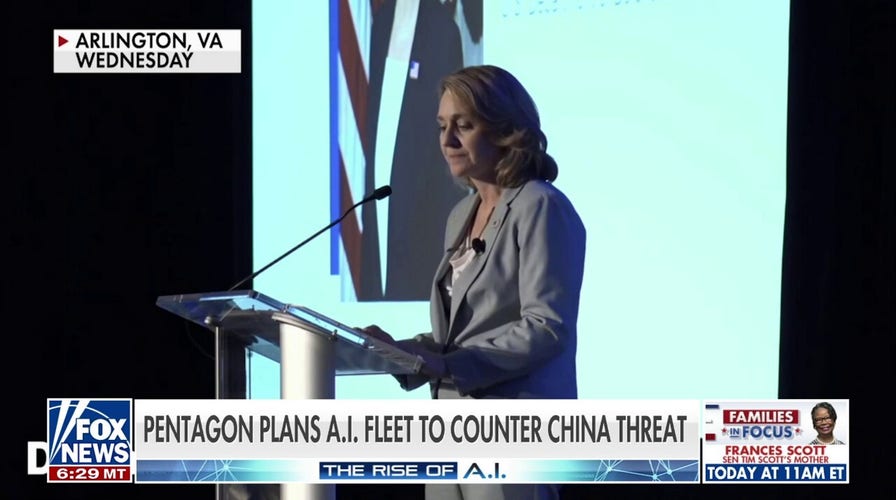 Video
Pentagon plans AI fleet to counter growing China threat
Deputy Secretary of Defense Kathleen Hicks addressed the plan and how the U.S. will continue to counter the rising aggression from China.  
The Pentagon has started to assess the possibility of developing an artificial intelligence (AI)-powered fleet of drones and autonomous systems that officials argue will allow the U.S. to compete with and counter threats from China.
"We're not at war. We are not seeking to be at war, but we have to be able to get this department to move with that same kind of urgency because the PRC isn't waiting," Kathleen Hicks, the deputy secretary of defense, said during an interview earlier this week with The Wall Street Journal.
Hicks spoke about the potential uses of such an AI fleet during a speech on Wednesday, revealing the department would spend hundreds of millions of dollars on the project, aiming to produce thousands of systems for use over land, air and sea ready for first deployment within two years.
China has focused heavily on AI research and development, producing its own platforms and models separate from those produced in the U.S., with virtually unregulated use in its military as part of a plan to rush development and implementation. Multiple military officials in recent years have labeled China the U.S.' top "pacing challenge" due to the incredible rate of expansion and military buildup Beijing has rolled out.
OPINION: 'KILLER AI' IS REAL. HERE'S HOW WE STAY SAFE, SANE AND STRONG IN A BRAVE NEW WORLD
In a recent interview with Fox News Digital, Rep. Michael McCaul, R-Texas, likened the competition over AI systems and development to the space race with Russia, insisting that the U.S. has to "win this one" or cede "military and economic domination of the world" to China.
"We have to stop exporting our technology to China that they can put in things like the hypersonic missile, for instance, or the spy ballon, for that matter, had American parts in it, component parts," McCaul said.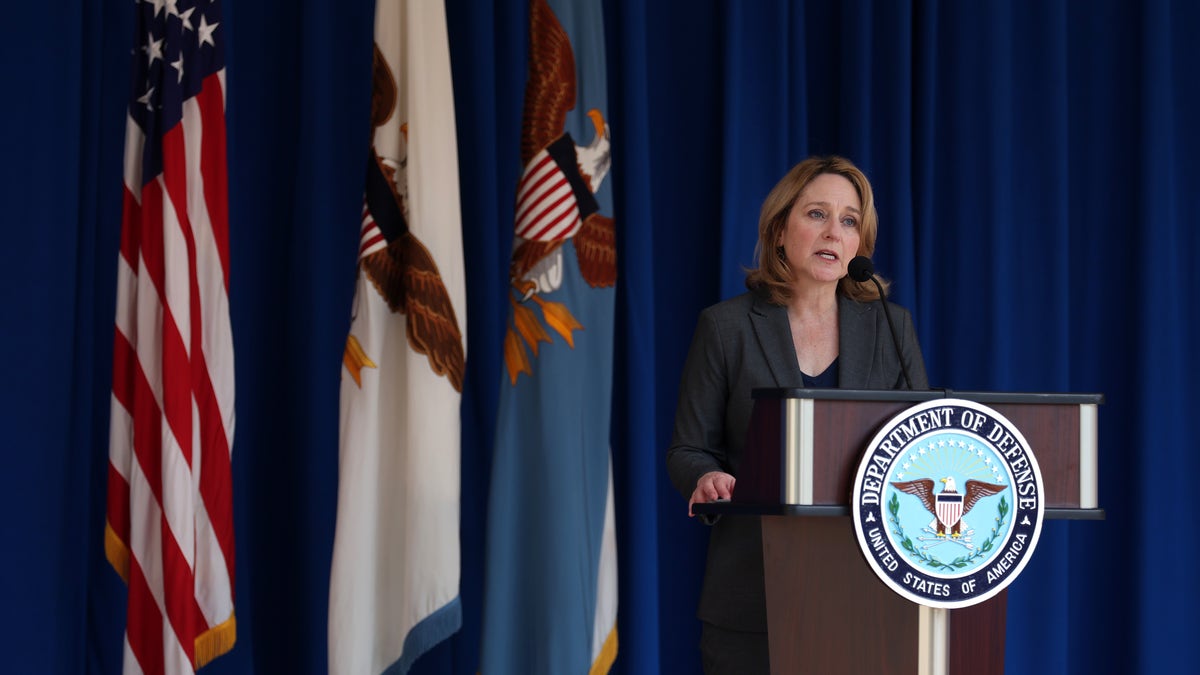 Deputy Secretary of Defense Kathleen Hicks speaks during a Sept. 11 Pentagon Staff Memorial Observance ceremony at the Pentagon courtyard in Arlington, Virginia, on Friday. (Alex Wong/Getty Images)
The gold-rush effort to buy up chips and improve the capability to develop AI platforms alone has increased pressure on nations unwilling to do business with every supplier, such as those in China: The U.S. has banned investment in Chinese semiconductors and chips, and China declared U.S. chips from Micron a security risk.
WHAT IS ARTIFICIAL INTELLIGENCE (AI)?
But the war over chip dominance is one small part of the overall struggle for AI dominance, for which the Pentagon believes an AI fleet could play a significant part in tipping the balance.
Autonomous systems would mainly focus on navigation and targeting, which would utilize computer vision as its primary technology. Israel has already unveiled a new modified plane that will allow the military to track multiple targets over vast distances even under severe weather conditions.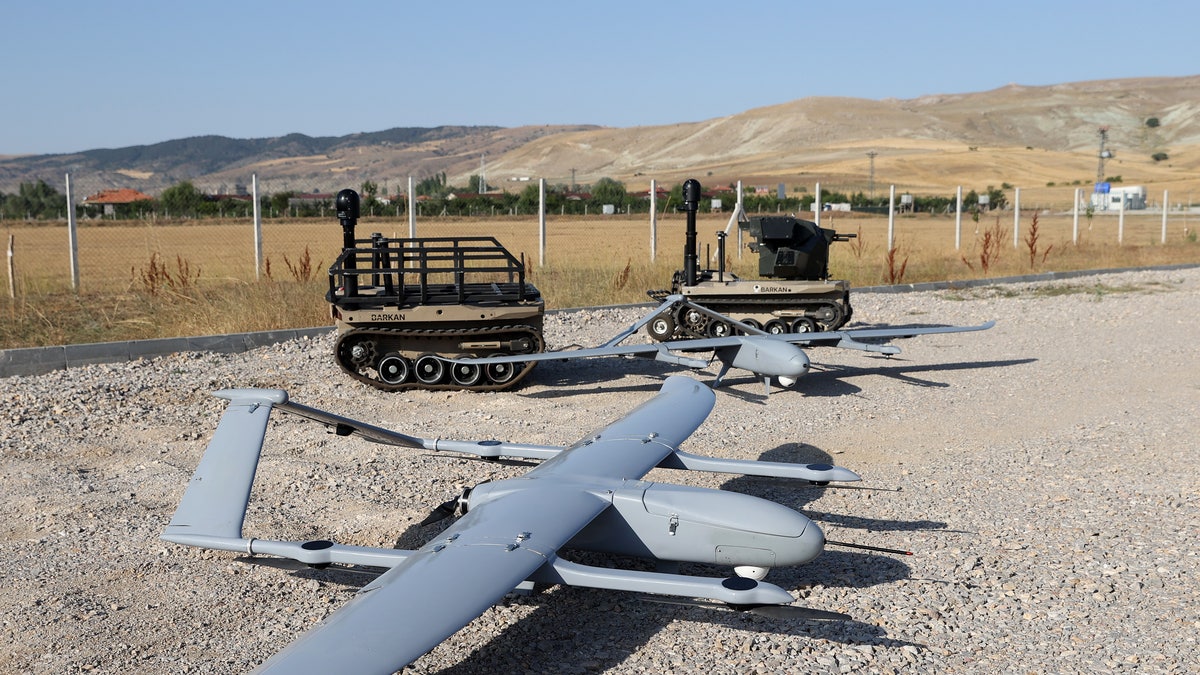 A view of an Autonomous Sub-Cloud UAV named BAHA and two unmanned ground vehicles named BARKAN developed by HAVELSAN as a part of the Mixed Swarm Operation at Kalecik UAV Test Center in Ankara, Turkiye, on Aug. 19, 2023. (Hakan Nural/Anadolu Agency via Getty Images)
The U.S. would look to also develop self-piloting ships and no-crew aircraft, building on a proposal of AI drones that would fly alongside human pilots and provide additional cover during combat.
NEW STUDY REVEALS WHERE AMERICANS STAND ON ARTIFICIAL INTELLIGENCE
Hicks highlighted autonomous systems as "things we might use for three to five years before we move on to the next thing — as we must, given the dynamic, fast-moving adversary and the pace of innovation."
Hicks did not touch on the concept of drone swarms, but China has shown "a substantial amount of development displaying efforts to produce" such technology — which would utilize multiple drones controlled autonomously by a single system — for "operational applications.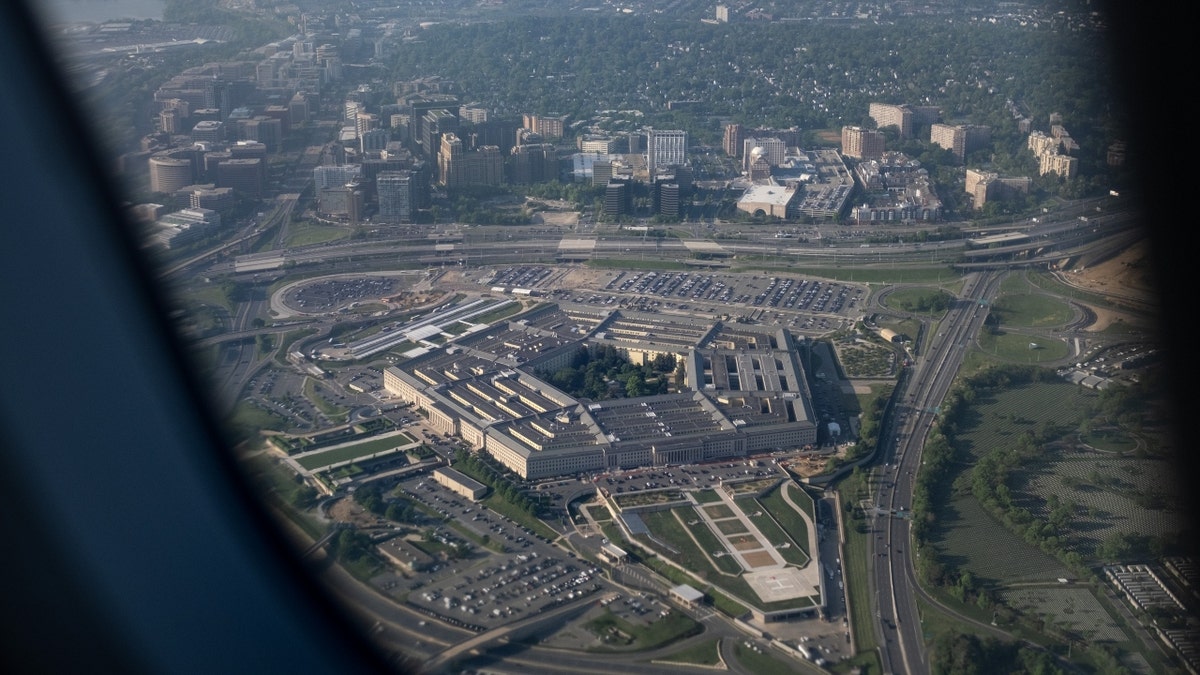 The Pentagon building in Arlington, Virginia, is seen on April 21, 2023. (Tom Brenner/Bloomberg via Getty Images)
The most significant, unanswered question regarding the fleet's development surrounds funding: Contractors have raised concerns that the funds discussed for the project fall short of the level necessary to meet the lofty goal.
The U.K. faced similar criticisms after announcing it had earmarked 100 million GBP ($124.8 million) to purchase a greater quantity of semiconductors and processors in order to remain apace of the U.S. and China, but critics argued that amount would not suffice.
CLICK HERE TO GET THE FOX NEWS APP
The latest Pentagon budget requests around $1.8 billion for AI research and development with few details about how much of that money will go to each project currently in motion.
The Pentagon did not respond to a Fox News Digital request for comment by time of publication.
Reuters contributed to this report.
Peter Aitken is a Fox News Digital reporter with a focus on national and global news.