close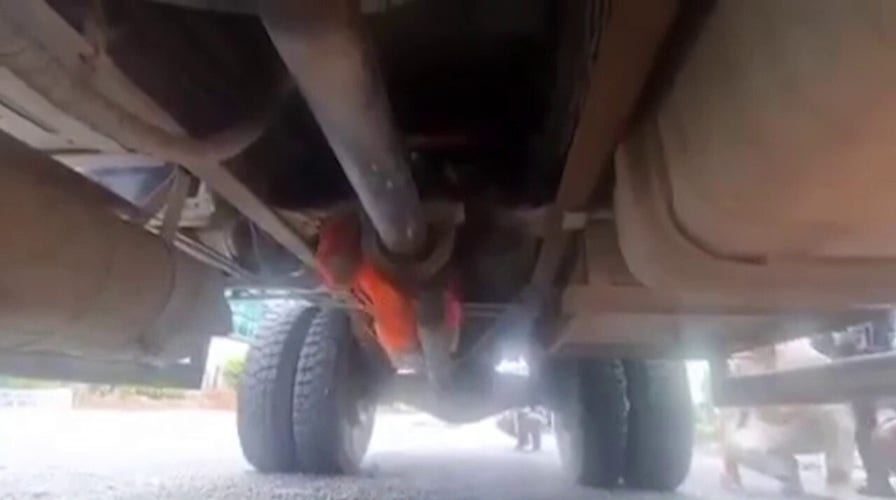 Video
Filipino man shows police how he escaped from prison hiding under van
Michael Cataroja, 26, shows how he escaped from a Manila prison by cramming himself into a narrow space in a truck's undercarriage and holding onto the metal frame. A British terror suspect escaped prison using a similar method. (SOURCE: Jam Press)
London's Metropolitan Police have captured terrorism suspect Daniel Khalife after his escape from a London-area prison, officials said Saturday.
Police officers apprehended Khalife just before 11 a.m. local time in the Chiswick area, and he is currently in police custody, Metropolitan Police said in a statement.
"We thank the public and media for their support," officials said.
Khalife, 21, was discharged from the army in May under accusations of obtaining information that might be "directly or indirectly useful to an enemy," as well as making a bomb hoax by placing three canisters with wires on a desk.
He remained in custody while awaiting trial but appeared to have escaped from His Majesty's Prison Wandsworth shortly before 8 a.m. Wednesday. Authorities have suggested that his position in the prison's kitchen gave him access to a food delivery van, which he strapped himself under as it drove away.
Initial reports did not indicate to whom Khalife allegedly passed information, but the BBC revealed on Thursday that Khalife may have sought information on behalf of Iran. He would have stood trial in November for his crimes.
Met Police Chief Sir Mark Rowley previously told British media that Khalife's escape was "clearly pre-planned."
This is a developing story and will be updated. Fox News' Peter Aitken contributed to this report.
Chris Pandolfo is a writer for Fox News Digital. Send tips to c[email protected] and follow him on Twitter @ChrisCPandolfo.