close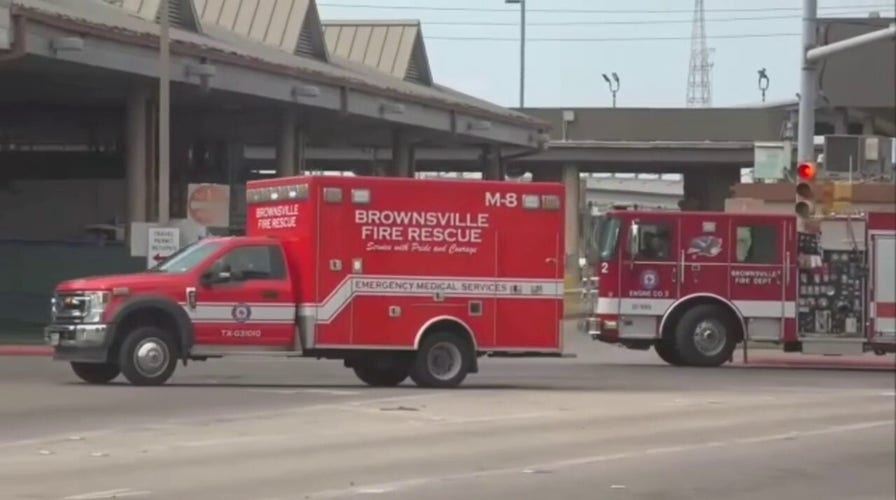 Video
2 Americans kidnapped in Mexico brought back to the US
The four Americans were kidnapped last week in Mexico, where they had gone to get a medical procedure.
One of the four Americans kidnapped during an ambush by a Mexican drug cartel last week was reportedly able to talk to her mother from a Texas hospital on Tuesday.
LaTavia McGee, a resident of Myrtle Beach, South Carolina, and three other Americans were fired on shortly after they crossed the border on Friday into Matamoros, Mexico.
Shaeed Woodard, 33, and Zindell Brown, mid-20s, were killed, while McGee and Eric Williams were kidnapped by several men wearing tactical vests and carrying assault rifles, according to the Associated Press.

next
Image 1 of 3

A member of the Mexican security forces stands next to a white minivan with North Carolina plates and several bullet holes, at the crime scene where gunmen kidnapped four U.S. citizens who crossed into Mexico from Texas, Friday, March 3, 2023. (AP Photo)


prev

next
Image 2 of 3

Police officers keep watch at the scene where authorities found the bodies of two of four Americans kidnapped by gunmen, in Matamoros, Mexico March 7, 2023. (REUTERS/Daniel Becerril)


prev
Image 3 of 3

(REUTERS/Daniel Becerril)
The four victims were found in a wooden shack in a rural area near Matamoros on Tuesday. The two survivors were transported to a hospital in Brownsville, Texas, while the State Department is working to recover the remains of the two deceased victims.
FOUR AMERICANS KIDNAPPED IN MEXICO: WHAT WE KNOW
Barbara Burgess, McGee's mother, told WDPE that a nurse from the hospital called her and she was able to talk to her daughter on Tuesday.
"She's alive. I talked to her. I talked to her. The nurse at the hospital called and let me talk to her," Burgess told the local South Carolina news outlet.
"She was crying. I asked her how she was doing. She doing okay. She was crying because her brother got killed and she watched him die. She watched two of them die. They died in front of her."

next
Image 1 of 2

An American woman, abducted in Mexico last week, sits inside an ambulance after she was found alive in Ejido Longoreno, on the outskirts of Matamoros, Mexico, Tuesday, March 7, 2023.  (AP Photo)


prev
Image 2 of 2

A Red Cross worker closes the door of an ambulance carrying two Americans found alive after their abduction in Mexico last week, in Matamoros, Tuesday, March 7, 2023.  (AP Photo)
The four were reportedly traveling to Matamoros so that one of them could undergo a cosmetic procedure.
CLICK HERE TO GET THE FOX NEWS APP
Mexican authorities believe that the shooting and kidnapping resulted from "confusion, not a direct attack," according to the Associated Press. Rival factions of the Gulf drug cartel have been at war in streets of Matamoros for years.
Paul Best is a breaking news reporter for Fox News Digital and Fox Business. Story tips and ideas can be sent to [email protected] and on Twitter: @KincaidBest.