Olivia Newton-John continues to show up for her family in the most mysterious ways.
On the one-year anniversary of her death, Newton-John's husband, John Easterling, and daughter, Chloe Lattanzi, revealed how the Australian actress is always watching over them, albeit in "supernatural ways."
Newton-John died "peacefully at her Ranch in Southern California" on Aug. 8, 2022. She was 73.
OLIVIA NEWTON-JOHN'S DAUGHTER SHARES EMOTIONAL TRIBUTE TO HER MOM AT MEMORIAL SERVICE: 'MY HEART IS BROKEN'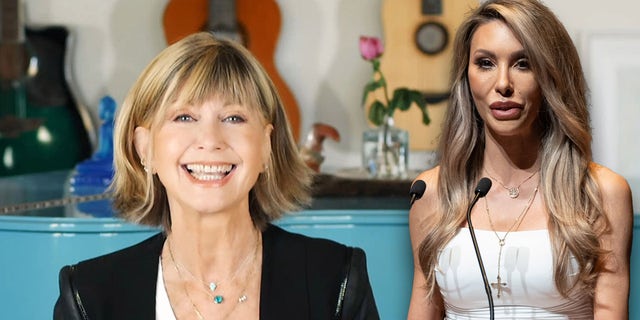 Olivia Newton-John still appears for her family in "supernatural" ways. (Getty Images)
"Two weeks after she passed my phone accidentally took a picture of my dog, and there floating by his head was a little blue orb, the same color as this," Lattanzi said in an interview with People magazine.
Lattanzi referred to an aquamarine pendant necklace Easterling gave Newton-John, which she then passed down to her daughter before she died.
"Mom and I had talked years back. We'd watch these paranormal shows, and I'd say, 'You gotta show up for me.' And she was like, 'I'll show up as one of those orb things.' "
Lattanzi is Newton-John's only daughter from her first marriage to Matt Lattanzi. They walked down the aisle in 1984 and ended their relationship in 1995.
OLIVIA NEWTON-JOHN'S HUSBAND JOHN EASTERLING PAYS TRIBUTE TO LATE 'GREASE' STAR
Chloe Lattanzi, left, and John Easterling, center, supported Olivia Newton-John at her annual benefit for cancer research and wellness center in Melbourne, Australia. (Sam Tabone)
Newton-John married Easterling in 2008 on top of a mountain in Peru during an Incan spiritual wedding ceremony. They returned to Florida and made their union legal with a beachfront wedding on Jupiter Island.
Easterling said he had a similar experience.
While traveling back to Peru two months ago with his wife's ashes on what would have been their 15th wedding anniversary, he captured his own sphere.
"I took a picture, and this blue orb is right between my eyes," he said.
"It's been a supernatural year."
He added, "There's no replacing her."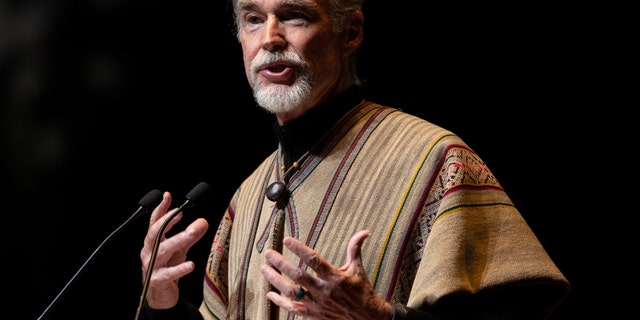 John Easterling remembers wife Olivia Newton-John at state memorial in Australia. (Asanka Ratnayake)
In October, Lattanzi and Easterling will lead her annual Olivia's Walk for Wellness in Melbourne, which raises funds for the Olivia Newton-John Cancer Wellness and Research Centre.
"It's an honor," Lattanzi said. "I know it's going to be really hard emotionally, but I'm excited to do this for her."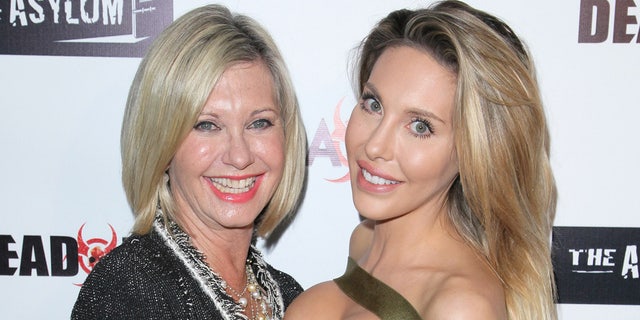 Olivia Newton-John, left, and daughter Chloe Lattanzi were fiercely close and protective over each other. (Paul Redmond)
Easterling added, "I have to stop and just be grateful. She wants us to live life and love life and never lose sight of the good things."
Newton-John was diagnosed with cancer multiple times through the years after first revealing she battled breast cancer in 1992, which she discussed in her 2019 memoir, "Don't Stop Believin.'"
CLICK HERE TO SIGN UP FOR THE ENTERTAINMENT NEWSLETTER
"Olivia has been a symbol of triumphs and hope for over 30 years sharing her journey with breast cancer," her family shared in a statement at the time.
The Australian singer was known just as much for her top hits, including "Physical" and "Magic," as she was for her starring role alongside John Travolta in the classic film, "Grease."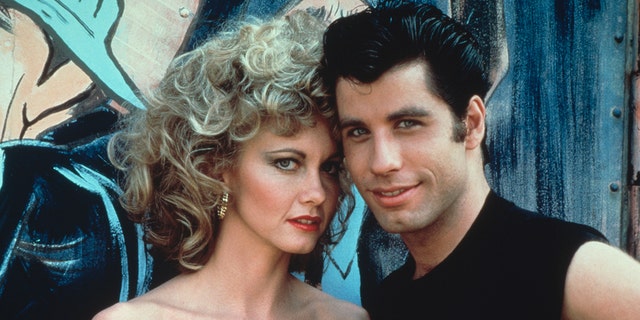 John Travolta and Olivia Newton-John starred in the 1978 classic, "Grease." (Paramount Pictures)
Songs she sang in the American classic, "Hopelessly Devoted to You," and the duets with Travolta, "You're the One That I Want" and "Summer Nights," ranked on the top Billboard hits for the year.
The movie, which also starred Stockard Channing, Jeff Conaway, Didi Conn and Michael Tucci, was filmed on a $6 million budget at Venice High School, John Marshall High School and Huntington Park High in Los Angeles. It went on to make more than $396 million worldwide.
Newton-John embarked on the project after already finding success as a singer, and earned her first of four Grammy Awards in 1973 with the best female country vocalist trophy for "Let Me Be There."
CLICK HERE TO GET THE FOX NEWS APP