close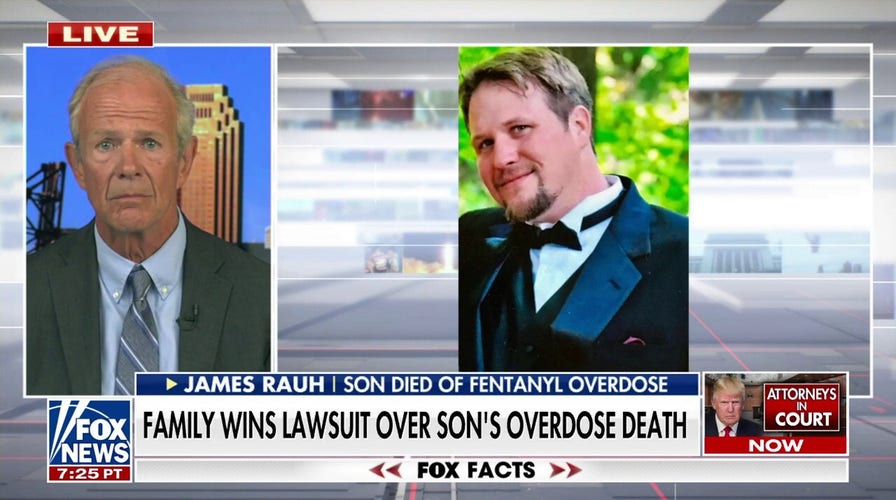 Video
Ohio family wins lawsuit against Chinese cartel after son dies from fentanyl
Families Against Fentanyl founder James Rauh on his efforts to combat and bring awareness to drug trafficking after his son died from fentanyl poisoning.
An Ohio teenager was convicted Monday of intentionally barreling her car at 100 mph into a brick wall to kill her boyfriend and his friend.
"Her actions were controlled, methodical, deliberate, intentional and purposeful. This was not reckless driving. This was murder," Cuyahoga County Judge Nancy Margaret Russo said of 19-year-old Mackenzie Shirilla.
Shirilla broke into sobs after the judge found her guilty of four counts of murder and other charges for the deaths of her boyfriend, Dominic Russo, 20, and his friend, Davion Flanagan, 19.
The trial did not have a jury and the judge alone decided her fate for the July 31, 2022, wreck in Strongsville about 20 miles south of Cleveland.
MOTHER OF SOUTH CAROLINA BRIDE KILLED IN WEDDING CRASH LASHES OUT AT ACCUSED DRUNK DRIVER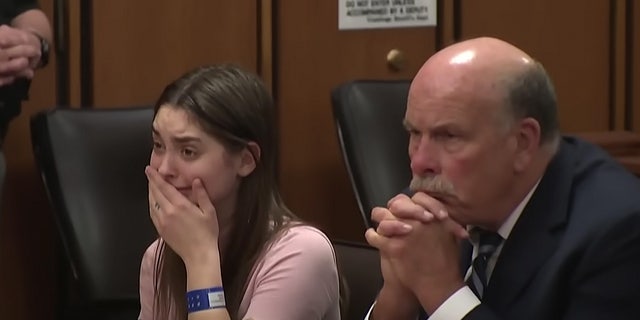 Mackenzie Shirilla breaks down in sobs in court after she was convicted on Aug 14, 2023, of four counts of murder for slamming her car into a brick wall to kill her boyfriend and his friend. (WKYC 3/YouTube)
Her conviction carries an automatic sentence of life in prison with the possibility of parole after 15 years, according to local news outlet Cleveland.com.
The judge said that the most significant piece of evidence against Shirilla was the "chilling and tragic" surveillance footage that shows the moment she accelerates on Alameda Drive and slams her Toyota Camry into the wall of a commercial building.
ILLINOIS STUDENT SMILES, GIGGLES AFTER KILLING COUPLE IN DUI CRASH: VIDEO
"This is the type of evidence you can never unsee," Russo said. "She had a mission, and she executed it with precision. The mission was death."
The judge described Shirilla as morphing from a responsible driver to a "literal hell on wheels" in the footage.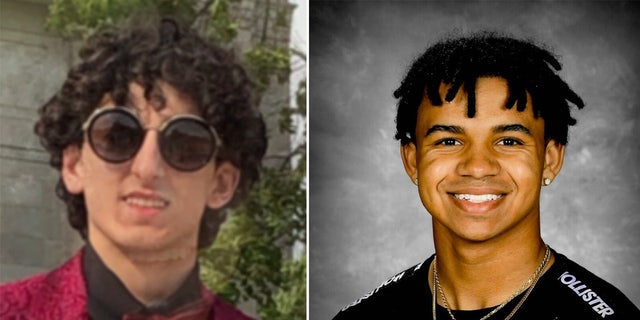 Dominic Russo and Davion Flanagan were killed on July 31, 2022, when Mackenzie Shirilla, 19, intentionally crashed her car into a wall. She was convicted Monday of four counts of murder and other charges for their deaths. (A. Ripepi and Sons Funeral Home | Jardine Funeral Home)
A few days before the early morning crash, Shirilla, then 17, took the same obscure route to plot the crime, Russo added.
After a weeping Shirilla was escorted from the courtroom in handcuffs, Cuyahoga County Prosecutor Michael O'Malley told reporters that she wanted to kill her boyfriend, with whom she had a tumultuous relationship, and took the life of his friend as an afterthought.
FLORIDA SCHOOL BUS T-BONED WITH KIDS ONBOARD AS DRIVER BLOWS STOP SIGN, VIDEO SHOWS
"There is no doubt that this happened because of the relationship with Dominic and the defendant's intent was clearly to end that, and she took everybody that was in the car with her," O'Malley said, according to 3News.
Russo and Flanagan were pronounced dead at the scene while Shirilla was unconscious and trapped inside the mangled car.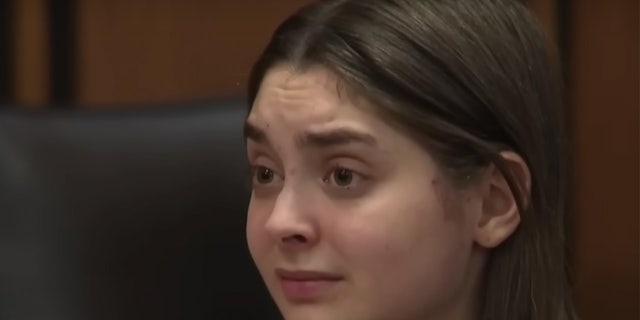 Mackenzie Shirilla sits at the defense table as Judge Nancy Margaret Russo delivers a verdict of guilty on all counts for the murder of her boyfriend, Dominic Russo, and his friend, Davion Flanagan, in a July 2022 car wreck.v (WKYC 3/YouTube)
Shirilla's attorney, Jim McDonnell, argued that prosecutors failed to prove that she had intentionally crashed and hadn't simply lost control of the car while driving carelessly, according to Cleveland.com.
CLICK HERE TO GET THE FOX NEWS APP
She and the two victims had been smoking marijuana before the collision. Her family said she plans to appeal the verdict.
Rebecca Rosenberg is a veteran journalist and book author with a focus on crime and criminal justice. Email tips to [email protected] and @ReRosenberg.