close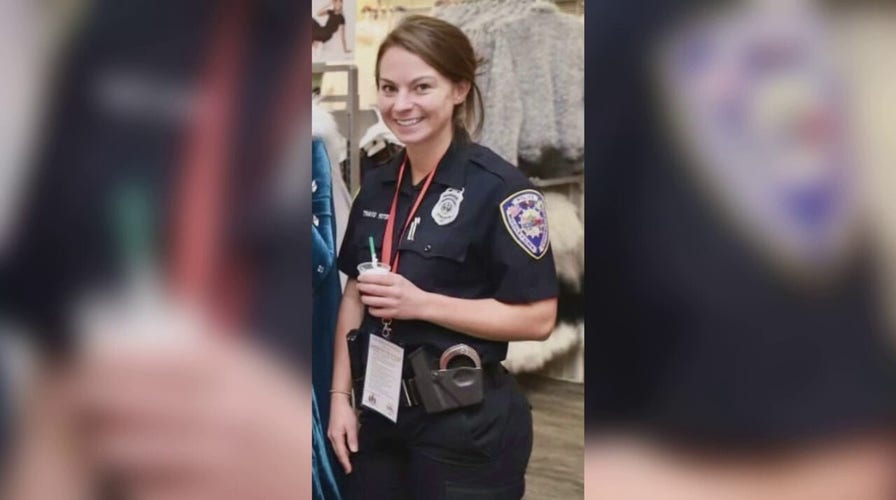 Video
Connecticut man faces charges in court after attacking officer with hammer
Winston Tate was charged Tate first-degree attempted assault and second-degree assault on an officer after he attacked an officer with a hammer. (FOX 61)
A Connecticut man who was shot by a local police officer while repeatedly hitting her with a claw hammer has a history of assaulting law enforcement, a prosecutor said during his arraignment Tuesday.
Tate has prior convictions for assaulting public safety personnel, Prosecutor Christopher Parakilas said Tuesday in Superior Court in Middletown. In 2018, Tate was charged with an assault on an officer.
"This man's disdain for law enforcement could not be drawn more clearly," he said. "He is dangerous."
He is dangerous

— Prosecutor Christopher Parakilas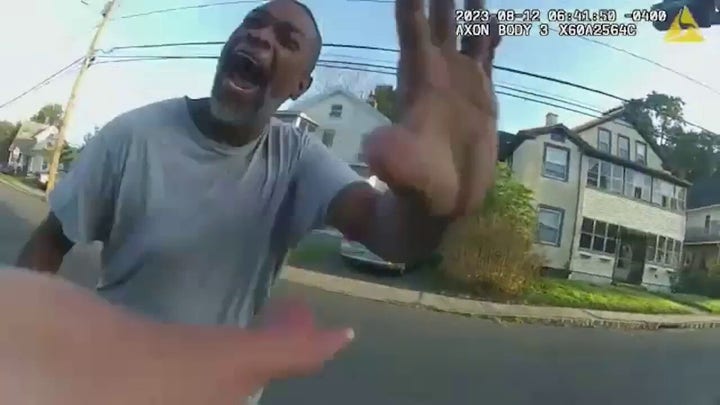 Video
The 52-year-old is an Army veteran who was honorably discharged after serving in Iraq and has a medication diagnosis related to his military service, an attorney said.
CONNECTICUT MAN SEEN BRUTALLY ATTACKING POLICE OFFICER WITH HAMMER ON BODY CAMERA
At his arraignment, Tate noted that this was not the first time that the Middletown Police Department has come to his residence.
"They came to my house numerous times. The police officers came to my house," Tate said.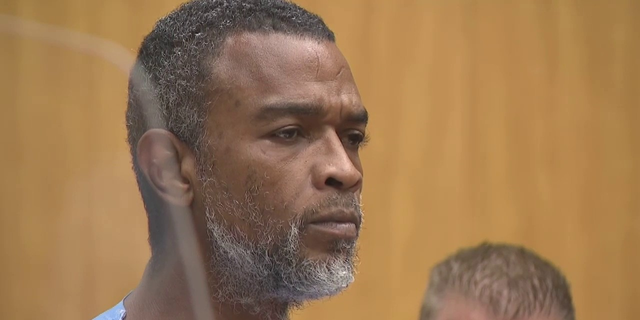 Winston Tate makes a court appearance Tuesday in Connecticut Superior Court, after assaulting Middletown Police Officer Karli Travis. (FOX 61)
Court documents, viewed by FOX 61, say officers had been called to Tate's multifamily home three times recently. Prior calls included reports of "manic," "argumentative" and "uncooperative behavior," the local outlet reported.
"I'm supposed to not have police contact. When they come around, I was really getting nervous. They called me outside. They called me out there, Mr. Tate, come outside," Tate added during Tuesday's arraignment.
The Office of Inspector General released horrific body camera footage Tuesday of Tate charging toward a police officer who was responding to a complaint about noise and breaking glass on a residential street.
Detective Karli Travis, who runs the Middletown Police Cadet Program and serves in the patrol division, was the first officer who responded to the call. She approached the Tate on foot and police said that she immediately noticed that he was wielding a blunt object.
FEDERAL APPEALS COURT SUGGEST DC 'SELECTIVELY ENFORCED' DEFACEMENT LAWS AGAINST BLM, PRO-LIFE GROUP
Despite the detective calmly requesting Tate to put down the claw hammer, the suspect is seen in the graphic body camera footage charging towards the female officer.
Police said that she was "fighting for her life," while Tate repeatedly beat her with the hammer.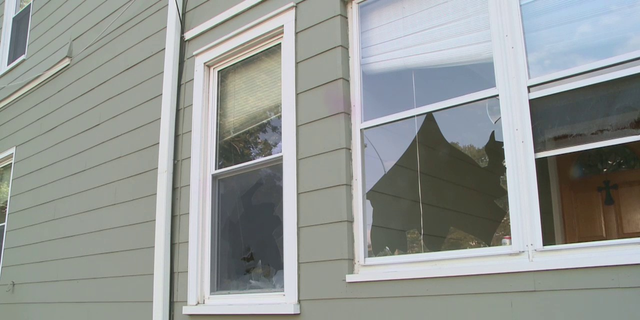 Winston Tate hit Middletown Police Detective Karli Travis multiple times while on top of her. (FOX 61)
"Stop," Travis is heard yelling as Tate continues to beat her with the metal weapon.
TEXAS SHERIFF'S DEPUTY CHARGED IN FATAL CALIFORNIA HIT-AND-RUN: POLICE
After firing additional rounds towards her attacker, Tate retreated back inside his residence, authorities said. Backup officers arrived and swiftly surrounded the residence where Tate was immediately arrested.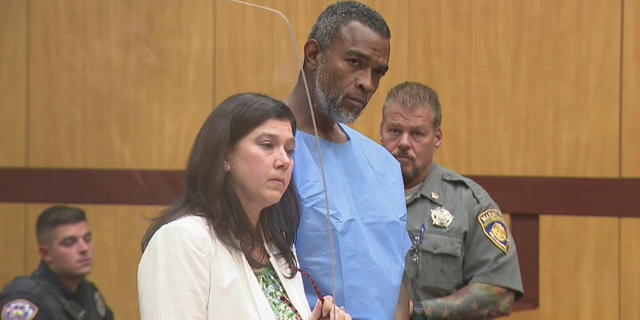 Winston Tate with public defender Angela Anastasi at his arraignment Tuesday in state Superior Court in Middletown, Conn. (FOX 61)
Police said Tate was charged with criminal attempt to commit first-degree assault, second-degree assault, assault on public safety personnel, and interfering with police.
Judge Elizabeth Leaming raised bail for Tate from $500,000 to $850,000.
CLICK HERE TO GET THE FOX NEWS APP
Tate is due back in court on Thursday.
Sarah Rumpf-Whitten is a writer on the breaking news team for Fox News Digital. You can reach her on Twitter at @s_rumpfwhitten.