Robert Gates, the secretary of defense under former President Barack Obama, criticized the mishandling of classified materials by ex-government officials, after various sets of documents were recently found in the homes of President Biden, former President Trump and former Vice President Pence.
During an appearance on NBC News' "Meet the Press," Gates said it is irresponsible of anyone leaving office to hold onto classified documents, amid the ongoing investigation into President Biden's handling of Obama-era material.
"I think it's about people being more responsible," Gates told the reporter. "I think there's an element of carelessness. In some cases there may be intent to take the documents. I think maybe we ought to look at the way transitions take place, so that there's a more orderly process for these classified documents."
In recent months, classified materials appear to be washing up one after the other, beginning in August when documents were found in Donald Trump's possession during a raid on his Mar-a-Lago residence in Florida.
COMER SOUNDS ALARM ON BIDEN'S MISHANDLING OF CLASSIFIED DOCUMENTS: NOTHING HE'S DONE IS NORMAL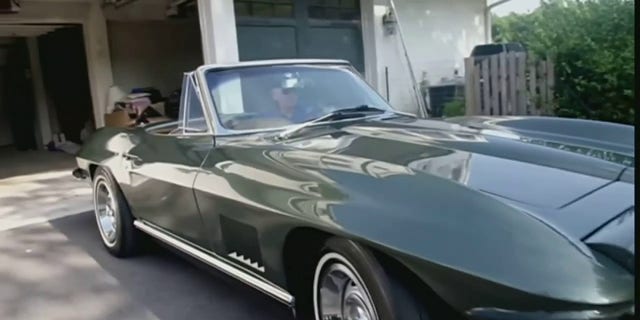 Joe Biden admitted to classified documents being stored in his garage, next to his Corvette.
(Joe Biden for President)
There is also currently an investigation underway into documents found in Biden's Wilmington, Delaware, home, as well as his Penn Biden Center office. Just two days after the documents were made known to the public, despite being found two months prior, a special counsel was appointed to lead the investigation into the handling of the classified materials.
GOP SEN. RUBIO, DEM SEN. WARNER SAY LACK OF ACCESS TO BIDEN, TRUMP DOCS 'CANNOT STAND'
Most recently, Pence also found classified documents at his home and reported it immediately to the FBI, pledging full cooperation with any future investigation.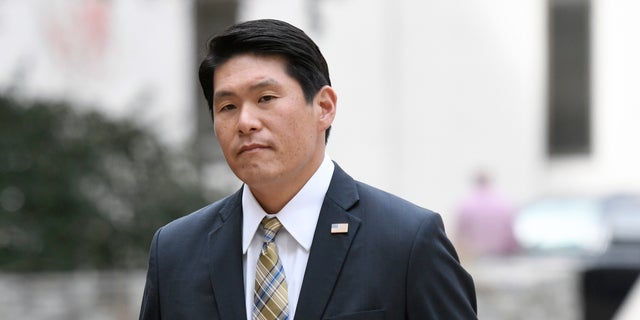 Attorney General Merrick Garland appointed former U.S. Attorney Robert Hur as a special counsel to investigate the documents with classified markings found at President Biden's home in Wilmington and at an office in Washington.
(Steve Ruark)
Amid worry that more documents could be lying around at more former president's homes, Obama and former President Bill Clinton both said they turned over all classified materials to the National Archives at the end of their presidencies
Also during his interview, Gates took the opportunity to criticize Biden's handling of the Russia-Ukraine war, most recently his decision to send 31 Abrams M1 tanks to Ukraine.
"A lot of this could've been done sooner," Gates said. "And, you know, they're talking about it potentially being six months, a year, or more before the Abrams tanks get there. I think the key thing about the Abrams tank decision was that it unlocked Germans being able to provide."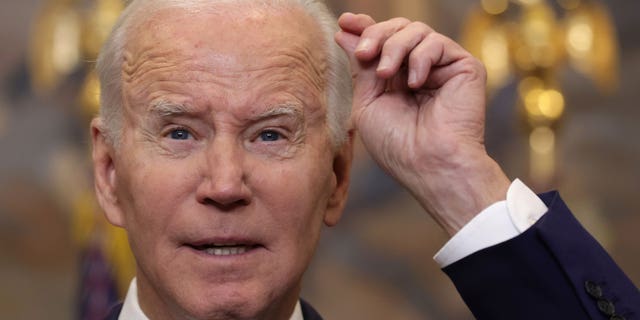 President Biden makes an announcement on additional military support for Ukraine from the White House on Jan. 25, 2023.
(Alex Wong)
Gates has disapproved of several of Biden's decisions over the years, joining CBS News' "60 Minutes" in October 2021 to share his discomfort with the way the president handled the withdrawal from Afghanistan.
CLICK HERE TO GET THE FOX NEWS APP
"It was really tough for a few days there, I actually wasn't feeling very well," Gates stated. "And I realized it was because of what was happening in Kabul. And I was just so low about the way it had ended if you will, and, and I guess the other, the other feeling that I had was that it probably did not need to have turned out that way."