Barack Obama and Bill Clinton say they turned over all classified materials to the National Archives and Records Administration (NARA) at the end of their presidencies, hoping to avoid the classified documents controversies embroiling their successors.
"Consistent with the Presidential Records Act, all of President Obama's classified records were submitted to the National Archives upon leaving office," Obama's office said to The Hill in an emailed statement. "NARA continues to assume physical and legal custody of President Obama's materials to date."
"All of President Clinton's classified materials were properly turned over to NARA in accordance with the Presidential Records Act." a Clinton spokesperson told Fox News Digital.
WHITE HOUSE SHEDS NO NEW LIGHT ON BIDEN DOCS SCANDAL IN FIRST RESPONSE TO OVERSIGHT REPUBLICANS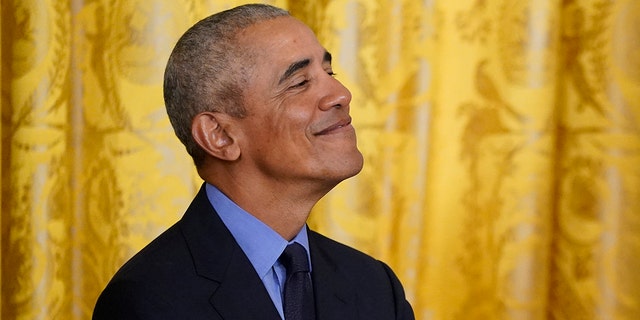 Former President Barack Obama visited the White House in April for a health care event. 
(AP Newsroom)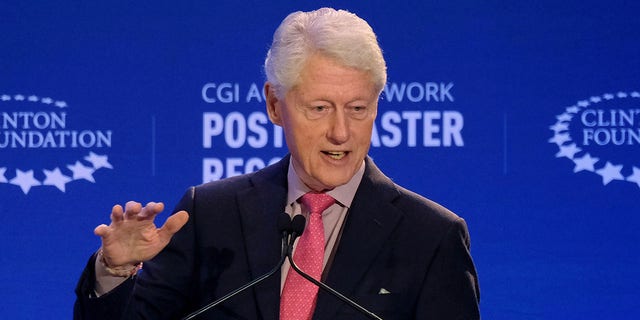 Former U.S. President Bill Clinton attends a meeting of the Clinton Global Initiative (CGI) Action Network in San Juan, Puerto Rico.
(REUTERS/Ricardo Arduengo/File Photo)
President Joe Biden, former President Donald Trump, and former Vice President Mike Pence are facing scrutiny after officials found classified materials outside the White House.
Under The Presidential Records Act of 1978, official records of presidents, vice presidents, and their immediate staff are required to turn over certain records following their time in the White House to NARA.
BILL MAHER ADMITS BIDEN WAS 'VERY SHADY' WITH DOCUMENTS, BUT SAYS HIS SCANDAL IS 'DIFFERENT' THAN TRUMP'S
This past summer, the FBI recovered a slew of documents after Trump declined to turn them over to the National Archives prompting a special counsel probe. The former president continues to dispute the classification and believe the information and records to have been declassified.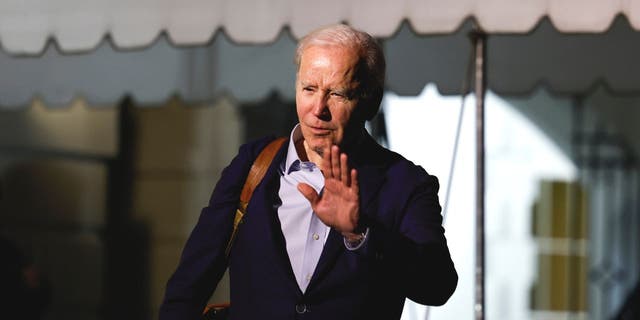 U.S. President Joe Biden walks to speak to reporters as he and first lady Jill Biden leave the White House and walk to Marine One on the South Lawn on December 27, 2022, in Washington, DC. 
(Anna Moneymaker)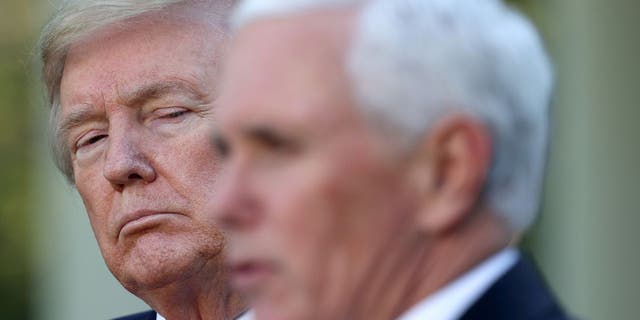 President Donald Trump listens as Vice president Mike Pence answers questions during the daily briefing of the coronavirus task force in the Rose Garden of the White House on April 27, 2020.
(Photo by Win McNamee/Getty Images))
Meanwhile, Biden's lawyers uncovered three stashes of classified documents in Biden's Wilmington, Delaware, home, as well as the Penn Biden Center, a think tank in Washington. Federal investigators later discovered a fourth stash of Biden documents, also in his Wilmington home.
Another special counsel has been tapped to lead the investigation into President Biden's improper retention of classified records.
The discovery of classified documents in Pence's possession was made after his team conducted a search of his Indiana home and the office of his political advocacy group, Advancing American Freedom.
CLICK HERE TO GET THE FOX NEWS APP
According to his team, Pence informed the National Archives on Jan. 18 of a few potential classified documents were found in two small boxes. Another two boxes contained copies of vice presidential papers. The National Archives then informed the FBI per standard procedure.
Fox New's Kyle Morris contributed to this report.