close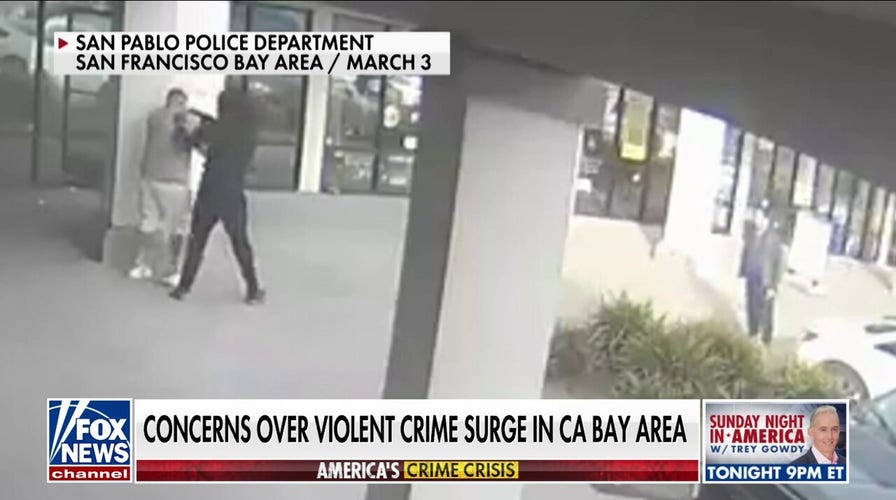 Video
Oakland officials tell residents to use air horns to deter crime
Former San Francisco mayoral candidate Richie Greenberg joins 'Fox News Live' to discuss violent crime concerns in the California Bay Area.
The City of Oakland, California, is reeling from a spate of deadly shootings that broke out over the weekend.
The violence began around 1:30 a.m. Sunday when a shooting broke out near E. 15th Street and 20th Avenue, according to local reports. One person was injured and taken to the hospital where they were listed in critical but stable condition.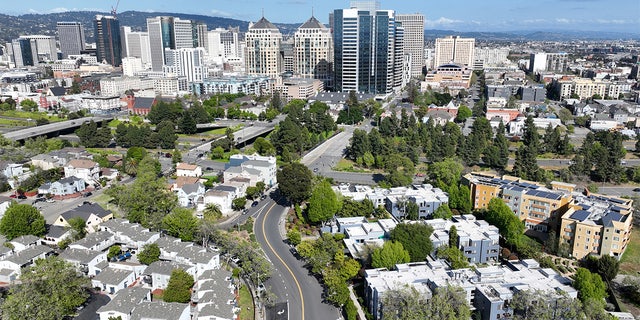 FILE: West Oakland and the Oakland skyline are seen from this aerial view in Oakland, Calif., on Monday, May 8, 2023. (Jane Tyska/Digital First Media/East Bay Times via Getty Images)
Then around 3 a.m. that same morning, another shooting erupted near 17th Street and San Pablo Avenue. Responding officers located a victim who was later pronounced dead at the scene.
Just three hours later officers responded to a shooting in the 9200 block of E Street and found a victim who died at the scene.
NORTH DAKOTA POLICE OFFICER'S BODYCAM FOOTAGE SHOWS MOMENT HE WAS AMBUSHED
A fourth shooting erupted around 6 p.m. Sunday in the 5800 block of Bancroft Avenue. Police received a call and responded to the area where they found a victim with a gunshot wound. Medical personnel arrived on scene and pronounced the victim dead.
Then late Monday afternoon, a man was shot and killed in the 600 block of High Street near a gas station next to I-880. Medical personnel arrived on scene and pronounced the victim dead.
CLICK HERE TO GET THE FOX NEWS APP
The victims' names are being held pending positive identification and notification to next of kin. It was not clear if anyone is in custody in connection with the deadly shootings.
Bradford Betz is a Fox News Digital breaking reporter covering crime, political issues, and much more.