close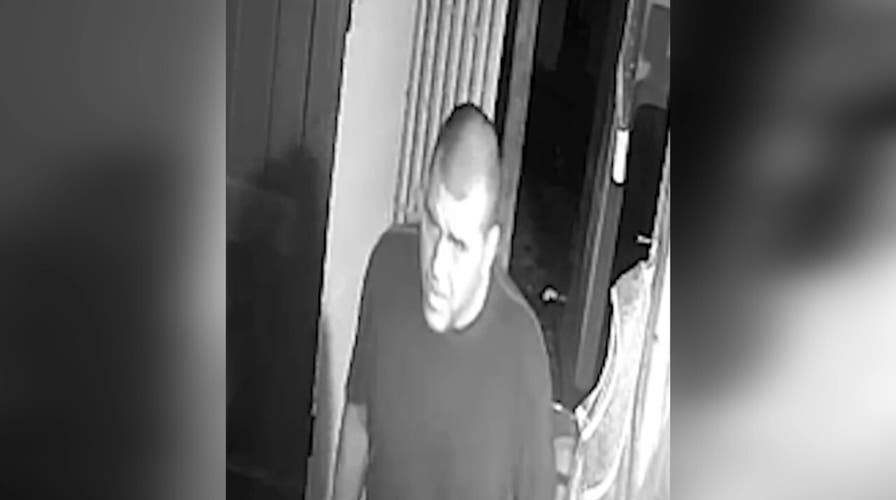 Video
Florida police are searching for a man caught on camera stealing nearly $11K worth of meats from local restaurant
The Tampa Police Department say that the suspect broke into Bayshore Mediterranean Grill and stole approximately $10,885 worth of meats and cooking ingredients. (Tampa Police Department)
A Florida man was caught on camera ransacking a local restaurant's storage area and stealing approximately $11,000 worth of meat and ingredients. Police are asking for the public's help with identifying the suspect.
The Tampa Police Department confirmed that on Thursday, August 17, at 11:26 p.m., a male suspect was seen behind Bayshore Mediterranean Grill breaking into the popular local restaurant.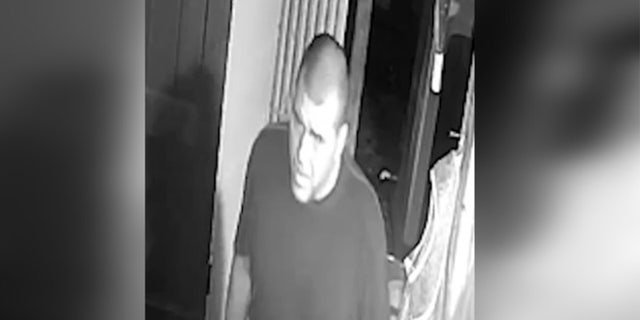 A close up of the suspect who allegedly stole approximately $11,000 worth of meats and ingredients from Bayshore Mediterranean Grill in Tampa, Florida (Tampa Police Department)
Surveillance video released by police show the male suspect using a large pair of pliers to pry the storage door open and gain access into the restaurant.
Police said that he stole $10,885 worth of meats and cooking ingredients.
BRAWL AT FLORIDA CHICKEN WING RESTAURANT TRIGGERED AFTER WOMEN CLOGGED TOILET: POLICE
Video footage shows him finding a black trash bag and piling the stolen goods inside.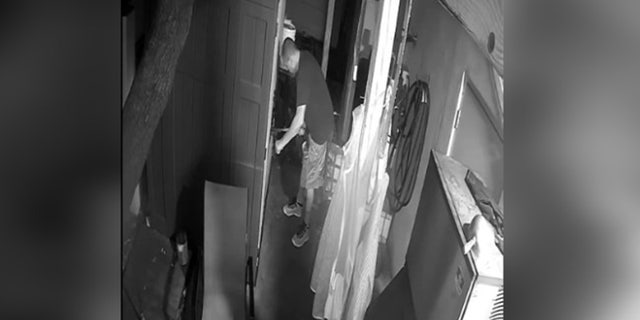 The suspect used a giant pair of pliers to pry open the locked storage facility where the local restaurant kept meat and other ingredients. (Tampa Police Department)
Police say they need help with the investigation. They are asking the community to watch surveillance footage to help them identify the suspect.
TENNESSEE JUDGE ORDERS MENTAL EVALUATION FOR MAN WHO ALLEGEDLY OPENED FIRE AT JEWISH SCHOOL
Detectives say they have been gathering evidence and developing leads in this case.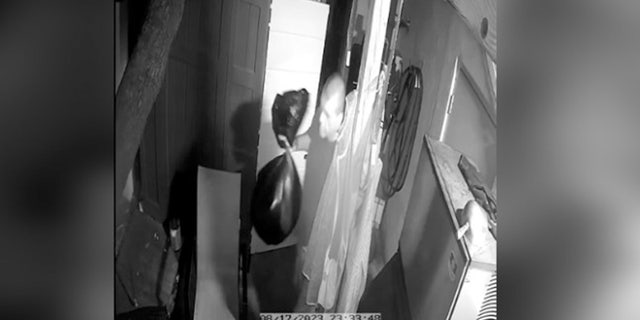 The male suspect was seen piling in stolen meat and ingredients into a black trash bag on Thursday, August 17. (Tampa Police Department)
CLICK HERE TO GET THE FOX NEWS APP
Anyone with information that could help identify the suspect involved in the burglary is asked to call Tampa Police at 813-231-6130. Those who wish to remain anonymous can contact Crime Stoppers of Tampa Bay at 800-873-TIPS (8477) or via Tip411.
Sarah Rumpf-Whitten is a writer on the breaking news team for Fox News Digital. You can reach her on Twitter at @s_rumpfwhitten.