close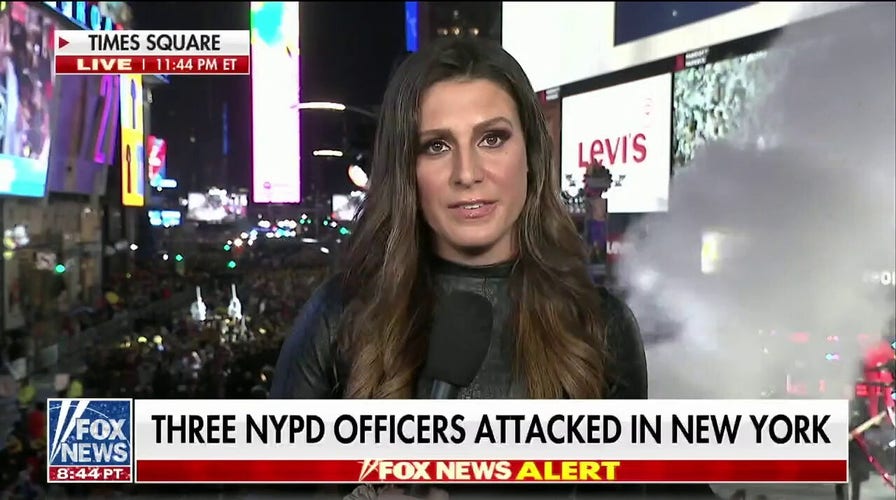 Video
NYPD officers attacked in New York City on New Year's Eve
Fox News' Alexis McAdams reports the latest on the officers' conditions from Times Square. 
A team of New York City thieves stole $300,000 from a Brink's armored car in a scheme where they distracted the driver by asking for directions, police said.
The driver was making a money drop at a Chase Bank in the Sunset Park neighborhood of Brooklyn at around 1 p.m. Friday when two individuals asked him for directions, according to the New York Police Department.
"While the employee was distracted another unknown individual quickly removed a bag that was left unattended on the bumper of the armored Brink's truck and fled the scene on foot," the NYPD told Fox News Digital on Sunday.
After the theft of the unattended bag, the two people who distracted the driver also fled the scene.
NYC THIEVES STEAL OVER 2 DOZEN CARS WORTH HUNDREDS OF THOUSANDS FROM LUXURY DEALERSHIP OVERNIGHT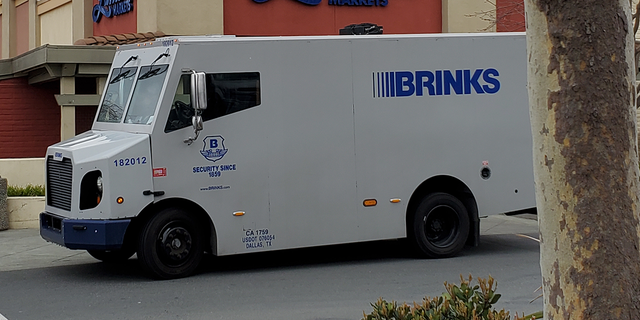 Profile shot of a Brink's armored truck parked in front of Lunardi's Markets, at Palos Verdes Mall in Walnut Creek, California, March 15, 2021.
(Photo by Smith Collection/Gado/Getty Images)
"They just distracted him while talking to him," a police spokesman told the New York Post, adding that there's no sign this was an inside job. "It was a crime of opportunity. Someone saw an opportunity."
THIEVES STEAL $2M WORTH OF VALUABLES FROM NEW YORK CITY JEWELRY STORE, VIDEO SHOWS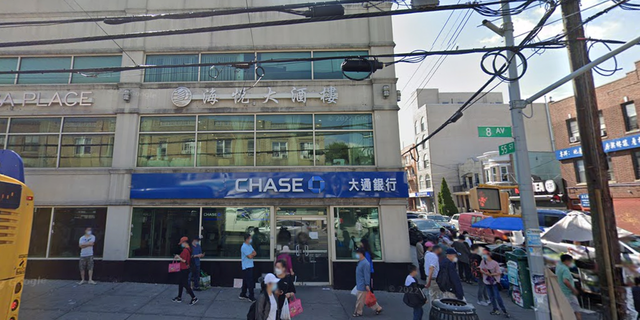 A Chase Bank location in Sunset Park, Brooklyn. 
(Google Maps)
NYC GIRL, 12, DRAGGED DURING BRAZEN NECKLACE ROBBERY CALLS SUSPECTS ON E-BIKE 'WORST HUMAN BEINGS ALIVE'
The suspect who stole the bag off the bumper is described by police as a "male with a light complexion and a slim build, last seen wearing a black winter hat, a black hooded jacket, gray pants and black sneakers."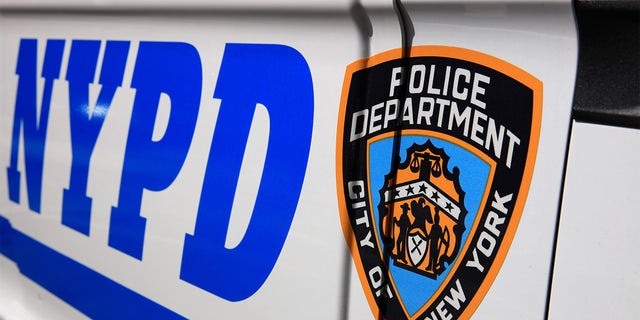 An NYPD logo on a police patrol car.
(iStock)
The two suspects who distracted the driver are both described as males with "medium complexion," with one of the suspects wearing all black during the incident, including a black face mask.
CLICK HERE TO GET THE FOX NEWS APP
Police are calling on members of the public with information on the case to call the NYPD's Crime Stoppers Hotline at 1-800-577-TIPS (8477) or for Spanish, 1-888-57-PISTA (74782). ⁠⁠