close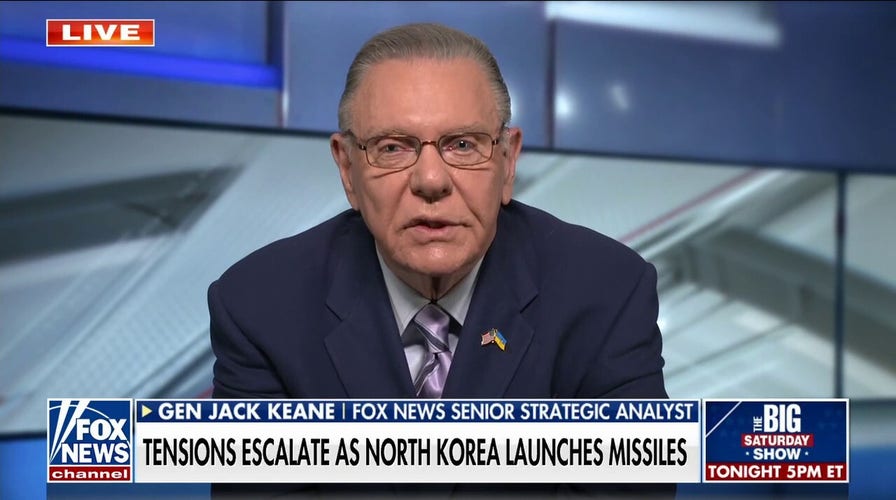 Video
Kim Jong Un wants 'leverage' on the US: Gen. Jack Keane
Fox News senior strategic analyst Gen. Jack Keane discusses North Korea's record missile launches and what it means for foreign policy.
North Korean dictator Kim Jong Un announced his regime will take stronger control of the nation's agricultural sector amid the ongoing food shortage.
Kim revealed the plan for more state intervention during a four-day conference with Workers' Party of Korea officials, according to state media.
NORTH KOREA HOLDS CONFERENCE TO IMPROVE FARMING SECTOR AMID FOOD SHORTAGE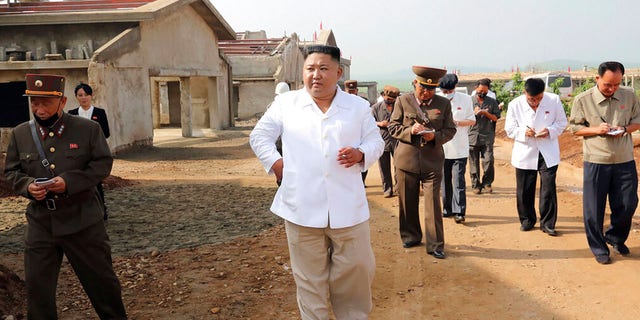 North Korean leader Kim Jong Un visits a chicken farm being built in Hwangju County, North Korea. (Korean Central News Agency/Korea News Service via AP, File)
"In order to attain the gigantic long-term objective of rural development, it is necessary to decisively strengthen the party guidance over the agricultural sector and improve the rural party work," state media quoted from Kim's speech.
The Workers' Party is the sole ruling party of North Korea. It follows a communist ideology and has been in complete control of the nation since the Korean War.
US, SOUTH KOREA VOW TO RAMP UP NUCLEAR DETERRENCE IN FACE OF NORTH KOREA AGGRESSION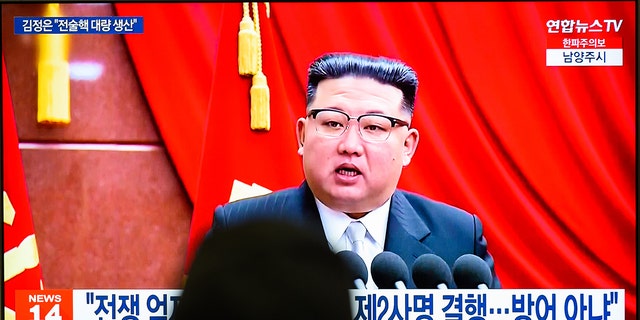 A TV screen shows footage of North Korean leader Kim Jong Un during a news program at the Yongsan Railway Station in Seoul. (Kim Jae-Hwan/SOPA Images/LightRocket via Getty Images)
South Korean experts estimate that North Korea is short around 1 million tons of grain, 20% of its annual demand, after the pandemic disrupted both farming and imports from China.
Recent, unconfirmed reports have said an unknown number of North Koreans have died of hunger. But observers have seen no indication of mass deaths or famine in North Korea.
NORTH KOREAN PARENTS TO GET PRISON TIME FOR LETTING THEIR KIDS WATCH HOLLYWOOD, FOREIGN FILMS: REPORT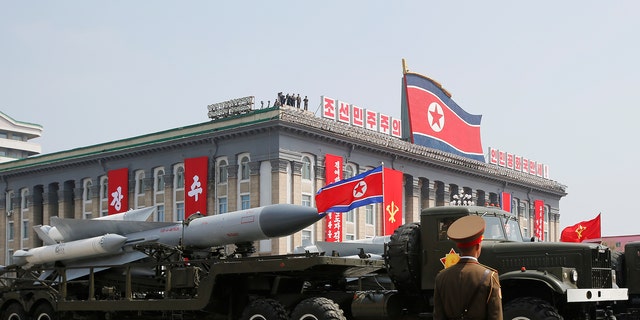 Missiles are driven past the stand with Kim Jong Un and other high-ranking officials during a military parade marking birthday of North Korea's deceased founding father, Kim Il Sung, in Pyongyang. (Reuters/Sue-Lin Wong)
Kim's initiative is the latest move in the nation's apparent campaign to establish a more planned economy in the style of his late father and grandfather.
The hermit kingdom has sharpened its international aggression with an ongoing nuclear program that has raised concerns from the international community.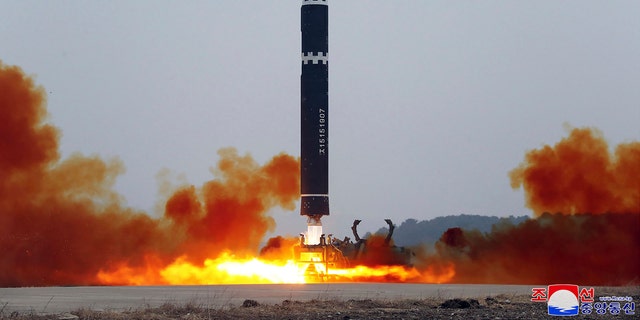 A test launch of a Hwasong-15 intercontinental ballistic missile at Pyongyang International Airport in Pyongyang, North Korea Saturday, Feb. 18, 2023. (Korean Central News Agency/Korea News Service via AP)
CLICK HERE TO GET THE FOX NEWS APP
South Korea called North Korea "our enemy" for the first time in six years in its biennial defense document published in February.
The country's description of its rival in defense papers typically reflects the relationship between the two. During past times of animosity, South Korea referred to its neighbor as the "main enemy," "present enemy" or "enemy." When relations were on better terms, such references were not made.
The Associated Press contributed to this report.
Timothy Nerozzi is a writer for Fox News Digital. You can follow him on Twitter @timothynerozzi and can email him at [email protected]