close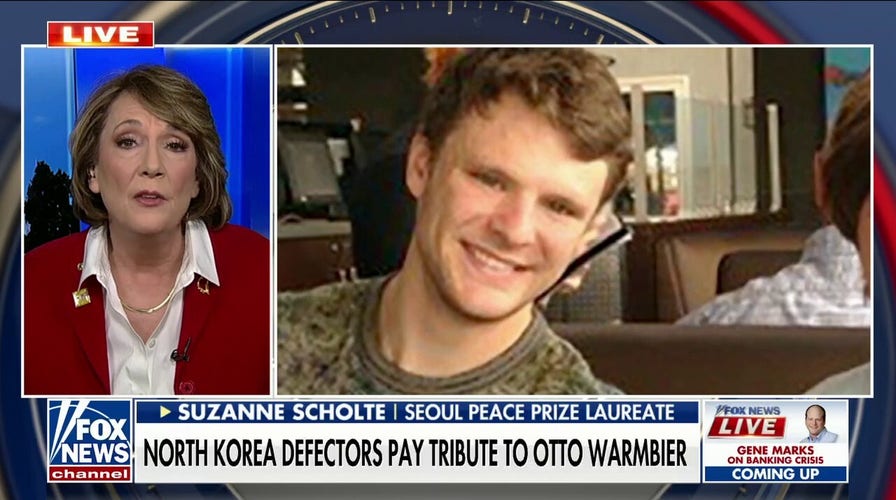 Video
North Korean defectors honor Otto Warmbier, Kim Jong Un's victims

'The North Korean Freedom Foundation' chair Suzanne Scholte joins 'Fox News Live' to discuss the protests in front of North Korea's mission to the United Nations.
North Korea is warning its southern neighbors and the United States that it is not making "empty talk" on its nuclear capabilities.
The rhetoric came in a commentary published on the state-run Korean Central News Agency (KCNA) which condemned South Korea and the United States for the joint 11-day Freedom Shield exercise held last month.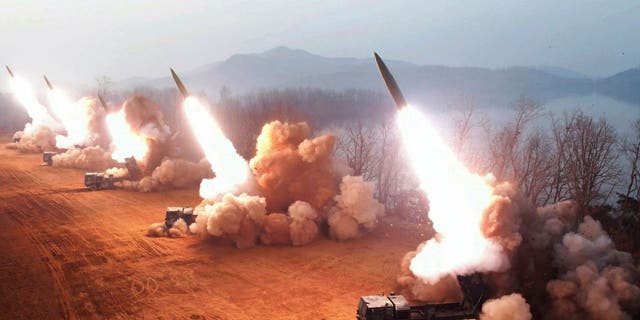 This photo provided by the North Korean government shows what it says is an artillery drill at an undisclosed location in North Korea, Thursday, March 9, 2023.  (Korean Central News Agency/Korea News Service via AP)
The piece accused the South and the U.S. of being "warmongers" and "going to the extremes."
"Their war hysteria is running up to the climax along with the start of Ssangyong, a joint landing drill," the commentary read.
NORTH KOREA PLANS TRADING RUSSIA WEAPONS FOR FOOD, NATIONAL SECURITY COUNCIL SAYS
The author also took issue with forthcoming plans by the South and the U.S. to stage their largest-ever "combined joint firepower annihilation drill" in June, commemorating the 70th anniversary of their alliance.
"This reminds the people and army of the [Democratic People's Republic of Korea] of June 1950 when they had to be subject to war calamity, and further arousing their high vigilance," the commentary read.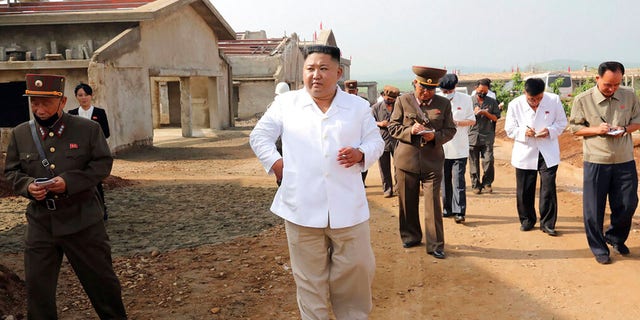 In this undated photo provided on July 23, 2020, by the North Korean government, North Korean leader Kim Jong Un, center, visits a new chicken farm being built in Hwangju County, North Korea. (Korean Central News Agency/Korea News Service via AP, File)
It added: "The U.S. and its followers should never forget the fact that their rival state has possessed the nuclear attack capability in practice as well as the characteristics of the people and army of the DPRK, which do not make empty talk."
North Korea has long been irked by military drills held in the South. Last month, North Korean leader Kim Jong Un called on his country to be ready to launch a nuclear attack to deter war.
CLICK HERE TO GET THE FOX NEWS APP
His remarks, carried on KCNA, came after the North launched a short-range ballistic missile toward the sea. The missile flew across the country and landed in the sea off its coast, according to South Korean and Japanese assessments – which reported that missile traveled a distance of about 500 miles.
Bradford Betz is a Fox News Digital breaking reporter covering crime, political issues, and much more.